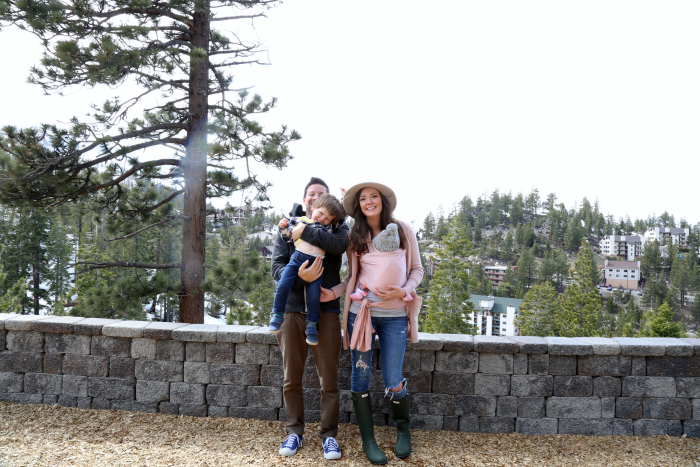 So we did it. We went on vacation with our two little ones. And it was, admittedly, NOT easy, but it was also really REALLY fun. And much needed. Although I tooootally get that saying now, I need a vacation from my vacation. Definitely applies to vacationing with babies, a million times over.
I'm pretty sure we're more exhausted now than we were before our vacation. Go figure.
Anyway, Zack's parents have a timeshare in Tahoe, and invited us to go with them. We've been before (here and here) but this was our first time bringing BABIES! And you know, the majority of the time we spent in our hotel room (it was a super nice deluxe suite, complete with kitchen and living room, though, so heyyyyy not too shabby), but we spent it in a beautiful place with people we love. And we relaxed when we could. And we got to hot tub every night and our babies were smiling, most of the time. ;)
Soooo… Perspective. It's all about perspective.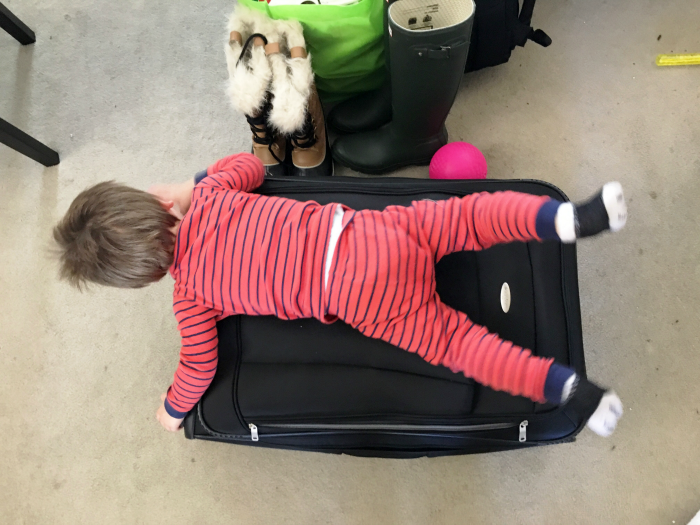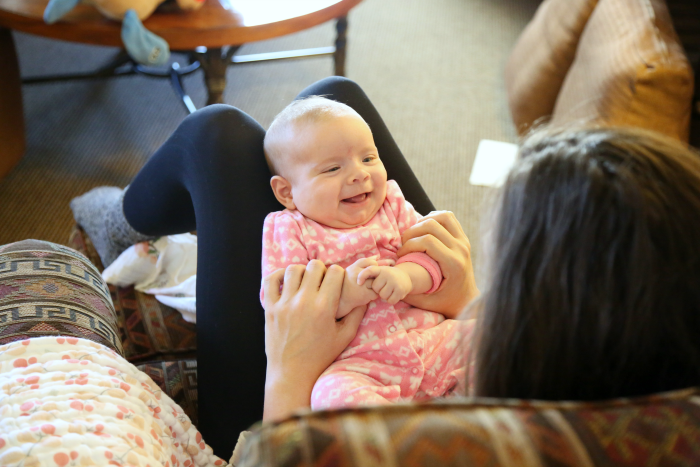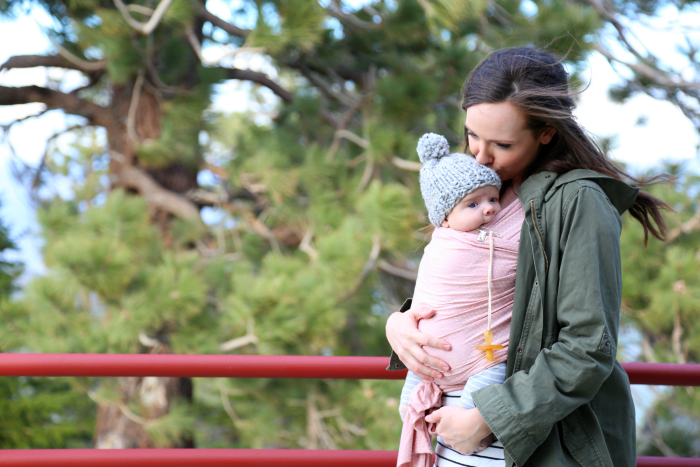 these babies love their daddy so much! And how cute are their little diapers, from parasol?!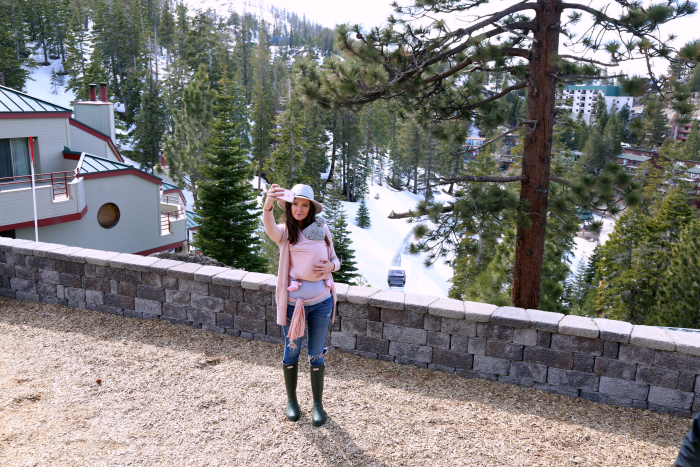 caught in the selfie act ;)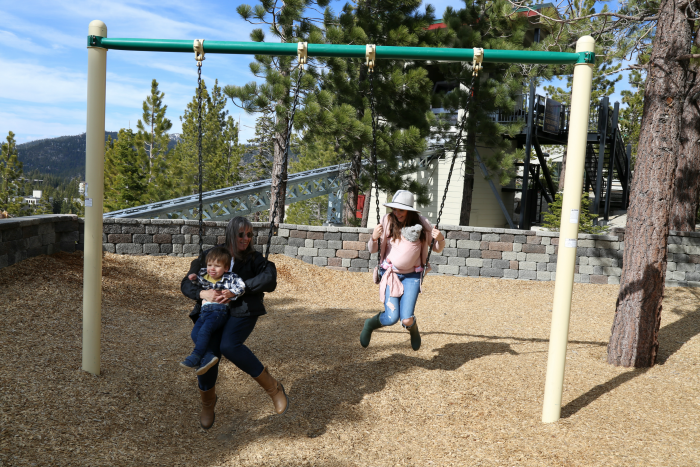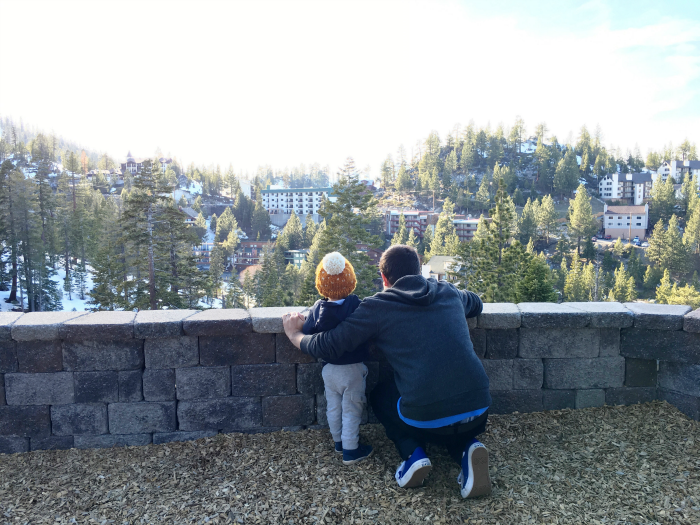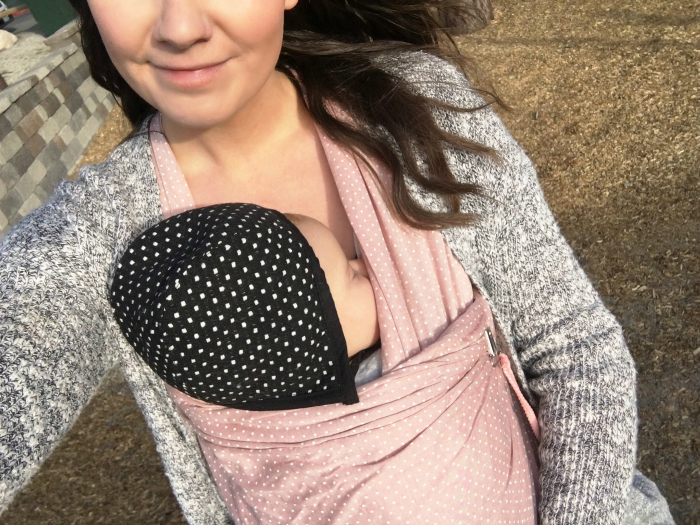 I'm telling you, the wrap is pure magic- asleep within minutes!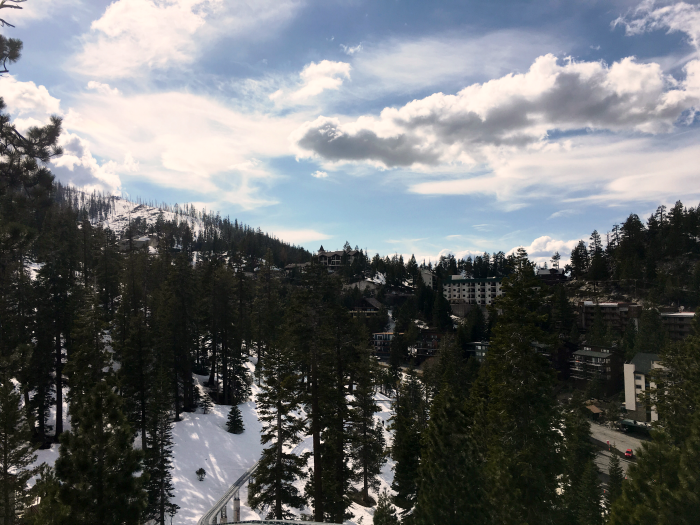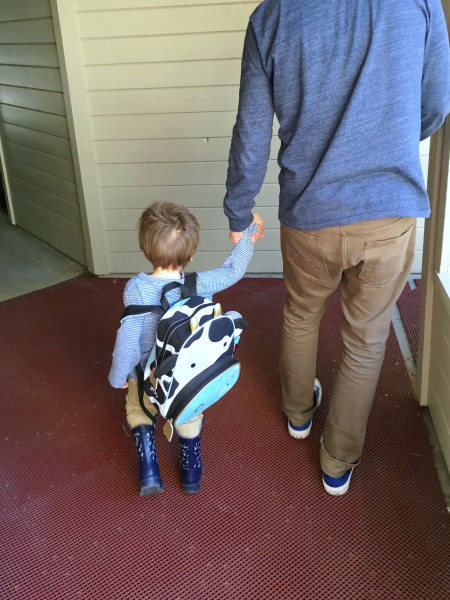 cutest little backpack ever
Like I said, it's all about perspective. And this trip? It was a good one. :)
xo
p.s. Shopbop is having another amazing sale! Take 25% off most items with code INTHEFAM. I'll be shopping and sharing my picks tomorrow. Shop it here!