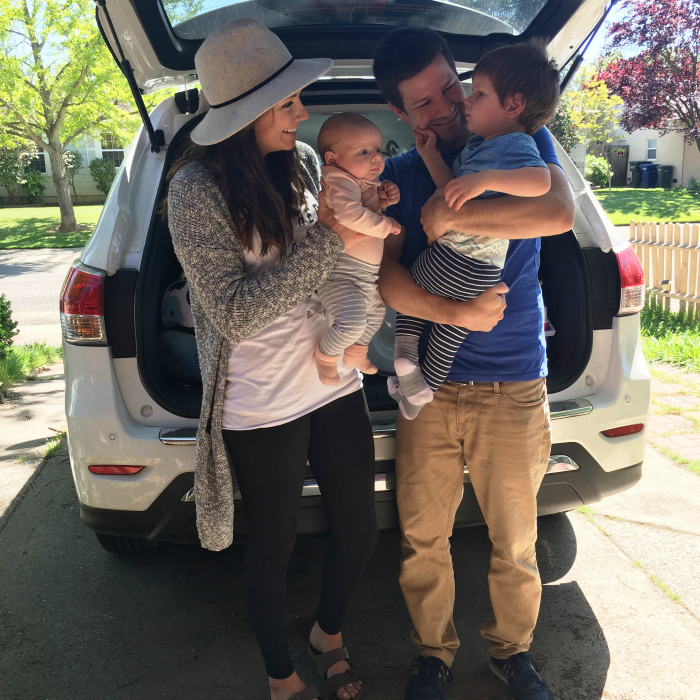 So. Tahoe. It was our first vacation with two babies. Our first vacation as a family of four! And I was SO excited for it! Sure, I know that a vacation with kids isn't really a vacation, and I knew to keep my expectations low and to roll with the punches and keep a sense of humor. But boy, I didn't know just how important that would be.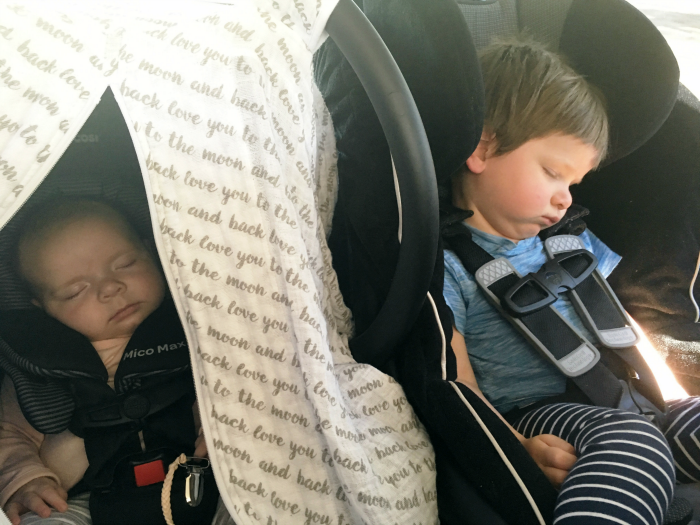 It started off SO good. The car ride up couldn't have gone better! Sophie slept the entire time- nearly 2.5 hours! YAY. Sam even got a little cat nap in, which is always a bonus, and the rest of the time he was happy as a clam in his car seat, watching the scenery and playing with toys. It was great. Perfect. Yes, to be honest, I was cocky as all get out.
My bad.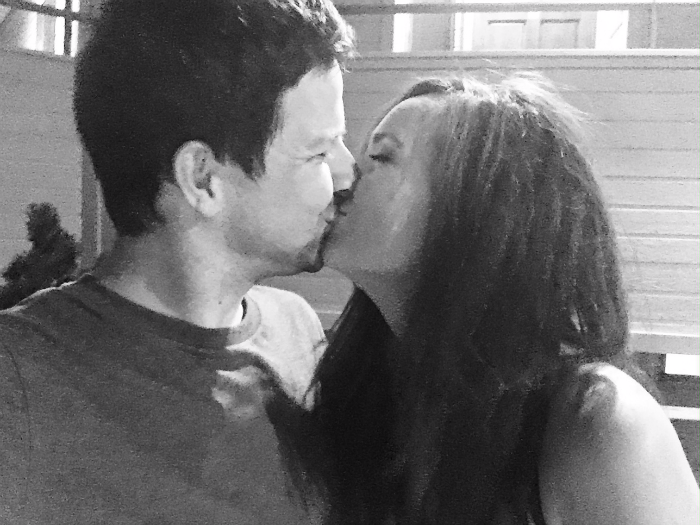 We got to Tahoe, checked in, hung out, everything was hunky dory. Sam was exploring the suite- every nook and cranny. He was excited and loving it. A new place! All new things to discover! He was so happy! YAY.
Zack and I even got some hot tubbing in, just the two of us, while the grandparents watched the babies. It was perfect. So nice. So so nice.
And then dinner rolled around. We didn't eat until 8pm, which was admittedly entirely our fault. Sam is used to eating dinner around 6/6:30, and his bedtime is 8:30, so this was reallyyyy pushing it. But he ate the spaghetti like it was going out of style! Alright! He was going to sleep REALLY well tonight!
Ha.
We didn't even get around to bedtime routine until 10pm. And he was NOT having it. Poor guy, he was over-stimulated and we were just trying to put him right to bed, all wired and excited. In retrospect, we were doing ourselves NO favors here.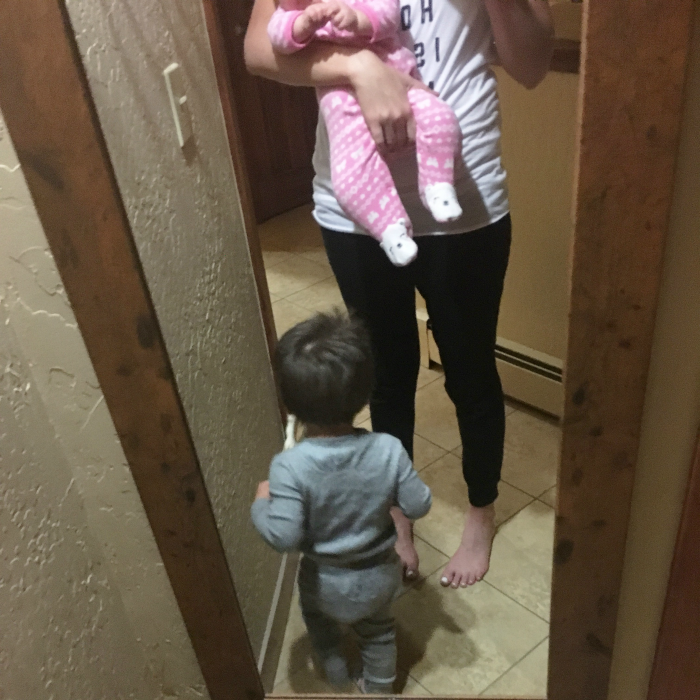 So he cried. And cried. He didn't want to sleep in his pack n play in the closet. So we moved it into the bedroom, praying he wouldn't wake his already sleeping sister.
And miraculously, he didn't. All night, he didn't. She slept like a rock through his wails and screams and cries and fits. And this lasted through to 3:30 AM. And then Nana came in to take over and let us get some shut eye, bless her soul.
And she played with him. Until the sun came up. And he got less and less upset and slowly, finally, passed out at 7AM.
It was rough, you guys. Really rough.
And then there's Sophie. Perfect little angel baby who slept through it all! She woke up after 5 hours to eat and then right back to sleep for another 3 hours! Amazing. She was perfect the entire trip, actually. I never thought I'd say that a newborn is easy, but once you have a toddler, you realize just how easy a newborn really is. Of course, as first-time parents, a newborn is the scariest/hardest thing in the world. If only there were a way to be a second-time parent with your first born. Can we get that going? It would be a BREEZE.
So. I guess what I'm saying is, traveling with babies is NOT easy. A vacation with babies isn't really a vacation. But even so, even with all of that craziness, it was worth it. Sure, it was challenging and frustrating and maybe we didn't get to do everything we wanted, but we got out of our house, of our town, and yeah it was difficult, but it was difficult in another setting, so at least we got to enjoy the beautiful view. :)
Silver linings. It's all about silver linings.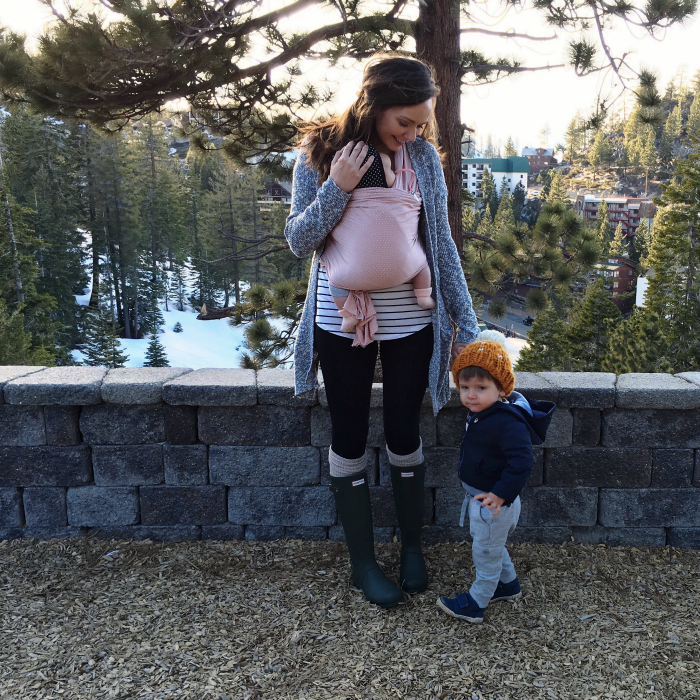 And also, this came to my mind as I was literally praying to God for a good night's sleep on Saturday night. It's all about perspective. We have two healthy, beautiful babies. Two funny, silly, amazing children. They are OURS. We prayed for them, and here they are! This life, this family, it's all I've wanted. And God has blessed us immensely, tenfold! I have everything I want, and sure it isn't easy all of the time, but it shouldn't be. We need these difficult times to remind us how good the good really is.
And our good? It is SO good, you guys. So so good. And I wouldn't want it any other way.
And here's a little spoiler alert: the rest of the trip was amazing. Total recap coming tomorrow, so come back for that!
Do you have any trip nightmare stories of your own? Please share, let me know we aren't the only ones!
xo