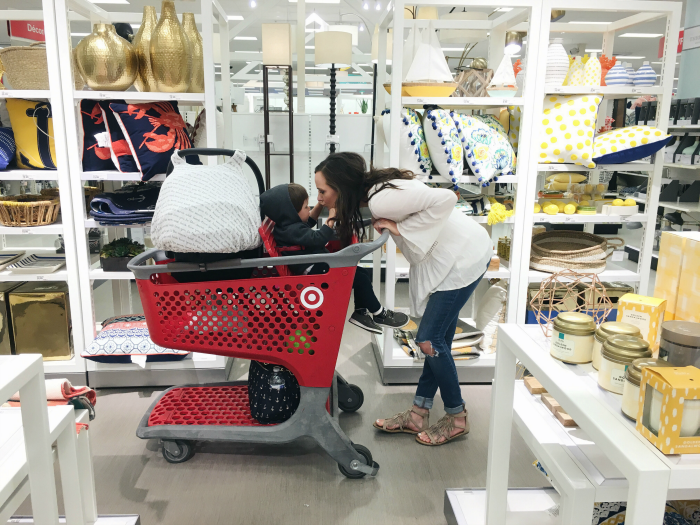 binxy baby c/o | car seat | car seat cover | diaper bag | sandals
We did a little last minute Target shopping yesterday for a few things we need for our trip this weekend. It's always a little risky going with both kids, you never know what fun might ensue! ;) This time, they were both angels. Sam was content with his ball and snacks the whole time, and Sophie? Well, she slept, the entire time. YESSSSS. Couldn't have gone better. I definitely thank the Binxy Baby cart hammock for that one. It hangs on the shopping cart and you just put the infant car seat right on top! No moving baby, no waking her up (key here, since she fell asleep RIGHT when we pulled into the parking lot), and it makes it so that you have more room in your cart for your shopping- right underneath! Genius!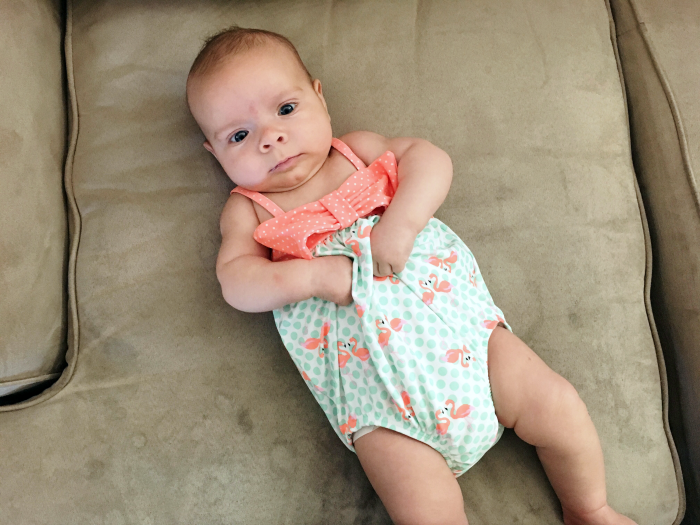 One of the things we got at Target? This adorable bathing suit. Zack thinks it's ridiculous that I keep buying her bathing suits (she only has three!), but I mean, hi. HOW COULD I NOT? DO YOU SEE THIS CUTENESS?!
And in case you missed it, THESE SHOES YOU GUYS. You'll never guess where I found them… PAYLESS! Gosh, that place. Blows me away. Those wedges are total knock-offs of these Chloe ones for like 1/1000th of the price (slight exaggeration). And they are so comfortable and such good quality! You're welcome.
I've been doing BBG workouts– very similar to Tone It Up– there's a new printable with circuit workouts three days a week, and the other days you're supposed to do cardio of some sort for 30 minutes. We just finished week 4, and I can already tell it's getting harderrrr!
Burpees, man. They never get easy, I'm convinced of it.
But! I can do more push ups than I could when I started! So, YAY. Also, Zack does the workouts with me sometimes, and I'm pretty sure it just makes it even harder. He makes me laugh the ENTIRE TIME. It makes for less effective workouts, but also there's the free ab workout that comes with it, so maybe it evens out?
Yeah, sure. Let's go with it. It's fun, regardless! ;)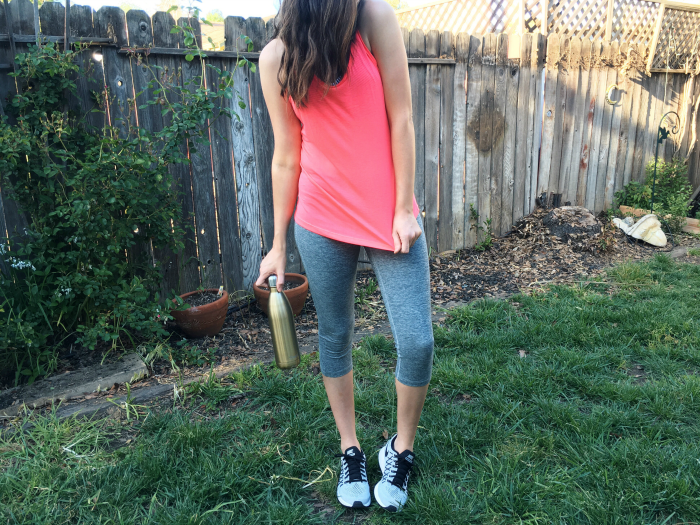 leggings | tank | similar shoes
And as I've said a million times before, new workout clothes are keyyyy to motivation!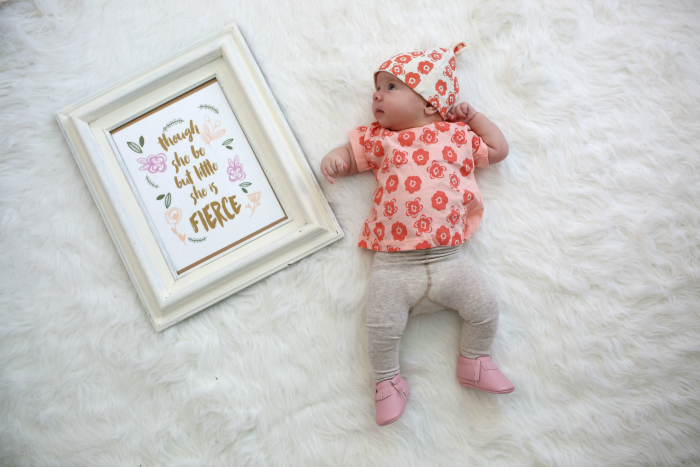 And a cute photo of our little princess, because she is FIERCE, I tell ya!
Well, we are off to Tahoe today for a weekend getaway! First vacation with both kiddos, eek! At least we're going with my in laws, so there will be ALL HANDS ON DECK. And even some sneaking away for me and Zack, hooray! I've said it once, I'll say it a million times: God bless 'em.
Follow along on Snapchat (katiedid_what) and Instagram! And have a great weekend, friends!
xo
p.s. Happy April Fool's!!! I…. got nothin'.