This week has been…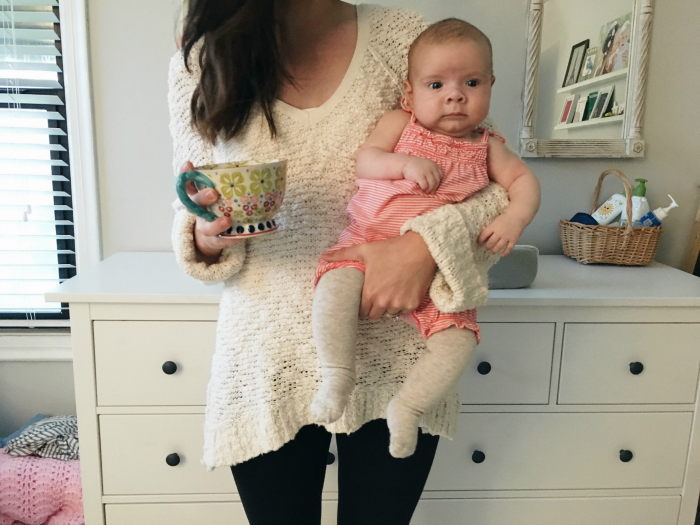 A lot of coffee. ALL of the coffee. Sophie has been sleeping amazingly (she gives us 4-6 hours in a row, then wakes to eat and goes right back down! HEAVEN!) but of course now is the time for Sam to regress and sleep awfully. A couple of nights ago, while Sophie was sleeping for 6 solid hours, Sam was up from 3:45 AM to 7:45 AM. Figures, right? If it ain't one, it's the other. And I thought having one kid was hard! Pffft!
I kid, I kid. One is still really really hard.
Coffee all around! (And this coffee from Nomad Coffee Club is really good! And a coffee delivery service? Ummm yes PLEASE!)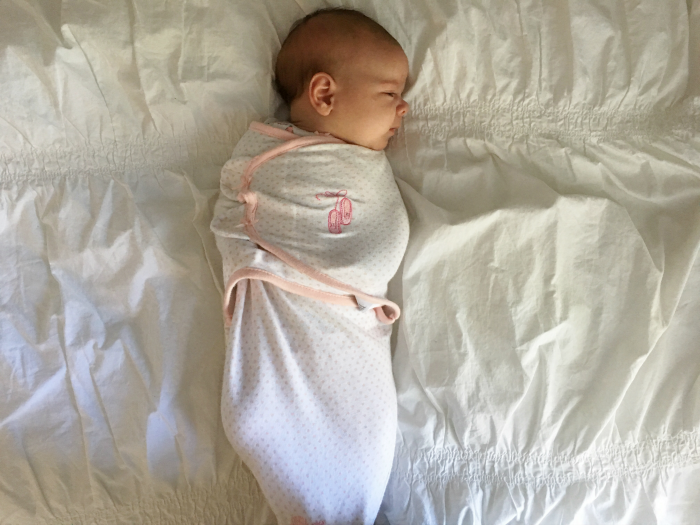 Little sleeping pro, in the cutest swaddle ever. Take notes, Sam. Take notes.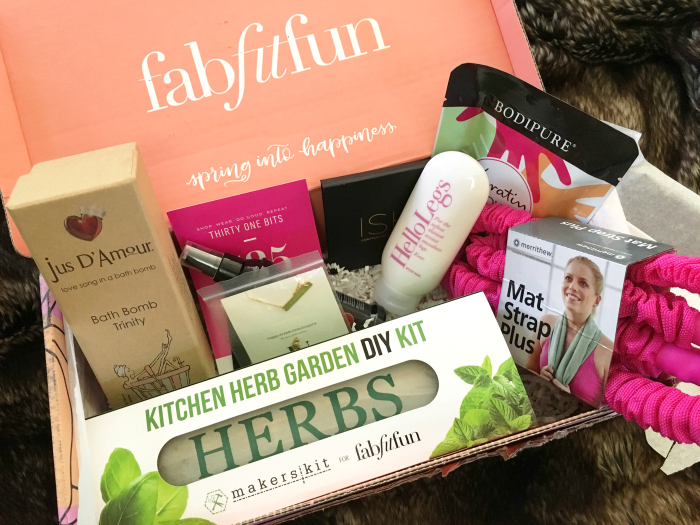 Speeeaking of delivery services, I got the Spring Fit Fab Fun box and guys. It is so good! The planter box is probably my favorite thing in it, though. I've been wanting to work on my green thumb, and these little boxes of herbs is the perfect way to start! :) Lots of other fun things in it, too, and all full size and really nice! Those bath bombs smell like heaven. Use code KATIE10 to get $10 off your subscription!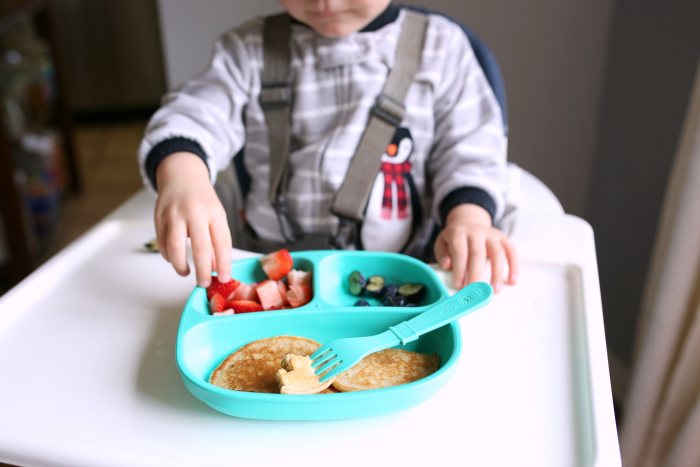 We were sent a little set of dishware for Sam, from Re-play Recycled, and how cute is it?! I love that it's all made out of recycled products, and the primary colors are so pretty! Plus, the sectioned plate is kind of my favorite, since Sam can be picky and this gives him the feeling like he is choosing what he wants to eat. :) I'm definitely going to have to get more! Sophie needs the pink set. ;)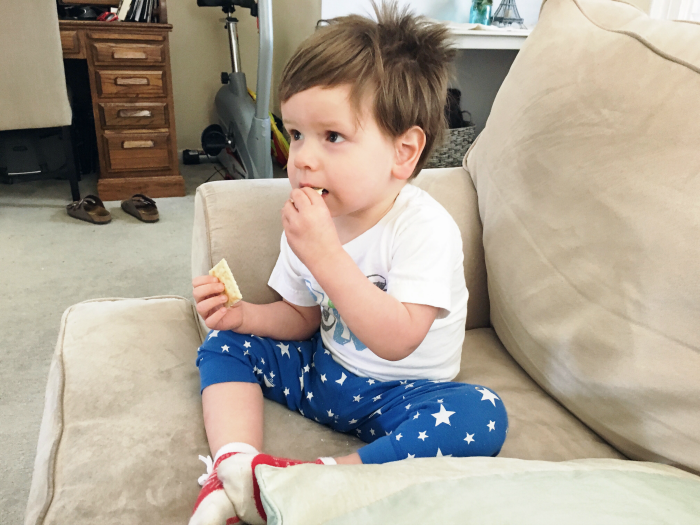 My Sam Sam turns TWO in 2 weeks!!! You guys. I am NOT ready for this, emotionally. I was just planning his party yesterday and getting sooooooo emotional. There were tears, not going to lie.
I got his invites sent, thanks to Minted (we ordered this design– isn't it so cute?), and I just ordered this #2 balloon (duh) and I know it's going to be "ball" themed, since that is his favorite thing on the planet, and I have my eye on some fun party plates, napkins and cutlery by Cheeky (how fun, right! And for every Cheeky pack you purchase, they donate a meal to a child in need through their partnership with Feeding America! Amazing!). I'm still working on what food we're going to serve and need to get some more fun (but cheap!) decor. I'll definitely be sharing how his party turns out and how I decorated on a budget! Should be fun. And tick, tock, I know, HOLY COW.
Two weeks.
I'm a wreck.
Anyway.
We leave for Tahoe TOMORROW!!!! Eeeeek! I'm so excited! You guys. There's going to be SNOW! Sam and Sophie's first trip to the snow! And our first vacation as four! Hopefully my service will be okay and I'll be able to snap the whole time- be sure to follow me! My username is katiedid_what on Snapchat.
K it's time for me to pack like everything in our lives. Seriously. Our car is going to be ridiculous. Don't worry- there will be pictures. ;)
Love you all! Happy weekending, friends!
xo