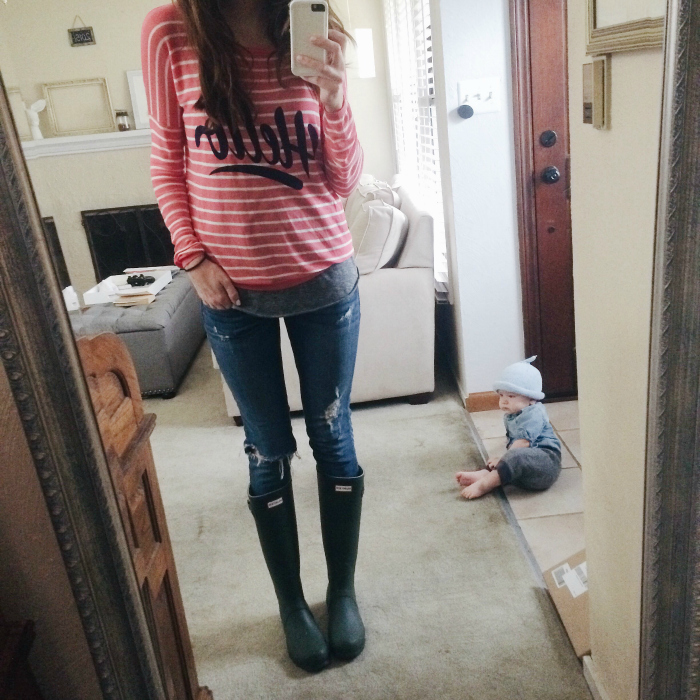 sweater: c/o glamour farms // jeans: hollister // boots: hunter
It was rainy yesterday, so the perfect day to bust out the wellies, and my adorable new sweater from Glamour Farms Boutique. Ooh, and I spy a baby!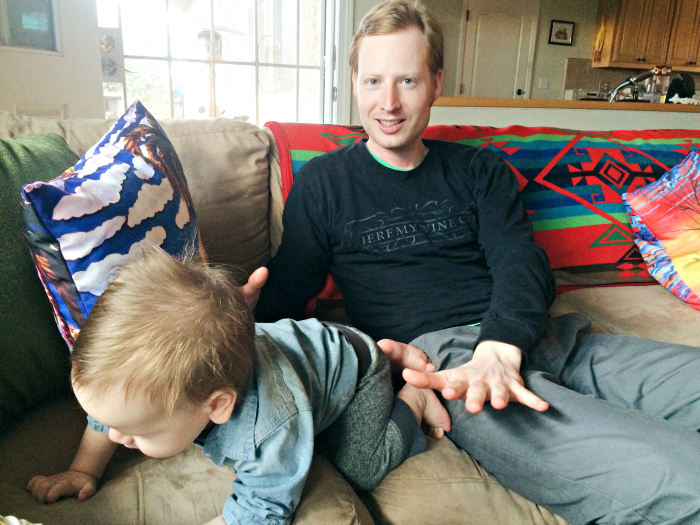 My brother Jeremy is in town this week because he had an interview on the west coast (fingers crossed!!) so we headed up the hill to my parent's house to have a BBQ. It was pretty perfect. Makes me excited for him to live near us, so we can see each other more often. He's off on a grand European vacation in a few weeks (Norway! England! Ireland! Spain!) and I am insanelyyyyy jealous. I made him promise me he'd take like a million pictures, and he obliged. I think. I hope. :)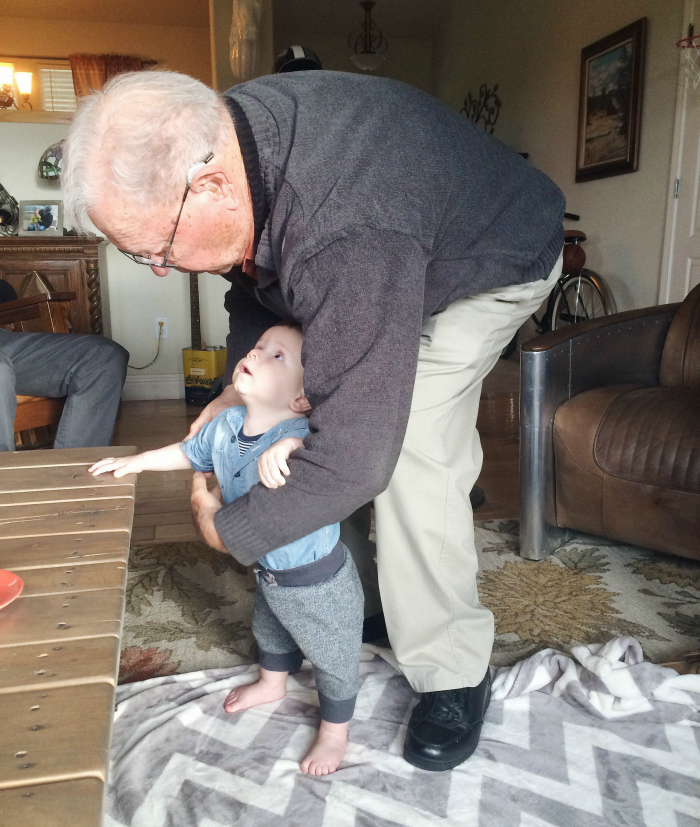 My grandpa came too. And do you know what's sweeter than my grandpa loving on his first and only great grandbaby? Nothing. It is stinking adorable. He has cardiac rehab twice a week right by our house, and he will often just stop by on his way home from that. Just to see Sam. Well, he says and me, too, but we all know it's mostly because of Sam. And it's just so sweet and something that I cherish and hope Sammy does some day too. Sam is lucky to have all of these incredible people that love him so very much!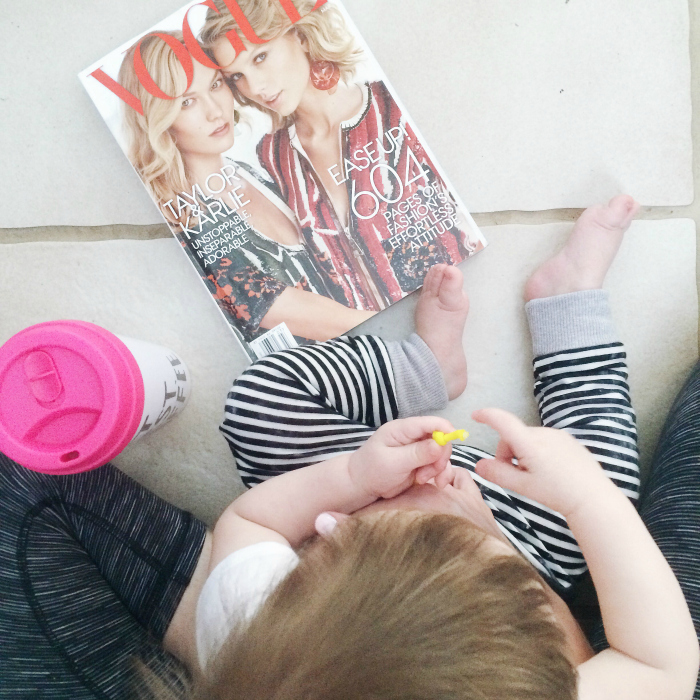 Morning routine. Always with a baby in my lap. I'm more than okay with that.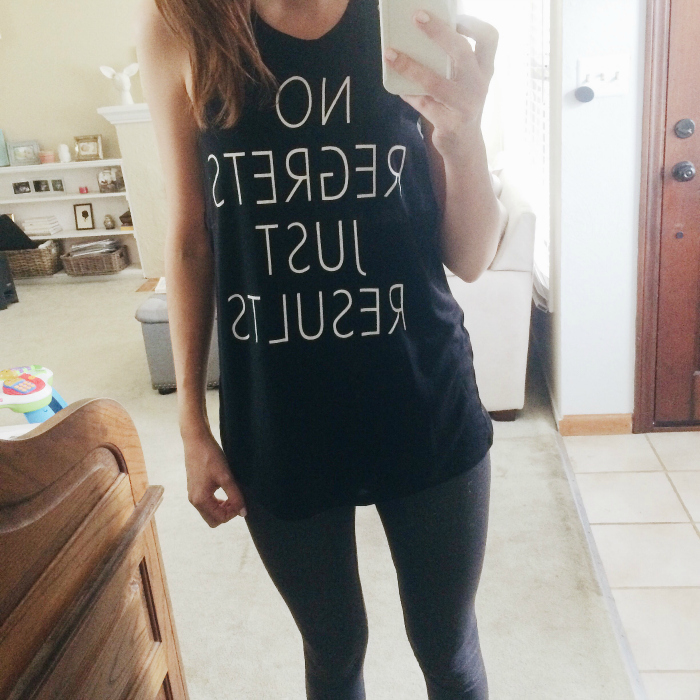 Target's workout top game is ON POINT right now. No regrets, just results. NAILED IT.
Winners of the Avent giveaway announced here!
One more thing! Listen to Gregory Alan Isakov's song "Suitcase Full of Sparks" (actually, listen to the full album). It's good for writer's block. And it makes me want to pack up and travel anywhere and everywhere. With my little family, of course. Wanderlust is in full swing!
Happy Thursday, ya beauties. Where are you headed today?
xo