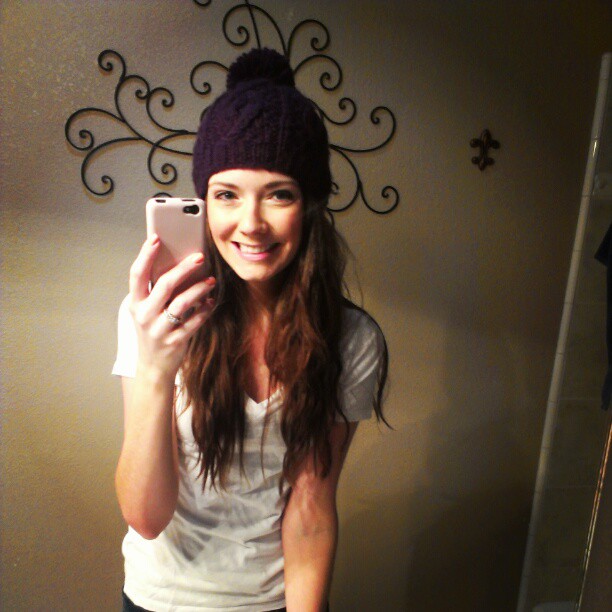 So.  Let's talk about makeup for a second.  We all have that one item that we feel we can't live without, right?  Many will probably say mascara, a few will say concealer, maybe there's even some foundation-onlys in the house.  For me, that one item has been bronzer.  I am a self-proclaimed bronzer-a-holic, and have been since high school.  I remember buying the huge Sephora bronzer disc thing, and applying it like it was my job.  Like, seriously.  The day I discovered bronzer was a life-changer, you guys.  My eyes were opened.  It's like I saw the light, no joke.  This pale white girl was transformed into a bronze goddess!  Who knew!  And ever since (we're talking 8+ years) I have pretty much worn the stuff every. single. day.  Contouring!  Shadowing!  Making me look way tanner on my face than I knew was possible!  Getting all over my white tops' collars!  And, of course, the handful of unfortunate instances when I would forget to tan my body and thus ended up with Mismatched Tan Face/Pale Neck Syndrome.  It happens.
Well, last night I stumbled upon an article written by a favorite blogger that goes by the name of nat the fat rat (I'm sure you've heard of her; if not, please to run over to her blog and fall in love- I know you will) in which she proclaimed the end of bronzer!  She called it her "beauty crutch" and a light clicked in my head: it's my beauty crutch too!  I rely on the stuff, and wouldn't dream of leaving the house without it!  Well, I liked what she said so much that I proclaimed to myself, "Self!  Enough with the bronzer already!"  And thus begins my own little beauty experiment: I am ceasing with my usage of bronzer for a week.  Who knows, maybe my life will in fact be changed, as Natalie claims.  Maybe, just maybe, I won't feel the incessant urge to turn back to my beloved bronzer.  Today is day one with no bronzer, and I already feel liberated!  It's empowering!  My face doesn't look half bad without the orangey stuff all over it!  You can actually tell that I have pretty blush on!  And my eyes, they're popping!  I love when my eyes pop!  So, you guys, my question to you is this: What is YOUR beauty crutch, and do you think you could go a week without it?  Who wants to join me?  It'll be fun.  And scary.  But (hopefully) mostly fun.  And, hopefully, we'll maybe even learn a thing or two about ourselves from this, who knows.
xo
p.s. Read the article that inspired this post HERE!
Let's be friends! :)
Follow me on 
twitter
 @katiedid_what
Follow me on instagram @katie_did_what