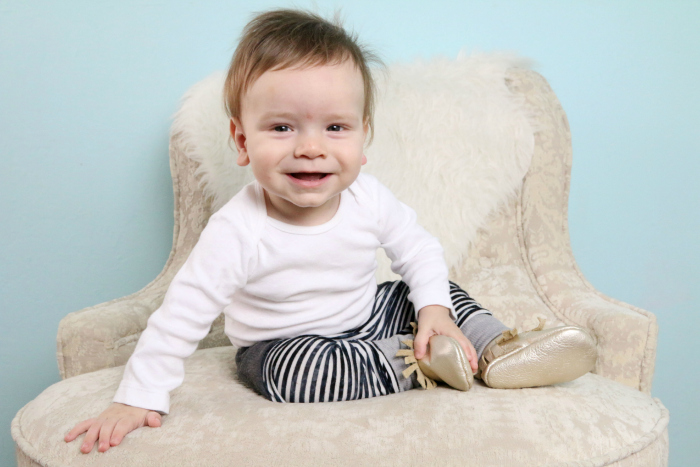 Well, Samuel Zachary turned another month old on the 11th! I cannot even believe that he will be a whole year old in just one month! Time, you can slow down anyyyyy minute now. I'd be more than okay with that.
Sam is SO MOBILE now. He literally just wants to gogogo all of the time! And the second we put him down on the ground, he's speed crawling around! This also means we have to be extra careful that he doesn't get into anything he shouldn't be, because he is one curious little guy!
He is still basically putting everything in his mouth. He almost ate some of a basket the other day, so that was fun.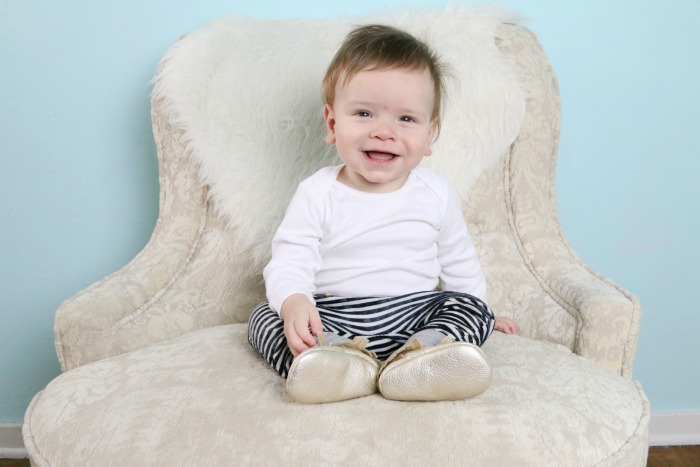 His favorite trick is to pull himself up to standing, and he's getting really strong and can do it like a pro now!
He loves to sit in front of the mirror and giggle at that cute baby he sees giggling back at him. ;)
He loves hitting surfaces with his hand, like a drum.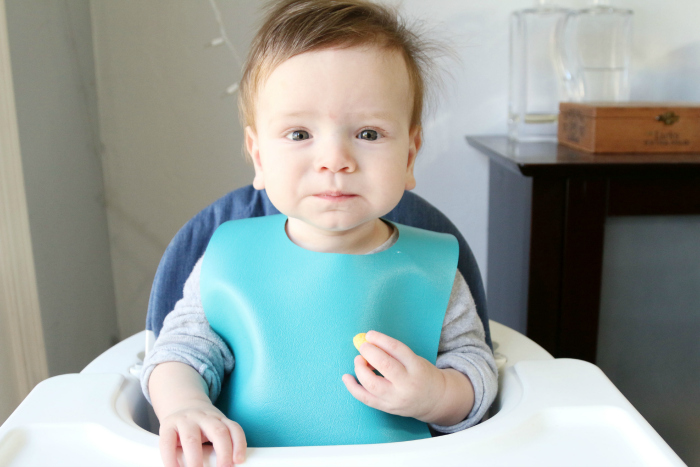 bib: c/o snap bibs
"Nana" is banana, which is easily his favorite food. Although, he loves most things, as long as he can feed himself! Sweet potatoes, avocado, broccoli, quinoa, green smoothies that I share with him and yogurt are some of his favorites.
Sleep has gotten pretty good, with occasional night wakeups. His naps are awesome and have fallen into a 2/3/4 routine. He goes down for his first nap 2 hours after waking up, then 3 hours after waking from that he has another nap and then 4 hours after waking from that nap, it's bedtime! He's also eating 3 meals a day, with us, and taking a few bottles and nurses sometimes at night.
Speaking of nursing… He has pretty much weaned himself. I noticed my supply has gone WAY down, and then I realized it's not because of anything I've done, but simply because he has no attention span anymore to just sit and nurse! Our little squirmy mover and shaker has basically weaned himself! We still do nurse once a day (usually at night or if he wakes up in the middle of the night), and I so cherish those quiet, still moments of just us two. It's the sweetest feeling.
Oh, Sam. You are our absolute joy and you just keep getting more and more fun! We love you oodles and oodles!
xo