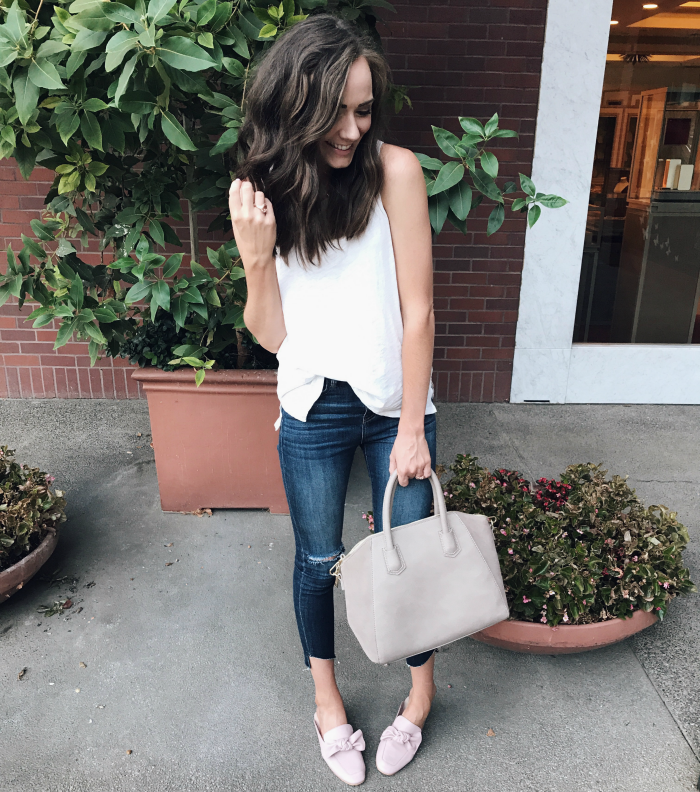 TANK | JEANS | SHOES | BAG
Hey friends! Can you believe Friday is already here? It was a full week, but man did it fly by. Maybe because next week is just SO MONUMENTAL (not sure if I've mentioned this, but Sam starts preschool on Monday…. ;) If you read yesterday's post you'll get the humor in this… ANYWAY) but here we are. Friday! It's the freakin' weekend!
Baby I'm about to have me some fun.
Please tell me you sang along with me there.
If so, we can be friends. If not, that's fine too. I'll still be your friend. R. Kelly, on the other hand, might have an issue with you.
SO. This week! It was good! Lots and lots of good! Let's see, shall we…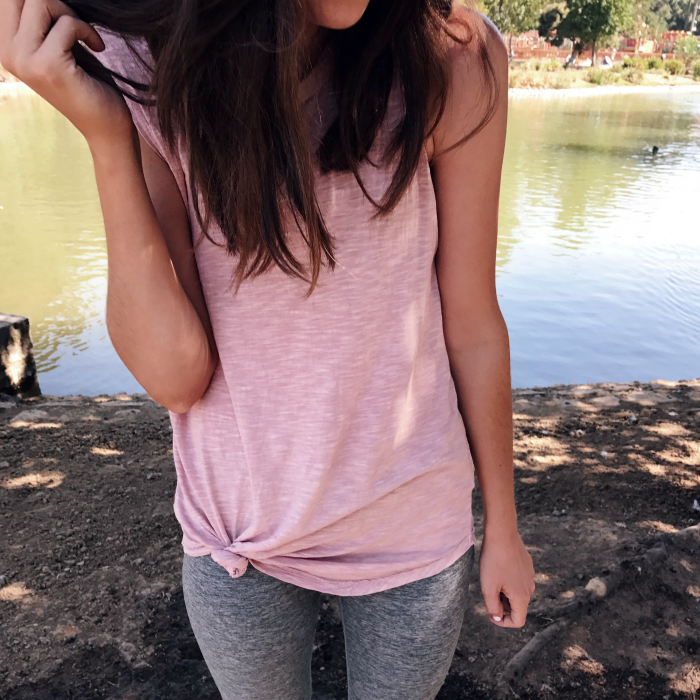 TANK TOP | LEGGINGS
Workouts! I'm back in the swing of things after my cold, and gosh does it feel GOOD to be out there and moving and sweating every morning with my mama friends! I do Stroller Strides and loooove it. Look it up and see if you have one in your area! It's so fun!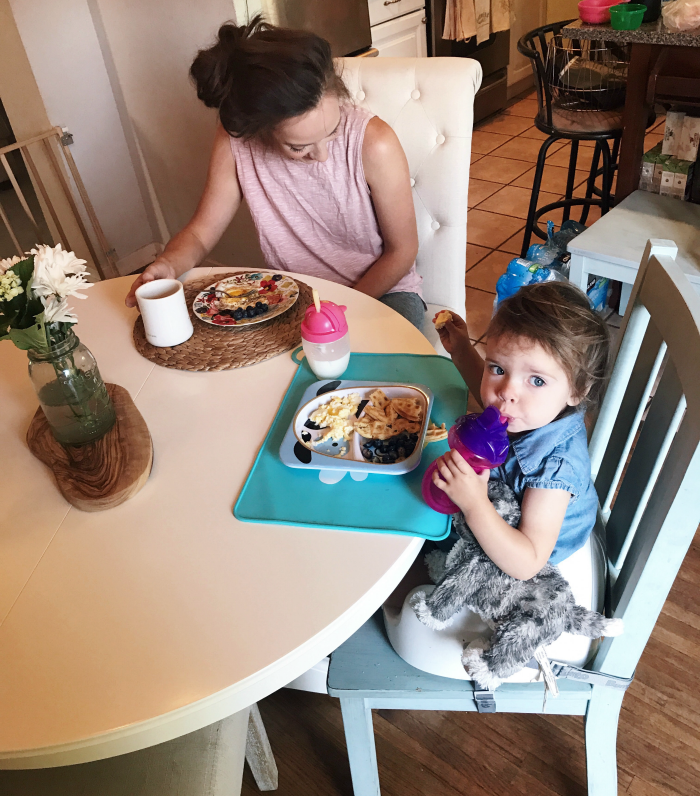 We got a new table! Our old dining room table was soooo big and dark and just not at all fitting for our little white house (lol) so we finally picked up this little pedestal cutie from Ikea! Yay for Ikea! Obviously it's not our "Forever Table" (lol again) because I dream of a beautiful rustic farmhouse table (SOME DAY!) but in the meantime, it fits perfectly in our small space and suits our needs just right. Plus, the price was right! Yay for that!
And OMG can we just take a moment to talk about how BIG Sophie looks sitting at the big table like that?! She was in her brother's Bumbo seat and goodness, I'm not ready for that. Back into the highchair she goes! ;)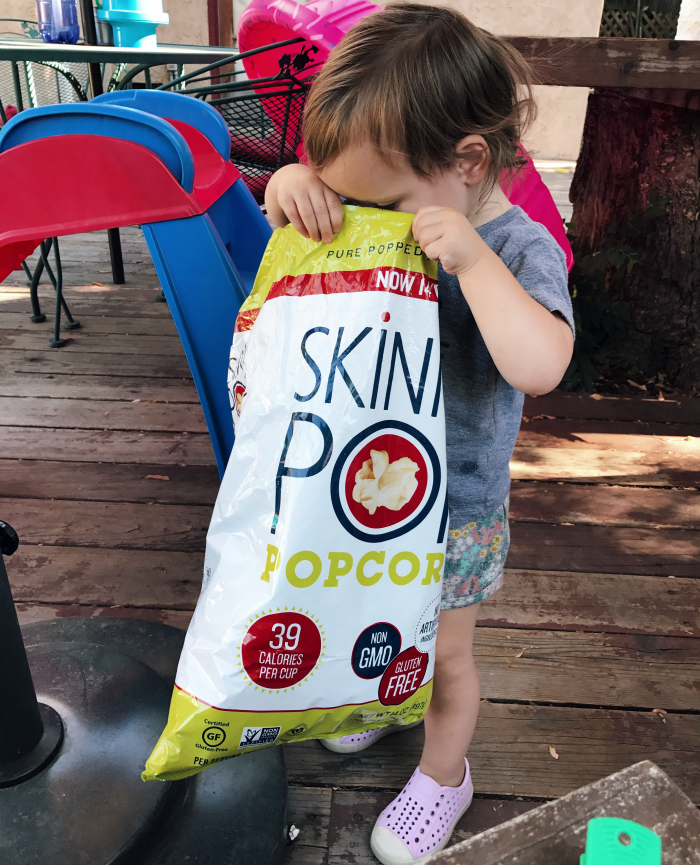 Popcorn bigger than her! They are both OBSESSED with this stuff, just a sidenote if you're looking for a new snack for your kiddos. And for yourself, who am I kidding. IT'S ADDICTING!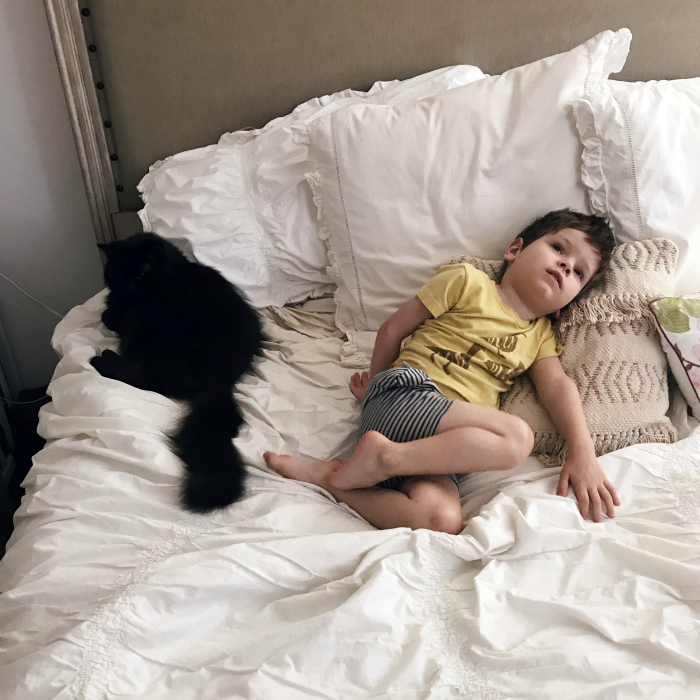 A boy and his cat. Inseparable.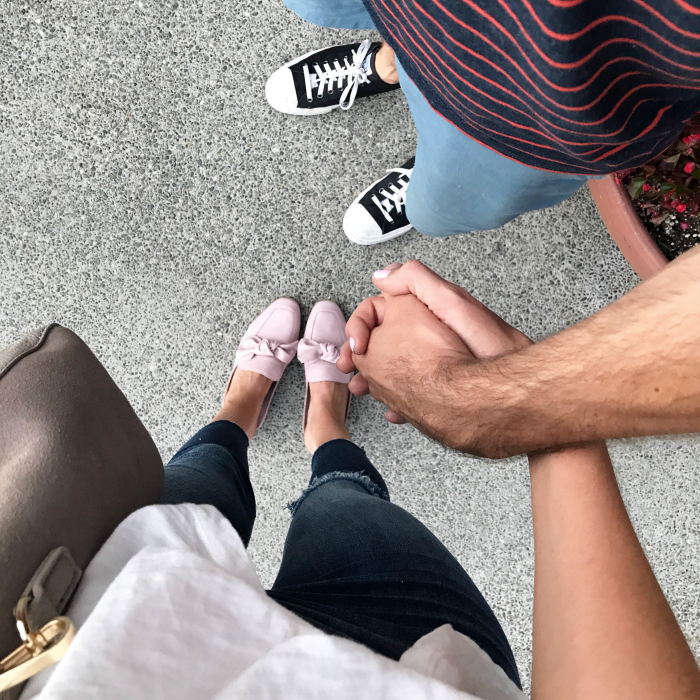 Date night with my man. Goooood for the soul, and something I have found is CRUCIAL to my sanity. ;) But seriously: having that time, just us two, to reconnect and just be together. It's everything and so important! Even if we do talk about the kids the majority of the time…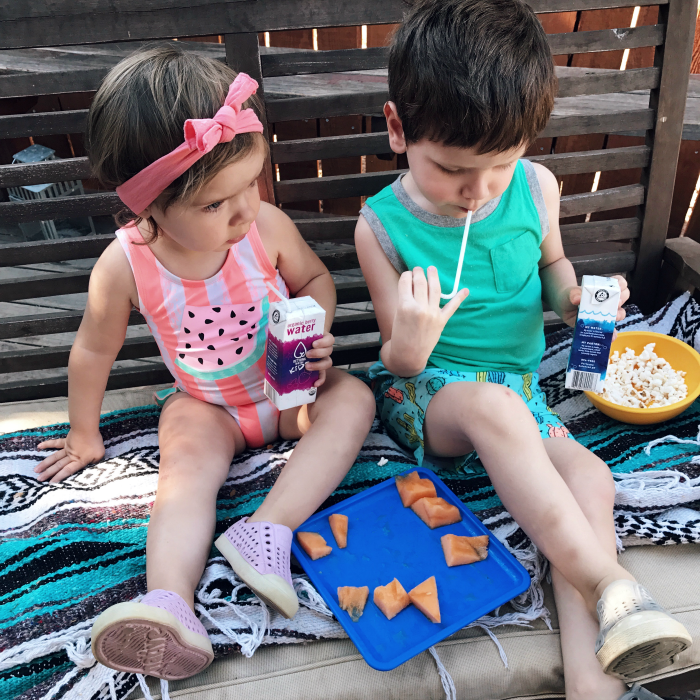 KID'S SHOES
Summertime. Love these two so much. RETHINK sent us some flavored boxed water for the kids, and they both LOVE. A great (and much healthier) alternative to juice boxes, if you're in the market! :)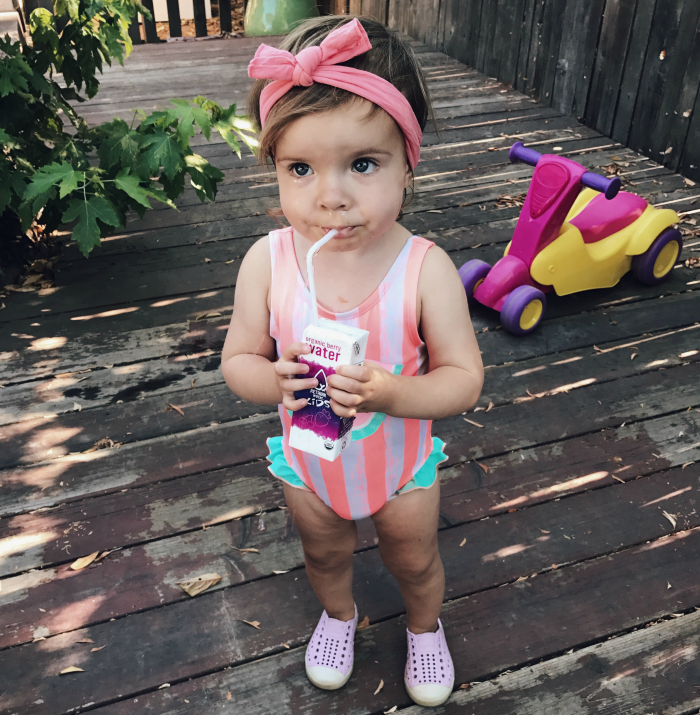 I CAN'T HANDLE HER. (her bow headband HERE!)
Have the best weekend, friends!!
xo