PEACOAT (true to size)
I'm back with another makeup tutorial! This time, it's my go-to "glam" look, when I'm feeling sassy and wanna get all dolled up. ;) This is the exact look I did for our recent family photos, and I'm loving it for a night out or special event! Any holiday parties, New Year's Eve, etc. This would be perfect!

PREP AND CLEAN
I always start any makeup routine with skincare first and foremost! Starting with a clean face is SO important to having healthy skin! I wash my face with THIS CLEANSER, then moisturize with THIS CREAM, I also love THIS CREAM that I just started using (but it's definitely on the pricier side)- I usually use this one at night though and the Tula one in the daytime.

FACE
I like to mix my favorite CC CREAM in "light" with some of THIS FOUNDATION in "Desert Beige"- it's so good and lasts all day! And I think mixing it with CC Cream (what I wear daily) makes it more moisturizing. I love how it feels on my skin- not quite so heavy. I blend this all in with a beautyblender sponge or this brush. I then use my holy grail CONCEALER (the best! Also HERE!) in "light" underneath and in the inner corners of my eyes. It really brightens, conceals any dark circles, highlights and brightens up your eyes- I'm always getting asked what I use and this is it! For a bit of contouring, I have been loving THIS BRONZER in the shape of a "3" along each cheek, into the hairline and blend into the neckline. And then THIS BLUSH in "First Love" on the apples of my cheeks into my hairline.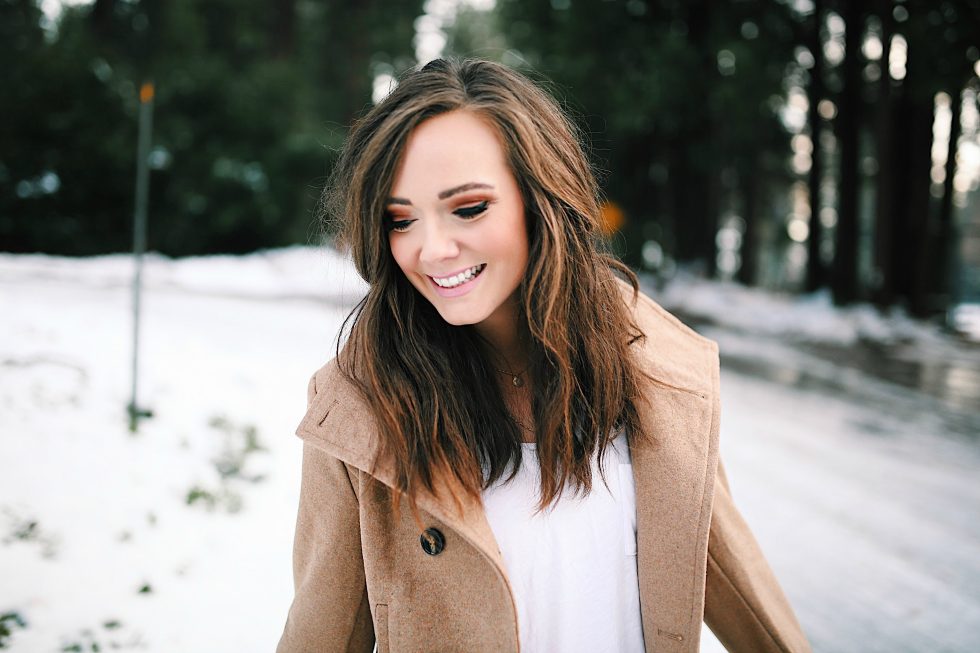 EYES
My favorite part! I have been using and loving THIS PALETTE (I keep talking about it on my IG stories, if you follow me there, you know!) it's just so good! I start with Smartypants all over the base, then go in with Sweet Heart on top of the lid, and Rebel in the crease, then blend together. SO pretty and it really glams up your look! I use THIS LIQUID EYELINER in a cat eye on the top of my lid. I use a bit of THIS EYELINER underneath, from the middle to the outer eye, and smudge a little bit. I put a coat of my all-time fave MASCARA. I recently discovered THESE MAGNETIC LASHES and after some practice (there is a definite learning curve!) I absolutely love them! No more lash glue- I haaaaate lash glue! I actually hate fake lashes in general, but when you wanna glam it up, you gotta go all in! ;) And best BROW PENCIL (in "Medium Brown"!

LIPS
I like to focus more on eyes, and tend to go very minimal on lips. I just use some moisturizing LIP BALM and THIS LIPSTICK in "Angel."

Happy holidays and be sure to share your holiday glam look with me on social media if you follow this tutorial! Just tag me! I'd love to see!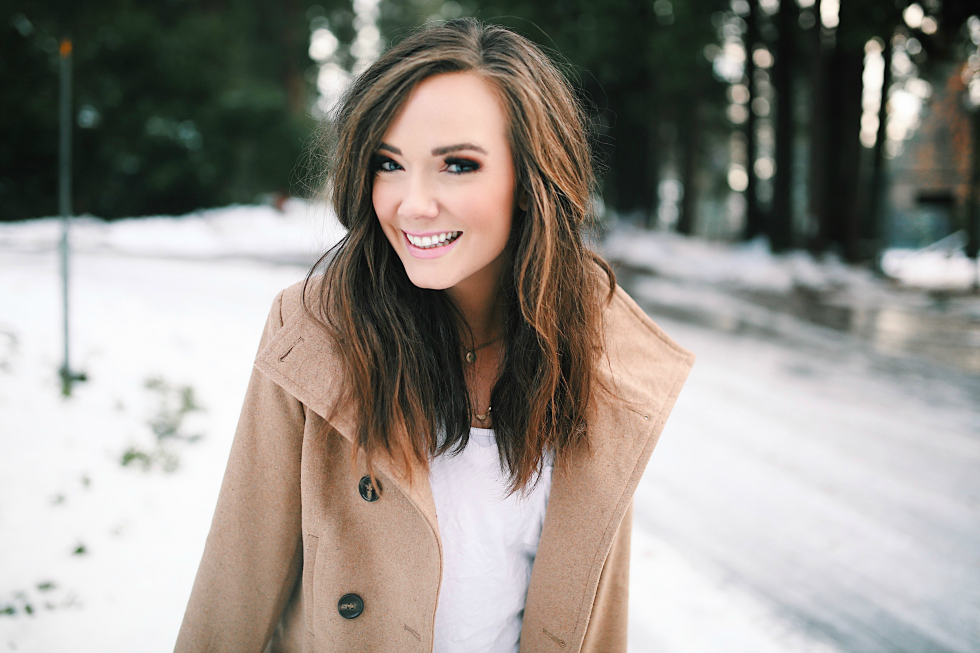 xo