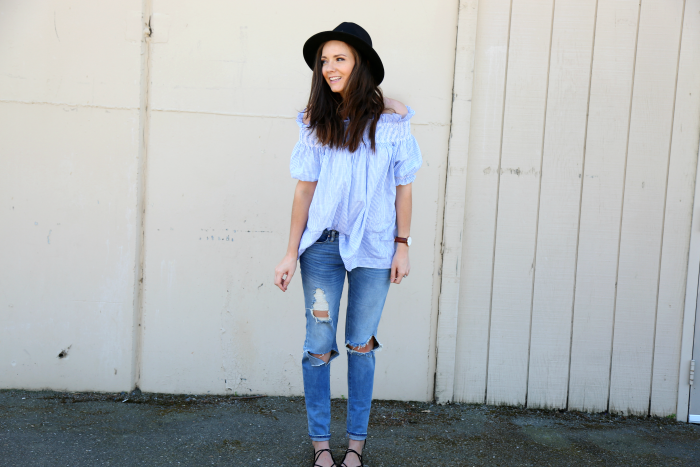 top c/o | jeans | shoes | watch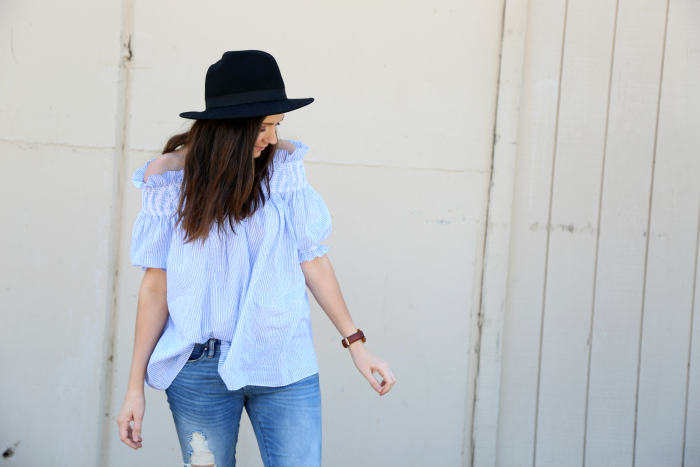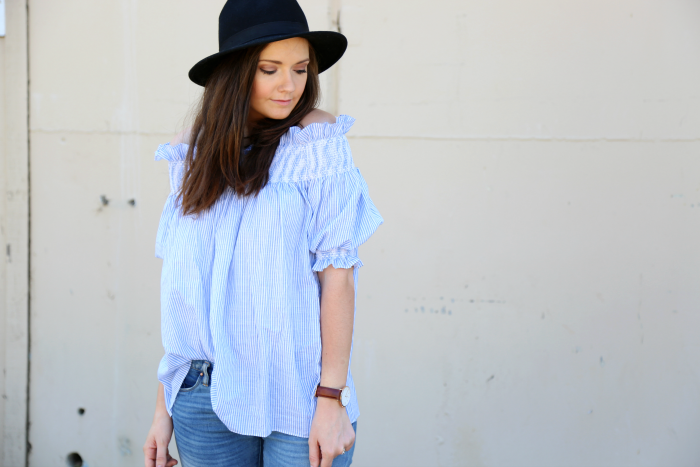 I am lo-lo-loving the off the shoulder trend that is everywhere these days!! And isn't this top from chicwish to die for?! It's cute, flirty, fun and most importantly for where I am in life right now, totally nursing-friendly. ;)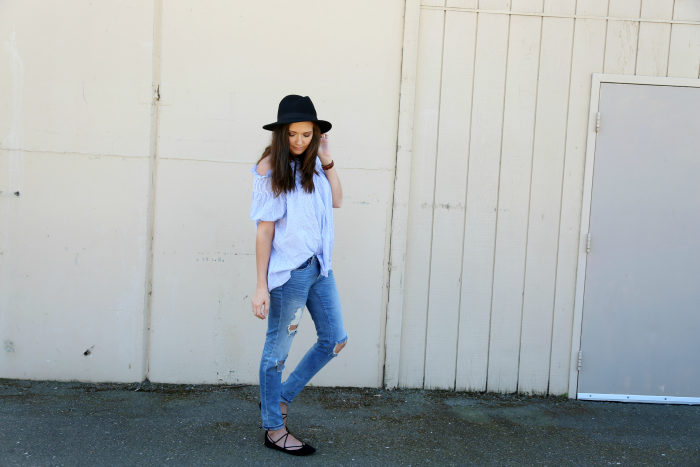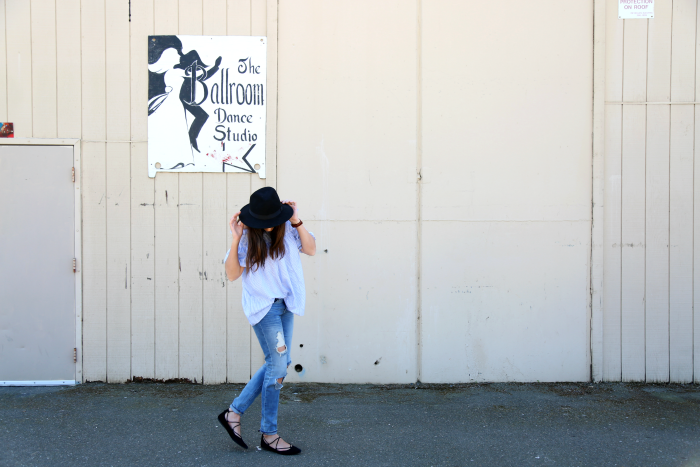 I also am having a love affair with ripped denim lately. Gimme allll of the ripped jeans! When I was pregnant, one of the ultrasound techs totally made fun of me for wearing "holey" jeans and said, "I have to be like your mother right now and ask where the rest of your pants are." At least she acknowledged that she was teasing. Sorry not sorry, ripped denim for life.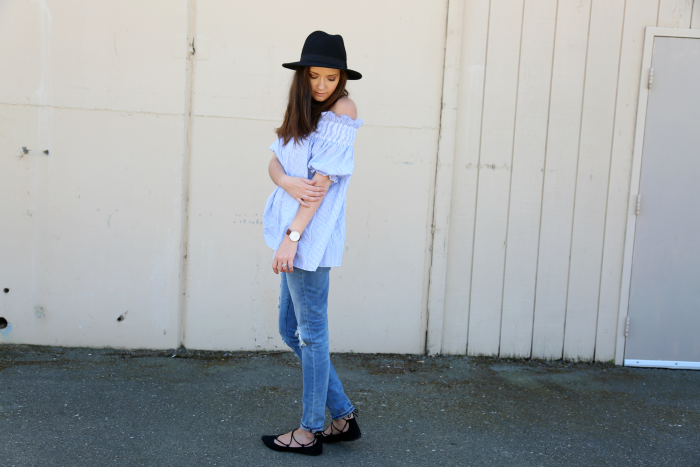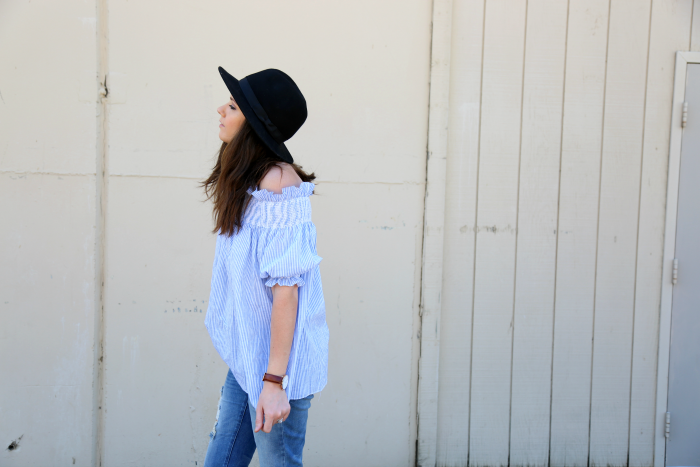 I hope you're having a good week! We're getting everything ready to leave for our very first vacation as a family of FOUR this friday!! We're going up to Tahoe with Zack's parents to stay at their time share. I am SO excited!!! I know it won't be super relaxing (#vacationwithkids) but just the fact that it's a vacation (and a much needed one, at that!) is enough to get me stoked. It won't be relaxing, but it will be F-U-N, and really, that's what matters most these days. :)
What's the last vacation you went on?
Any tips for traveling with TWO kiddos?!
xo