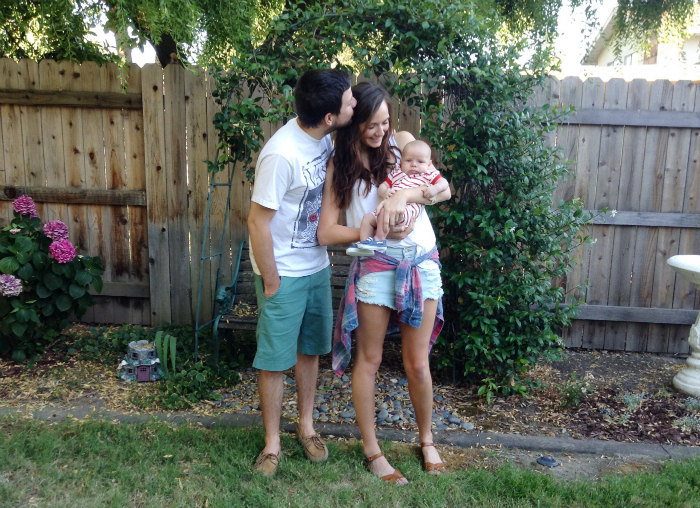 Sam's first fourth. Say that 10 times fast. ;)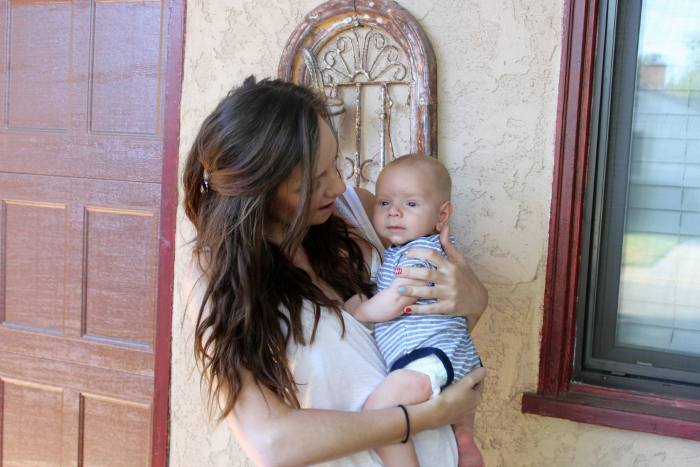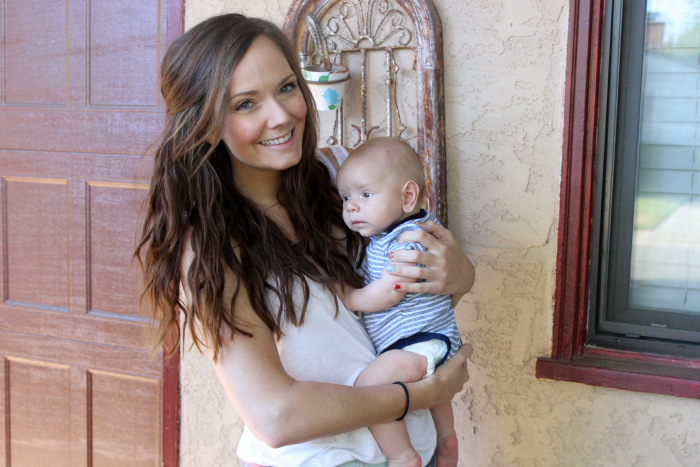 It was a fun one! We headed over to Zack's parent's house for a BBQ and some corn hole (love that game!), and I made it as TIU-approved as possible. I had an "open faced" hamburger and lots of yummy watermelon for dessert! Lately, I have noticed I was depriving myself of the calories I need to feed Sam, so I'm also making extra sure that I'm eating enough for not only myself, but for little Sam to thrive, too. More on that this Thursday at Healthy Habits!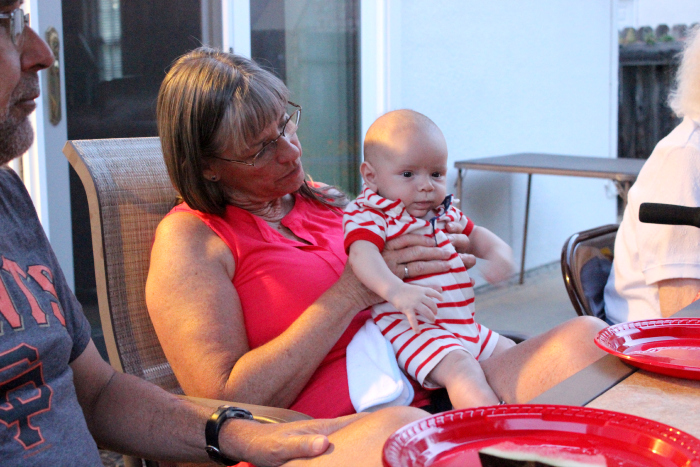 There were actually no fireworks this year, and I was more than okay with that! When we got home, our neighbors were doing their "grand finale" so we watched that. It was so pretty! I like fireworks, I do. Just, from afar. It's safer there. ;)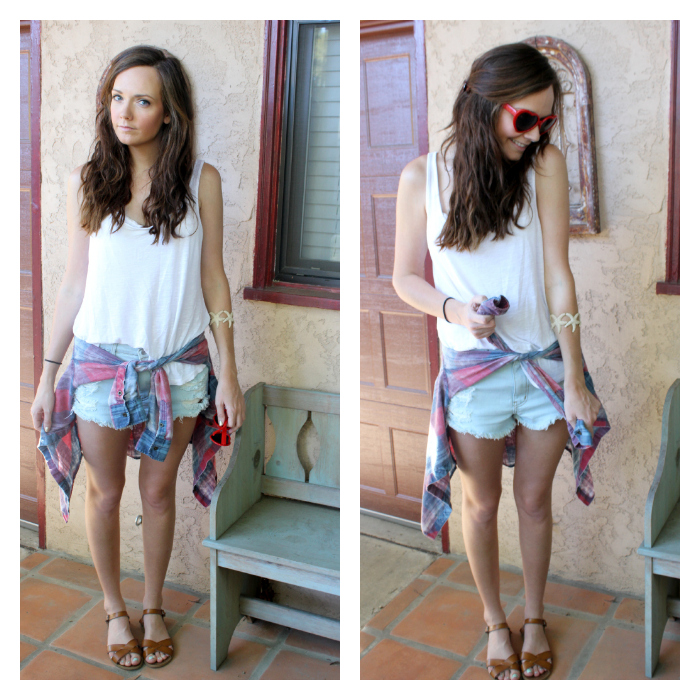 shorts: c/o riffraff (here)
top: h&m via thredup– first timers get a free $10 credit when you sign up through this link!
flannel: pacsun
shoes: kohl's (similar here)
starfish bracelet: c/o windsor (here)
I wore my new favorite shorts, too, from Riffraff. They are seriously the best jean shorts ever, everyone needs a pair! Use code KATIEDIDWHAT for 10% off your order!
I hope you all had a great holiday weekend and are feeling refreshed and ready to kick butt this week! I actually wrote out a meal plan for the first time since, ever, so I'm excited to follow that! Happy Monday, friends! :)
What did you do for the 4th?
What brand are your favorite jean shorts? I know everyone has a pair!
Best food you ate this weekend? Me? Watermelon. I just really love watermelon.
xo