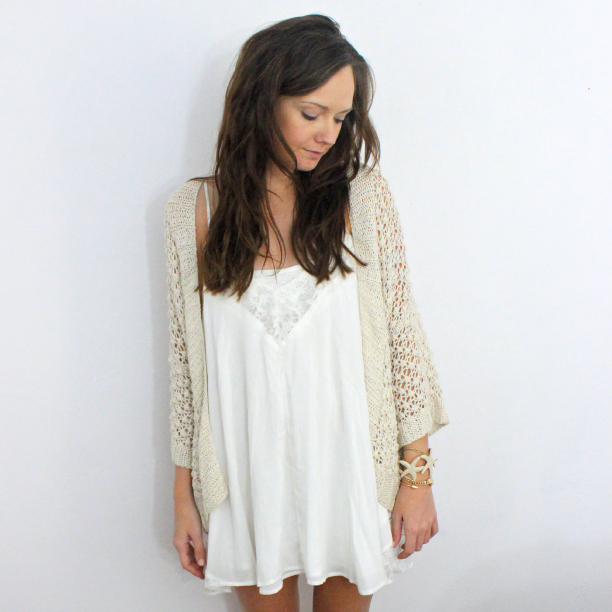 dress: c/o windsor (similar here and here)
sweater: urban outfitters
bracelet: c/o windsor (here)
Hey guys! Just wanted to pop in and wish you all a HAPPY 4th! We'll be going over to Zack's parent's house for a BBQ and I guess fireworks, even though if you all were here last year you know all about the fireworks incident, and thus, me? I will be boycotting fireworks, safely inside the house with my little man, eating all of the watermelon. ;) Me, not him. Obvi. He will be eating all of the milk. Because apparentlyyyy he is going through quite the growth spurt at the moment, which explains the waking-up-every-two-hours-at-night thing. Yeah, that's happening. Again. But it's 'kay. Those little rolls and chubby/kissable cheeks are worth every minute of sleep lost.
Be safe tonight!
xo