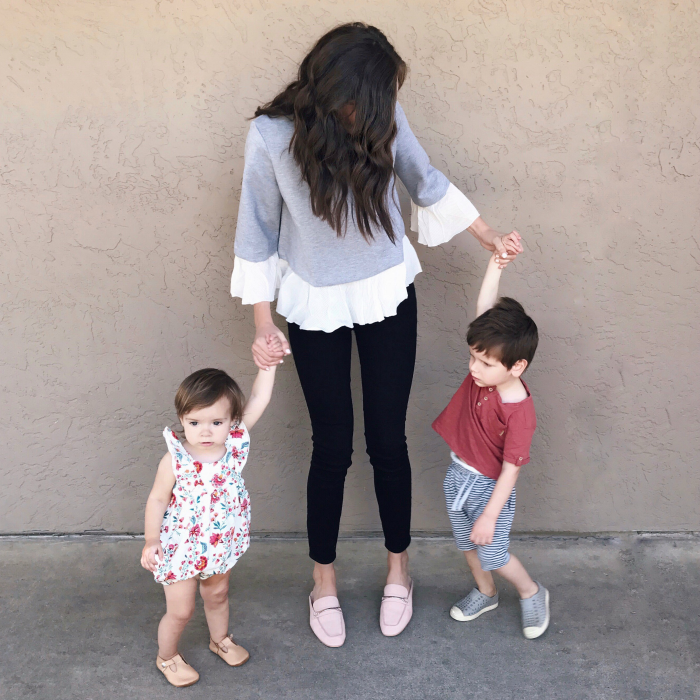 SWEATER || JEANS || SHOES
This weekend was the tail end of my cold, and Sophie and Sam both have runny noses now, so basically our house is just full of snot (lovely I know) and tissues and whiney babies, because is there anything in the world that babies like less than getting their noses wiped?! It's like I'm torturing them, I swear! But I don't blame them, I think I'd be pretty annoyed about it too… So that's where we're at. Hoping we all wake up 100% tomorrow- with cleared up sinuses! Ha.
I am actually really looking forward to this week ahead! Being sick threw everything off, so I'm ready for a fresh start today to get back on track and back into our routine. PLUS! This is the last week before Sammy Sam starts preschool!!! So, it kind of feels like our last week of "summer" too. Although summer sticks around for another few months here in California, let's be real- like, at least October. ;) So here's to enjoying this week and getting back into our groove, but also doing a few last hurrah summer-y things, because we can! And here's some photos from our weekend, because it was a good one…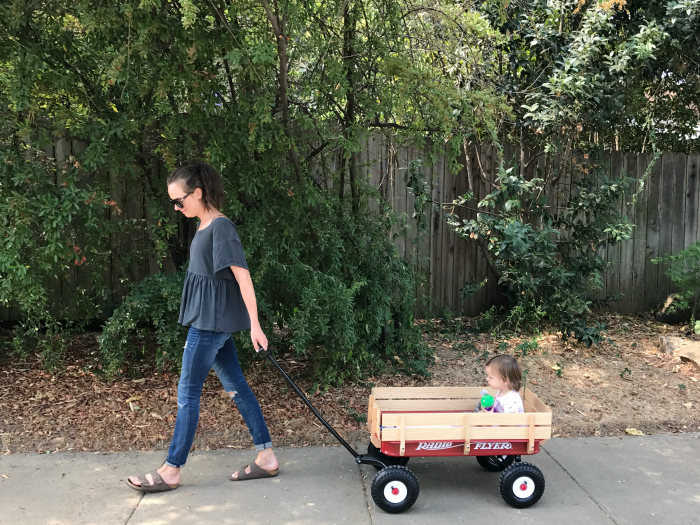 TOP || JEANS || SANDALS || WAGON
Walks around the 'hood.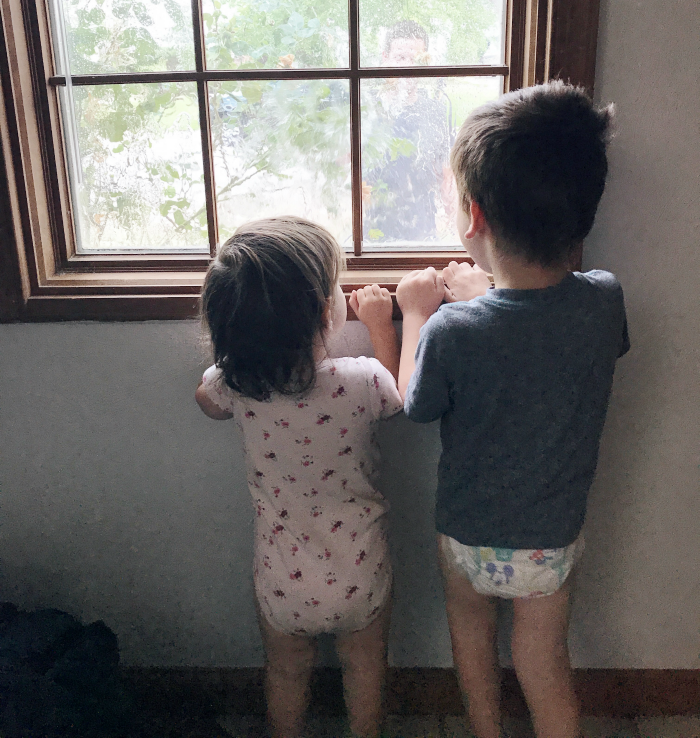 Watching Daddy water the plants! They both loved anytime Zack sprayed the window. It's like a car wash, only more exciting and far less terrifying. ;) I just love that both of their hands are grasping the window sill like that. Love.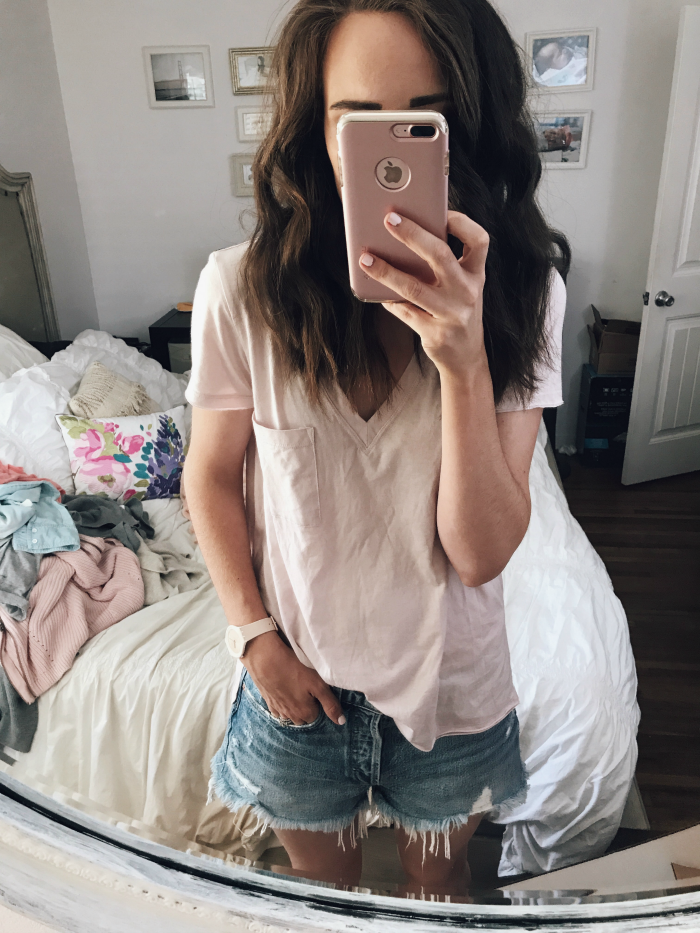 TEE || SHORTS || WATCH c/o || CURLING WAND
I shared a quick hair tutorial on my IG Stories, using this curling wand (the 1″ barrel!) which I am OBSESSED with. It actually holds a curl with my thick hair! YAY. I'm planning on making a few videos coming soon to the blog, both a makeup tutorial and hair tutorial!! Stay tuned!
Daddy's girl. <3 And isn't that the cutest little lunchbox you've ever seen?! :) Snag one for yourself (errr… your kid…?) HERE!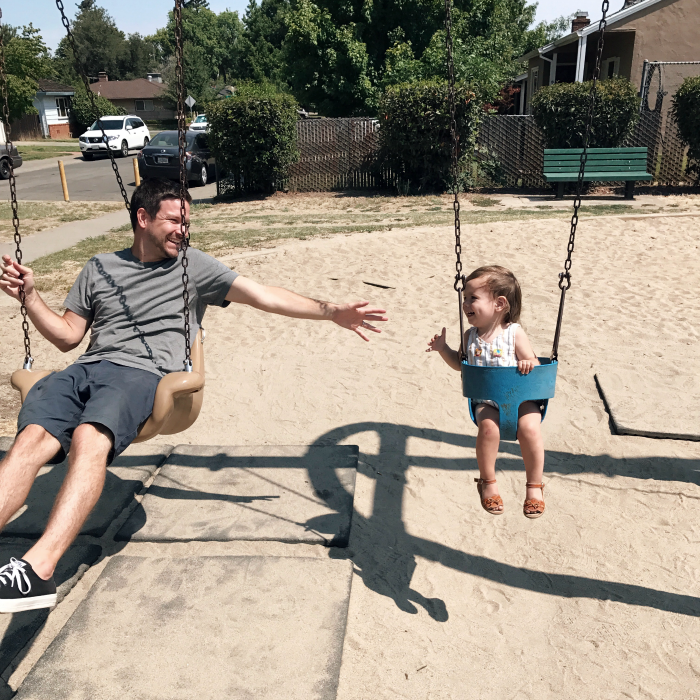 High five swings! You should have heard her giggles. THE BEST.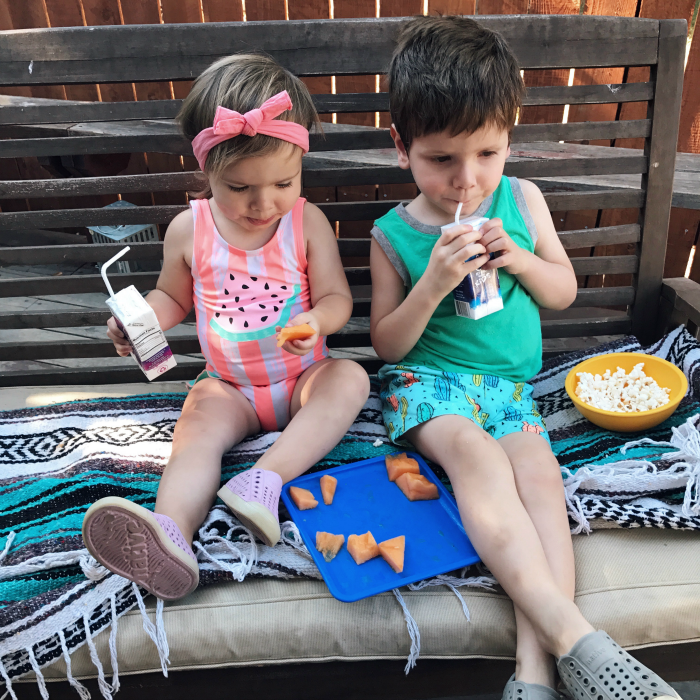 HEADBAND || SWIMSUIT || SWIM TRUNKS || SHOES
My little loves enjoying a very summery afternoon. And doing what they do best: Snack. ;)
Alright, happy Monday friends!!!
xo
Read More on Katie Did What