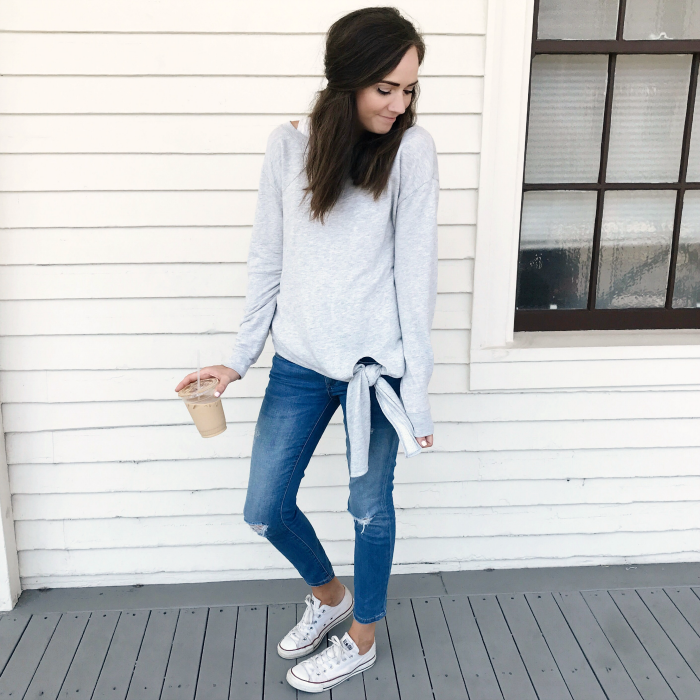 SWEATSHIRT || JEANS || SHOES
Hey guys, I hope you had a great week! Ours was so fun (did you see we went to San Fran on Wednesday?!), but then of course yesterday I woke up feeling miserable. UGH. That silly stupid summer cold that's been floating around our household finally got me, and I was down for the count. Thankfully it was a 24 hour type of situation, and I am already feeling much better! I was able to rest all day, thanks to my lovely hubby! He literally took the kids first thing in the morning, and I got some hours of glorious napping, which we all know is necessary when you have a cold.
SO. The weekend is here, yayyy!! But this weekend is also kind of a bummer, because it's the last days of the Nordstrom Anniversary Sale! :( I hope you've been following along on Facebook, as we've been posting all the best deals and restocks throughout the sale! And we'll continue to do so until it's over on Sunday! And then, of course, we'll keep sharing the best sales and deals elsewhere, too, so be sure to follow along and join the party! :) So, in honor of the NSale ending this Sunday, August 6th, I wanted to share another little batch of my favorites that I ordered! Some mirror selfies never hurt nobody, right? I'll share sizing info, too, in hopes that you find it helpful in your own shopping!
My Other Sale Posts:
NORDSTROM ANNIVERSARY SALE PICKS 2017
NSALE DRESSING ROOM DIARIES
NORDSTROM SALE FAVORITES: WHAT I BOUGHT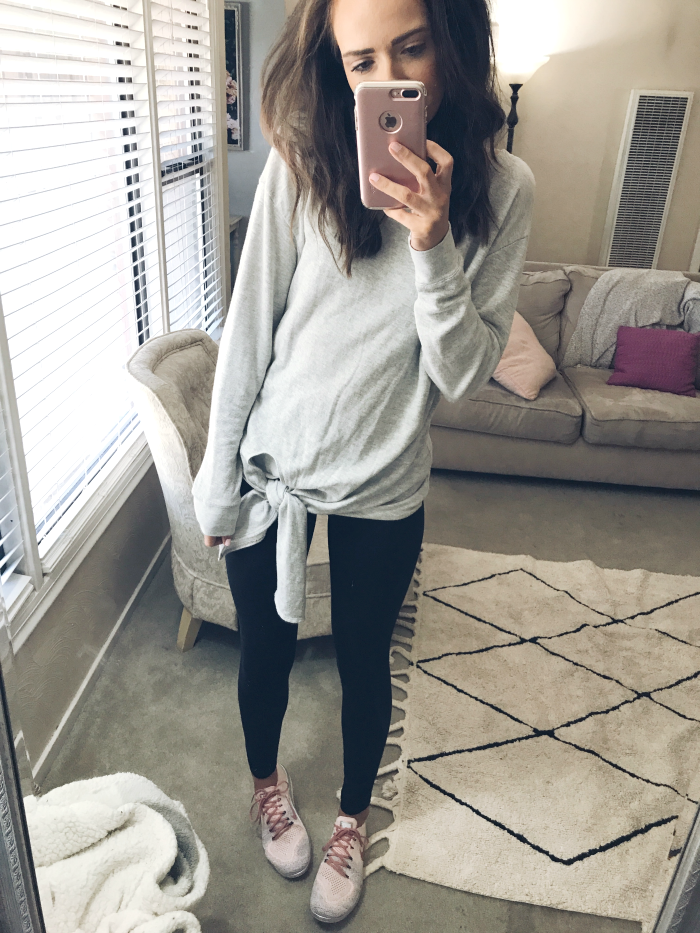 SWEATSHIRT (So comfy! Love the tie! I'm in a small, it runs big!) || LEGGINGS (Best leggings ever. If you haven't picked these up yet, you NEED to! TTS) || NIKES (soooo comfortable!)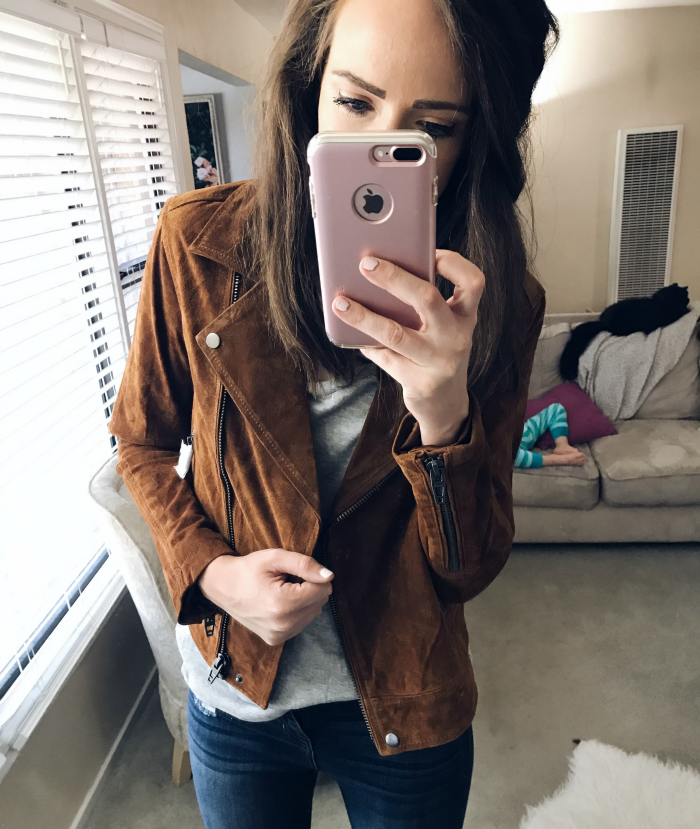 SUEDE JACKET (ob-sessed! And stocked in all sizes!
This one has sold out multiple times- hurry! I sized up to a medium, as suede has no give!) || TEE (my fave basic tee from the sale! Has a loose fit, I'm in a small)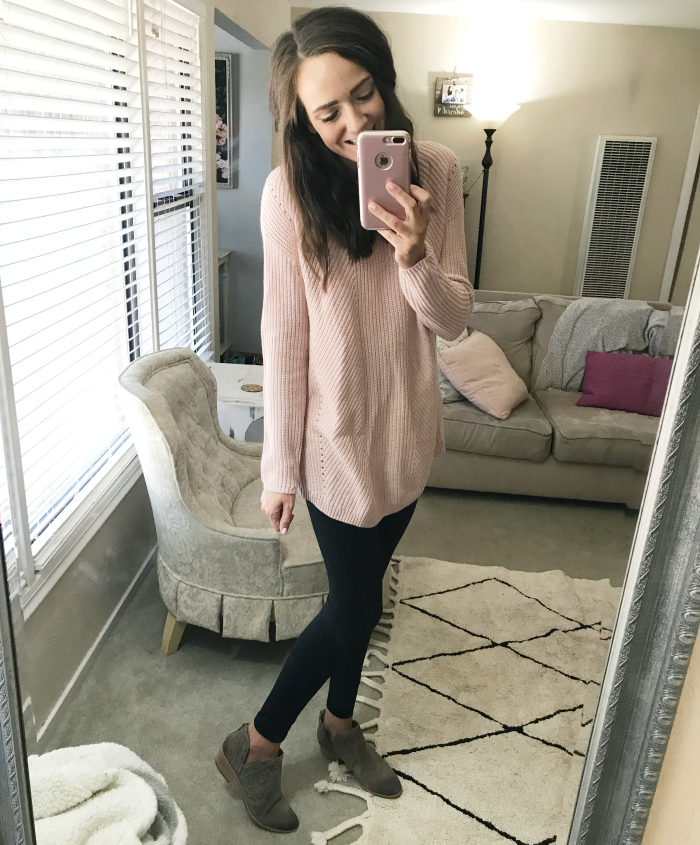 SWEATER (runs big! I'm in a small- love the tunic fit!) || LEGGINGS (Best. Ever.) || BOOTIES (super cute! These are the New Foxy color- I sized up 1/2 a size, as I do in all booties!)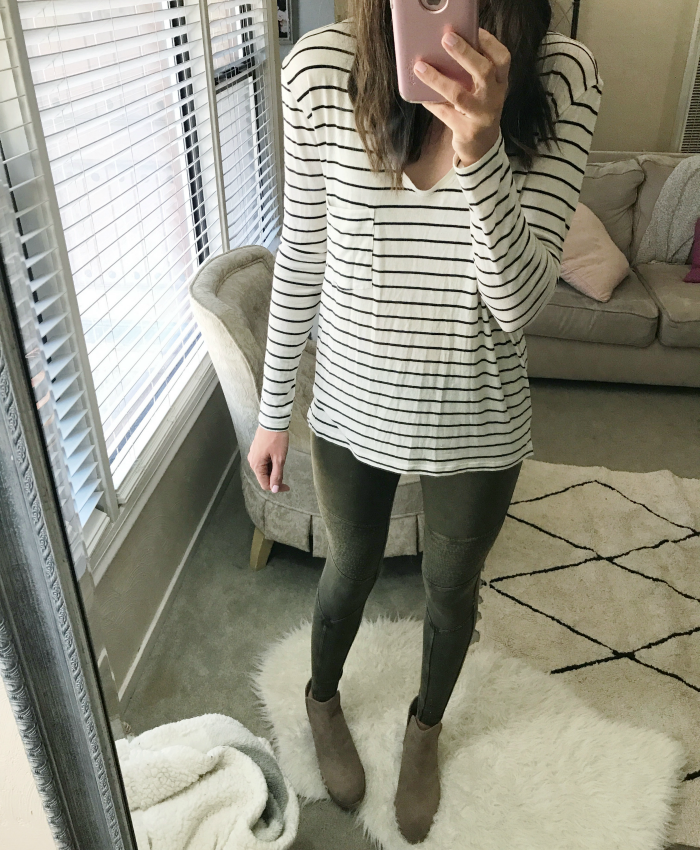 TOP (TTS- I'm in a small!) || LEGGINGS (this year's version of the moto leggings- run small, I sized up to medium) || BOOTIES (obsessed- sized up one size)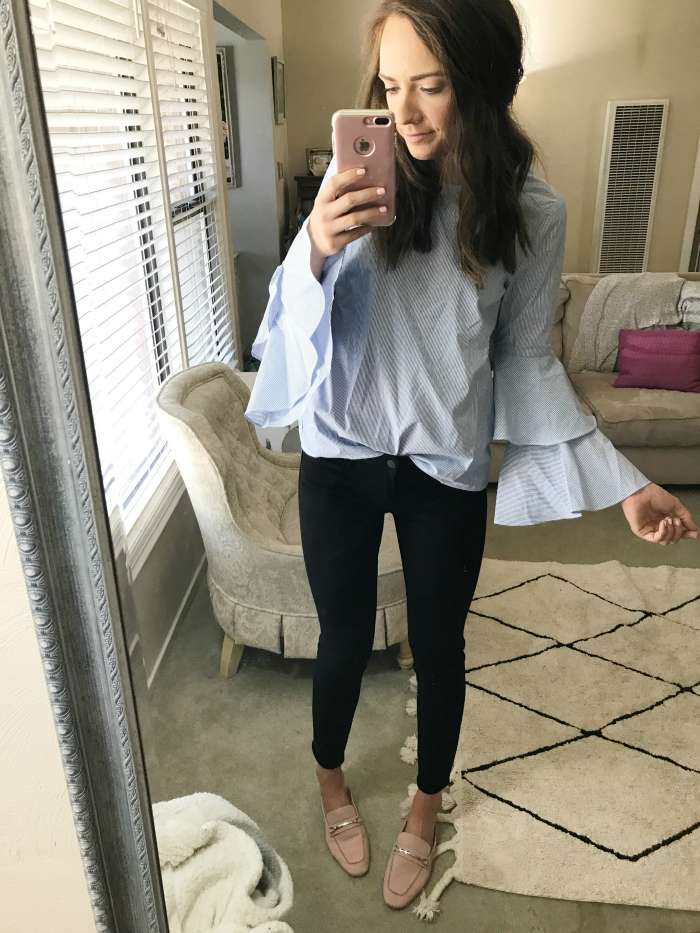 RUFFLE SLEEVE TOP (I couldn't love this anymore! The sleeves are everything! TTS) || JEANS (fit so well,
tts, and under $40! The black are sold out, but I linked the same brand!) || SHOES (love these little slip-on mules! TTS)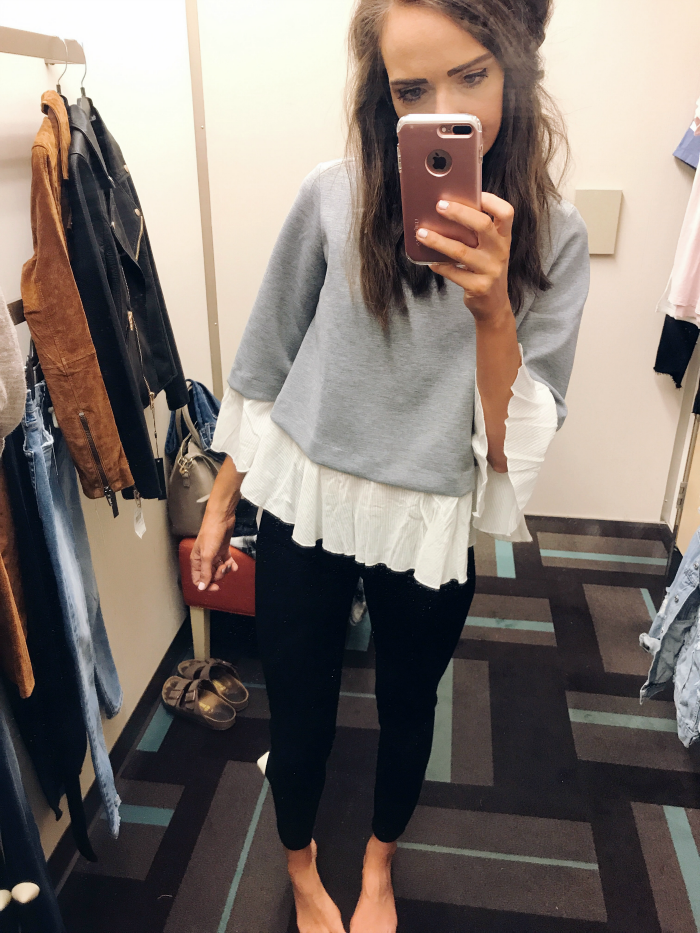 SWEATER (I loooove the oversized fit of this adorable little top! I'm in a small) || JEANS (these jeans are SO good- I found they fit TTS)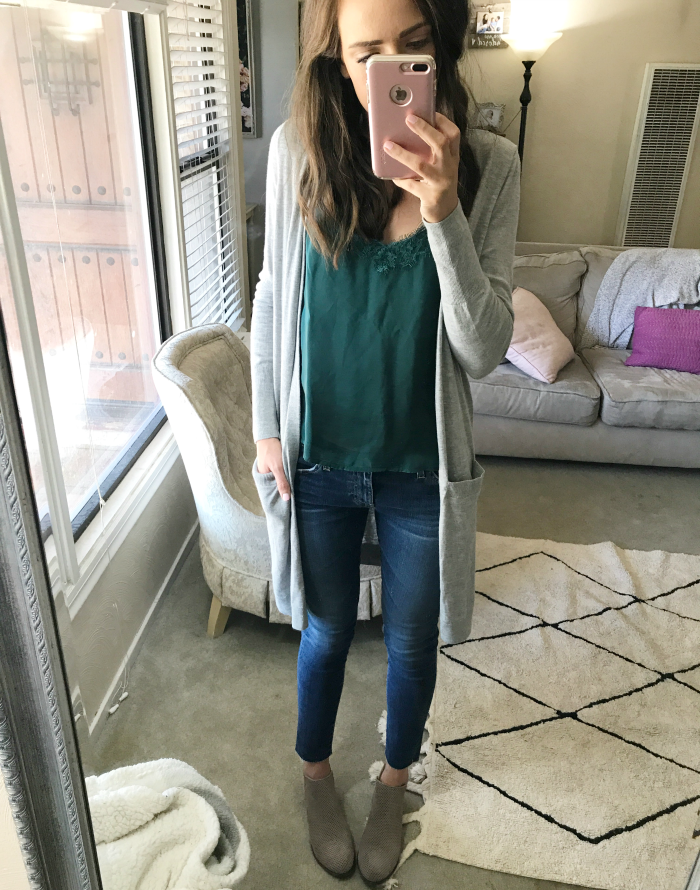 CARDIGAN (looooove this! I have it in two colors! TTS) || CAMI TOP (pretty little thing! TTS) || JEANS (Fit like a glove! TTS) || BOOTIES (run small- size up one full size!)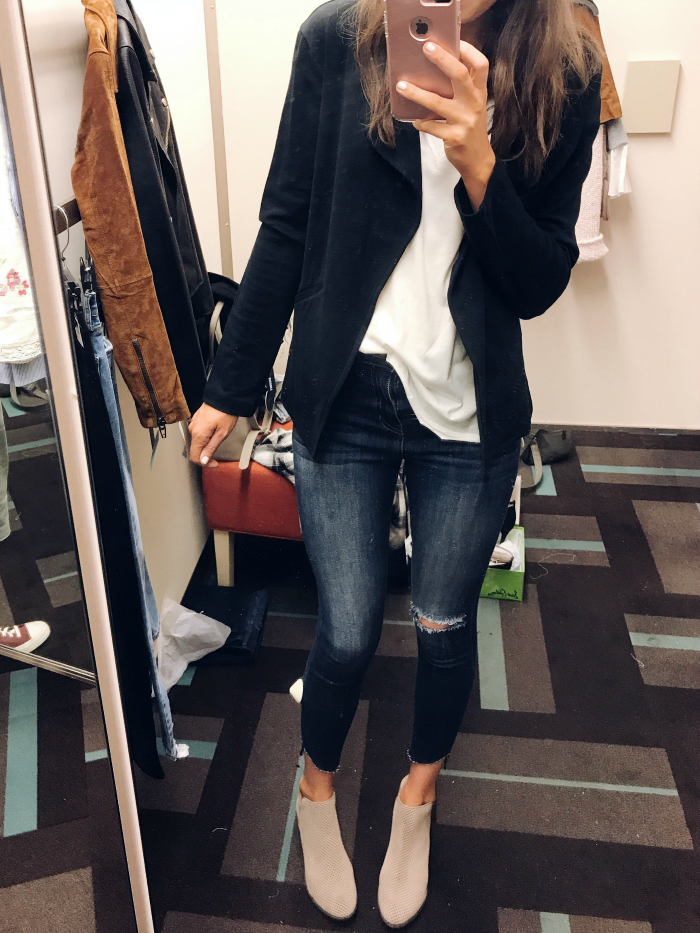 BLAZER (the most comfortable blazer ever! It's a sweatshirt material- love! TTS) || TEE (oversized, I'm in a small) || SIMILAR JEANS (SIMILAR HERE TOO, these are sold out!) ||
BOOTIES (run small- size up one full size!)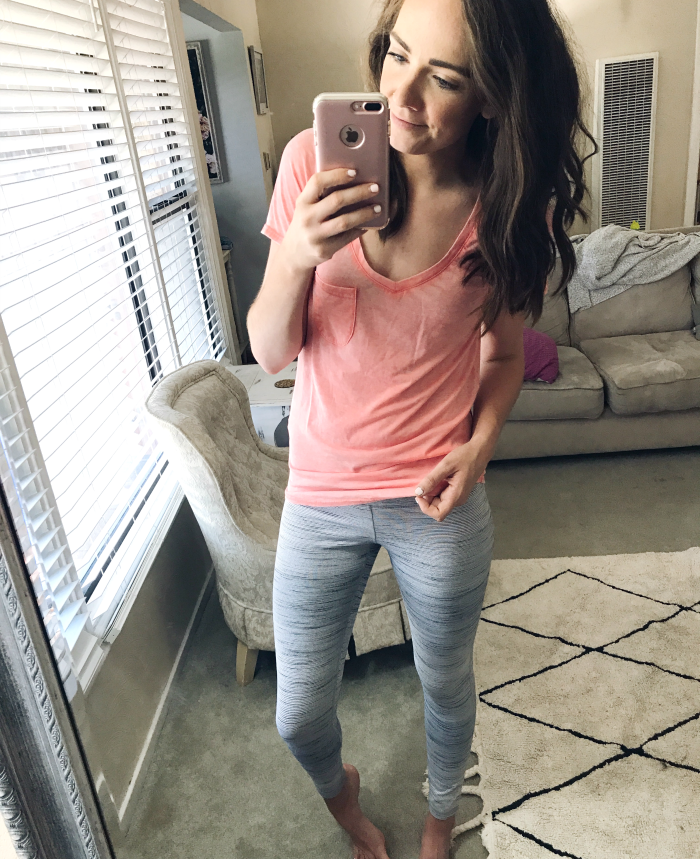 TEE (soooo soft! Runs true to size) || LEGGINGS (love these! TTS!)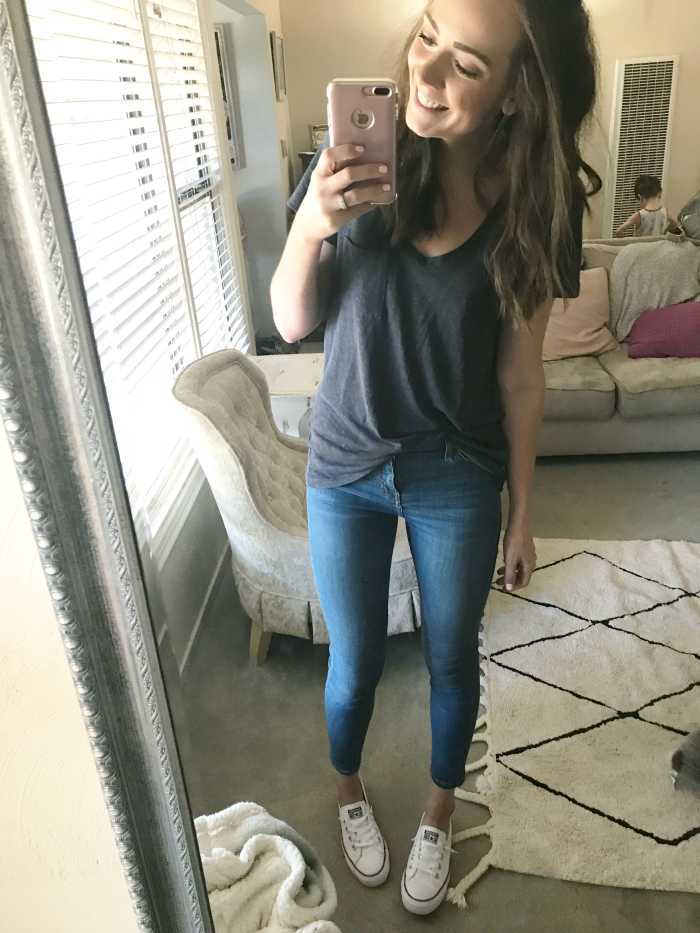 TEE (my fave basic tee of the sale! Runs TTS) || JEANS || SHOES (on sale version HERE)
Keep checking back and refreshing the pages of the items that are out of stock- hoping for some restocks this weekend! Happy shopping, friends!
xo