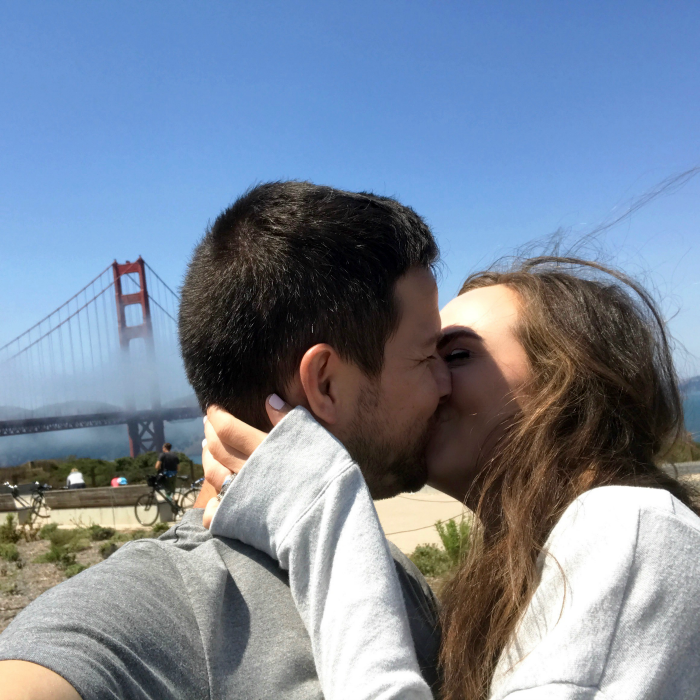 So, we woke up yesterday morning and headed to San Francisco with the kids! We realized they had never been, and since it's one of my very favorite places in the world, AND we only live about 90 minutes away, we thought it was high time we took them! Plus, our summer break is quickly coming to an end, and that was one of our last free days before the craziness ensues! SO. We packed a million snacks and brought a ton of new toys (from the Dollar Tree!) and books, and we were off!
We only left 30 minutes after we were planning on, too, which I mean. That is a WIN in any parent's book, amiright? ;)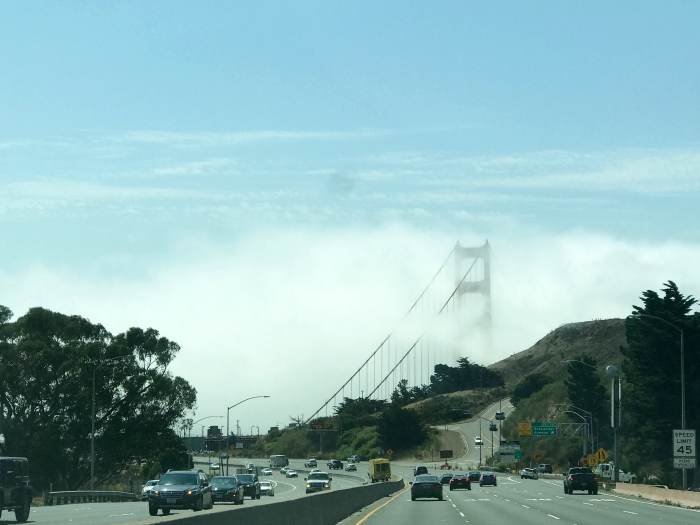 We always take the Bay Bridge, so we thought we'd mix it up and take the Golden Gate into the city this time. It's not as direct, but goodness, I am SO glad we did! It's such a magical entrance into the city, and since it's one we never ever take, it was exciting for all of us! :) My breath was literally taken away- gosh I love that bridge.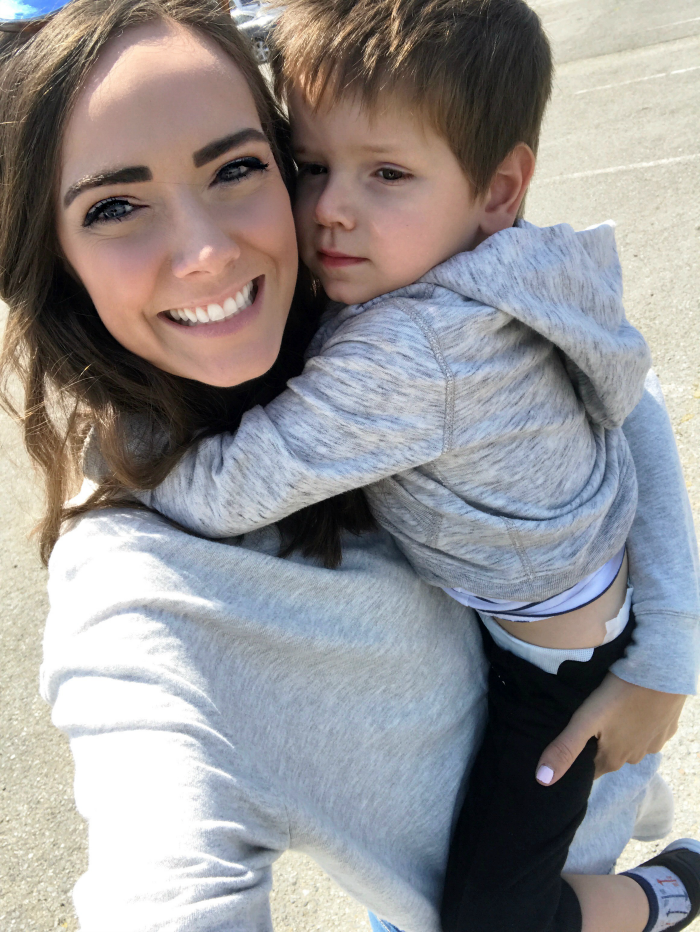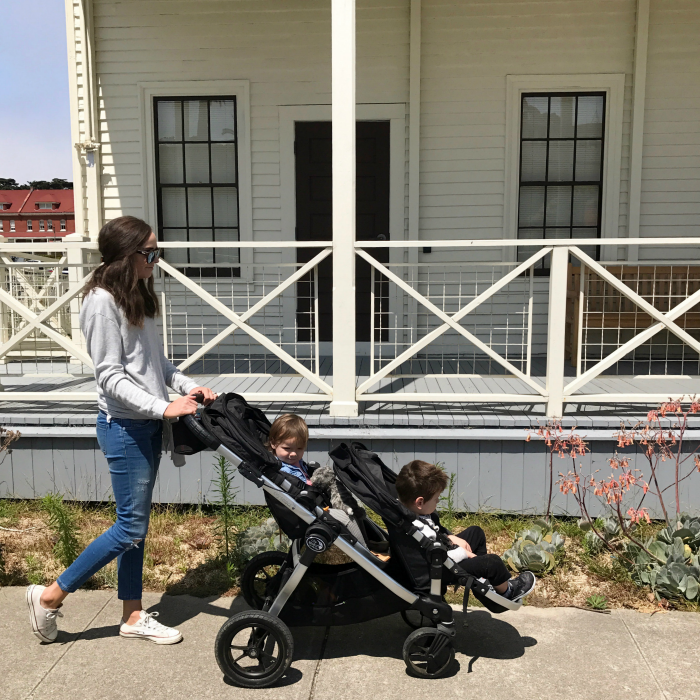 SWEATSHIRT | JEANS | SHOES | SUNNIES | STROLLER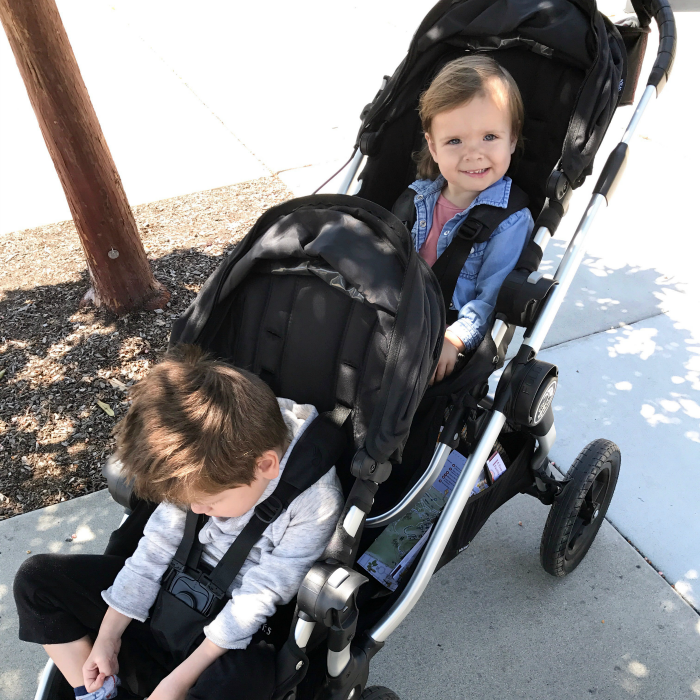 We arrived around 11 AM and knew we wanted to let the kids stretch their legs and run around for a while, so we looked for a playground, but parking was IMPOSSIBLE near both playgrounds we found, so instead we drove down to the Presidio (an old military base, and now a huge park next to the Golden Gate) and picked up a quick picnic lunch from a cafe and ran around the grass. Actually, the kids both quickly found a staircase, and then that was the highlight of the trip. Literally spent half an hour climbing up and down the stairs. Ha!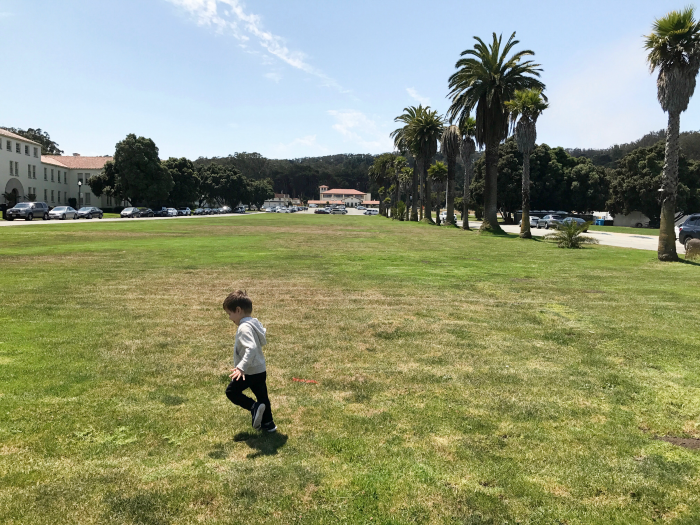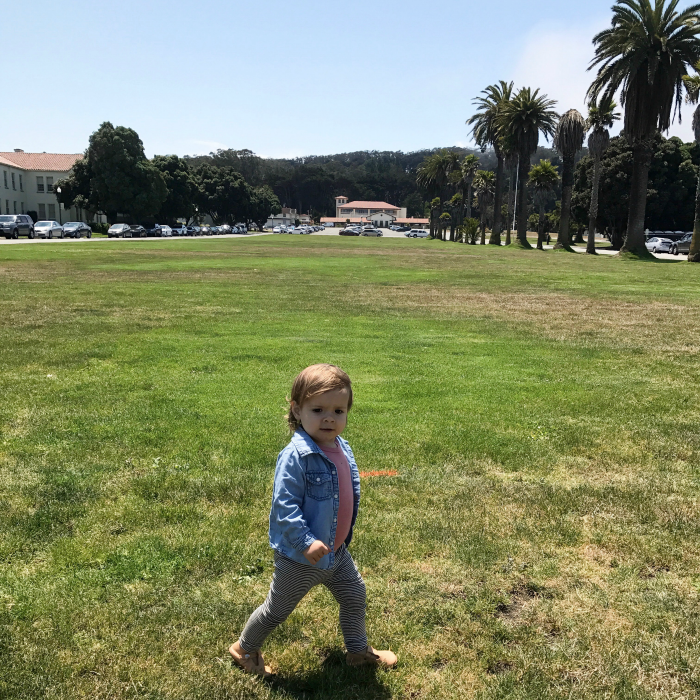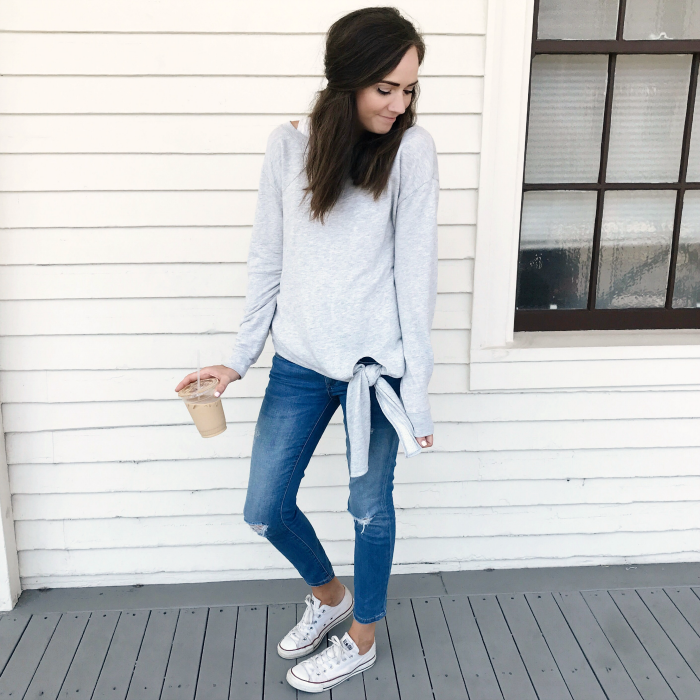 SWEATSHIRT | JEANS | SHOES
By this time it was Sophie's naptime, and she was getting a bit restless and cranky, so back to the car we went to regroup. During our "regrouping" we glanced back and she was OUT. So… That concluded our trip to SF!
My honest thoughts? The kids did AMAZING. Like, they blew us away. The car ride was fantastic, both ways. And they did so great in the stroller and then during the picnic! We couldn't have asked for better little angels! It's us who could have planned the trip better. Our plan A was the playground and when that didn't pan out… We didn't have a plan B. Which is why we ended up just wandering around the Presidio. Which was fine and all, but not exactly the magical first trip I wanted it to be. And then it was over so quickly!!
But more honest thoughts? We went into this trip with two rules: 1. Don't sweat the small stuff and 2. Don't sweat the big stuff. Basically, to keep things fun, have no expectations, and roll with the punches and enjoy whatever happens. And I am happy to say, we did just that! I think that is so huge as parents of little ones: it's really easy (for me at least) to get so wrapped up in the moment and frustrated if things don't go how I planned or to let one little thing ruin an otherwise fun experience! Having our little pep talk beforehand put us both in the right mindset, and we enjoyed this trip SO MUCH because of it! Yes, it wasn't anything spectacular. Yes, there are a million other things we could have done/ places we could have gone in San Francisco that would have been magical. But you know what? The kids had a BLAST. We laughed through our silliness. And we all just had a positive experience. It was a WIN.
Plus, we live so close, we will absolutely be back and do all that other fun stuff, too. :)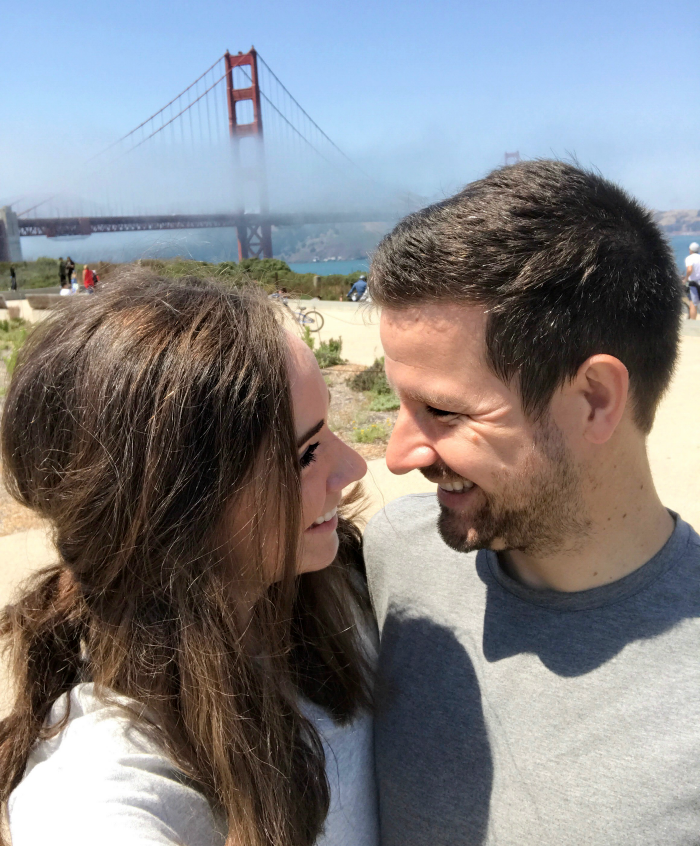 Oh! And on the way out, we stopped at Battery East (the best view of the Golden Gate!) and with two little happy kiddos snoring in our backseat, we hopped out of the car and took a bunch of selfies. Annnnd I'm framing these, because goodness, they just capture the joy we felt today. I am so blessed to call him mine!
Go team.
And here's to always keeping a positive outlook and seeing the joy in every circumstance, big or small.
xo