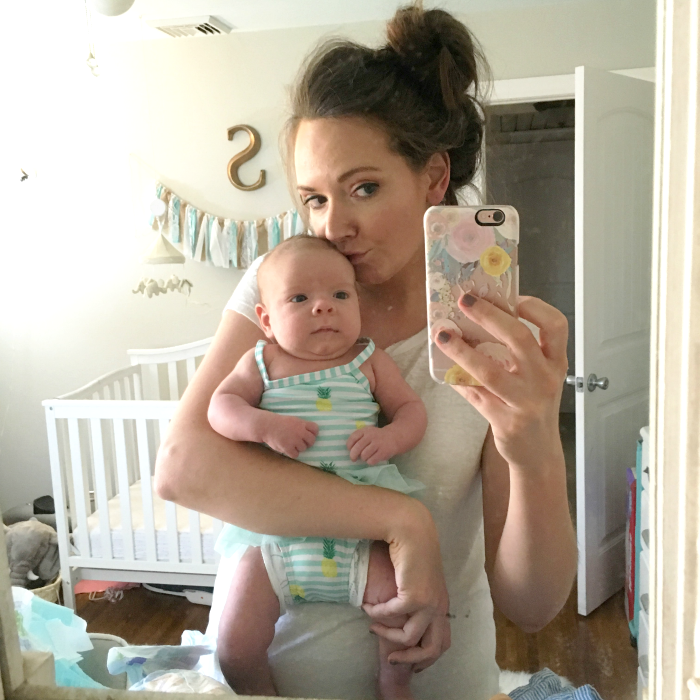 This weekend was so much fun! I got lots of baby snuggles, always a good thing. Look at those rolls! And I couldn't pass up that adorale bathing suit from Target. We are ready for summer around here!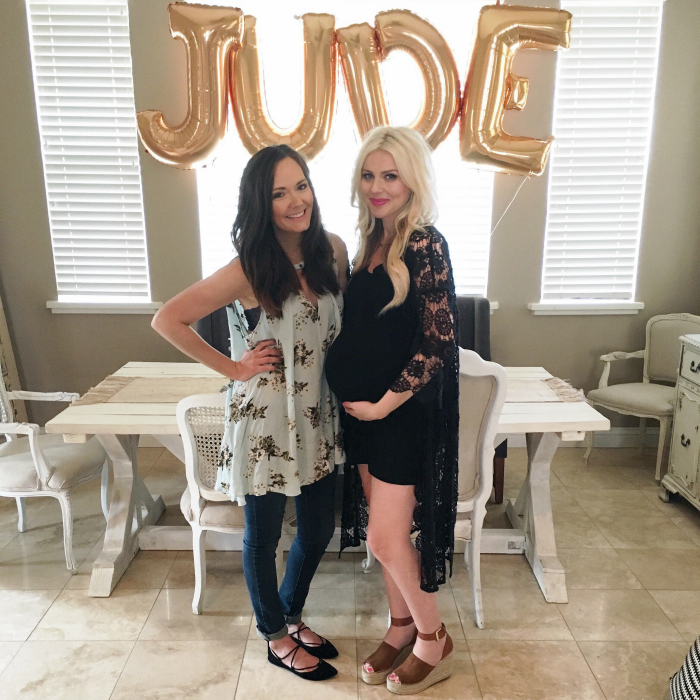 top | shoes
I went to a baby shower for a sweet blogging friend, Mel, on saturday. She's having her third baby- a boy named Jude- and the party was seriously the cutest ever. I love that I've formed some real friendships from this amazing blogging world! It really is the best.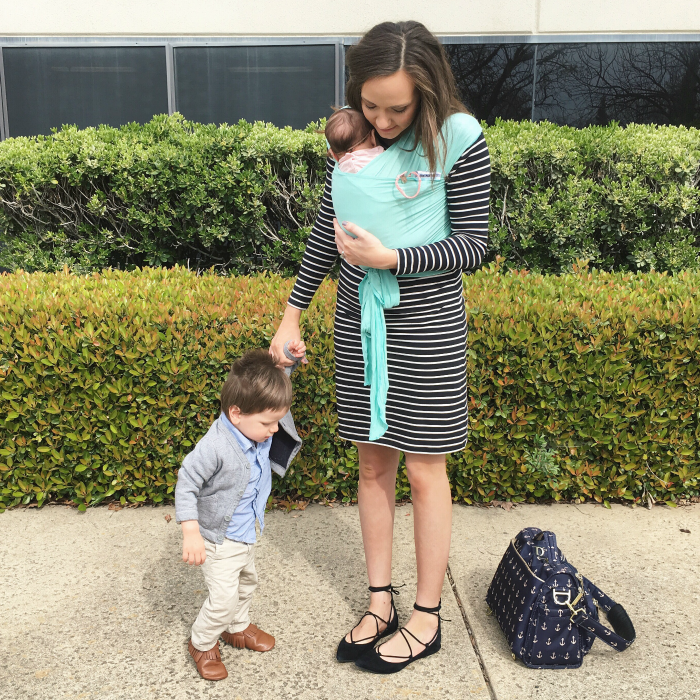 baby wrap | dress | shoes | diaper bag | Sam's moccs
And we took Sophie to church for the first time! I wore her in the wrap and she was asleep for allllmost all of it. When I sensed she was about to lose it, we went into the nursing mother's room and all was good. :) I only wish we had gotten a family photo of all four of us, but we were running a bit late and then on the way out Sam was having a hangry meltdown (I get it, I really do) so there wasn't exactly time for a photo. Next time! We need more pics of the four of us!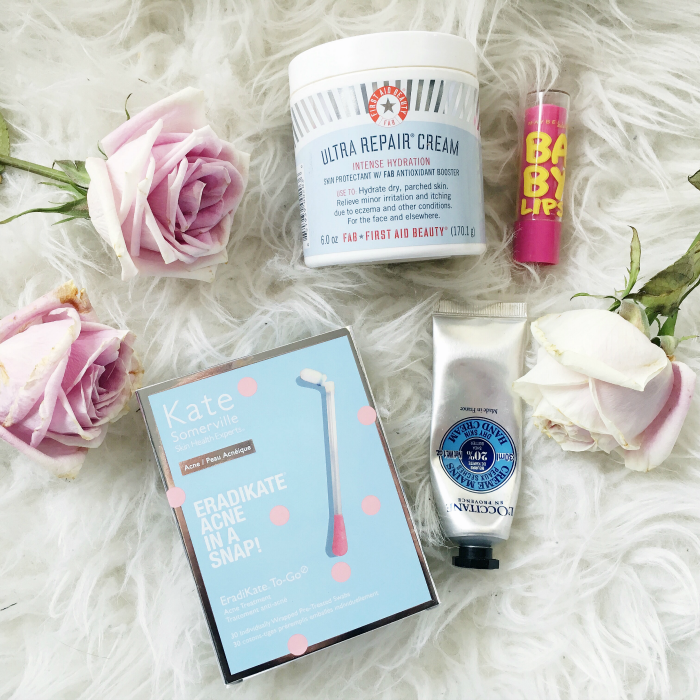 Some recent favorite beauty and skincare products. This First Aid Beauty cream is literal magic, you guys. My skin wasn't happy with me from pregnancy, and I started using this about a week after I had Sophie, and my skin is literally glowing. I totally recommend this. I also was sent this Kate Somerville Eradikate, and it's awesome for spot treating acne. And Baby Lips have been a favorite for a while, but I'm especially loving the pink color of this one! And of course, l'Occitane will always and forever be my holy grail hand cream. My hands have been super dry lately, which is really rare, and this has been my saving grace.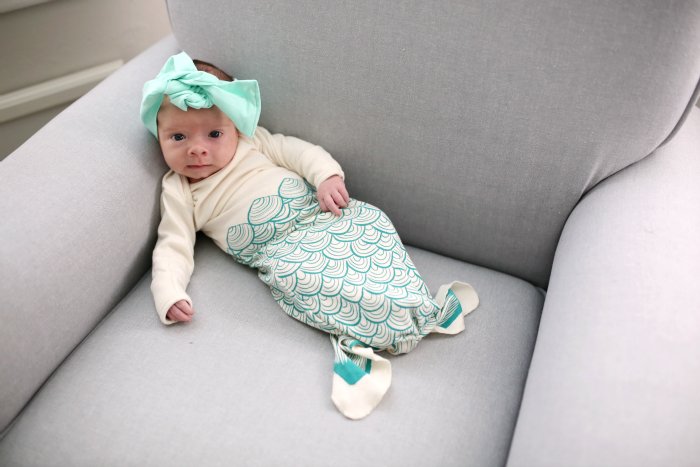 Also, I just wanted to give a head's up that this adorable mermaid gown is back in stock at bonjour baby baskets! :) It was sold out the first time I posted, so hurry and snatch it up as it is sure to sell out again!
Annnnd it was the Oscars, as I'm sure you already know. And I'm here to share my picks for Best and Worst dressed, because that is my favorite part of any awards show. Isn't it yours?!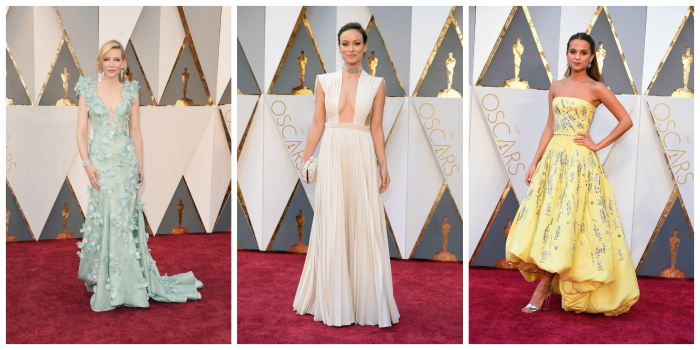 Love the haute couture of Cate Blanchett's gown. The pleats and plunging neckline are elegant and pulled off perfectly by Olivia Wilde. Annnnd this yellow dress is EVERYTHING. It might help that Belle is my favorite Disney princess. ;)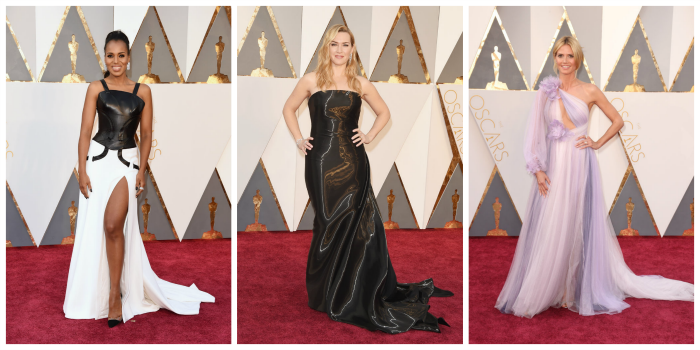 Just really not digging the armour that Kerry Washington is wearing…? Also, what's with Kate Winslet's trash bag dress? And Heidi's dress of tissue paper/tulle is all wrong, too.
How was your weekend?
Did you watch the Oscars? Who were your best and worst dressed?
Have you seen any of the movies that won? I haven't, but having babies makes going to the movies reallyyyy tricky. ;)
xo