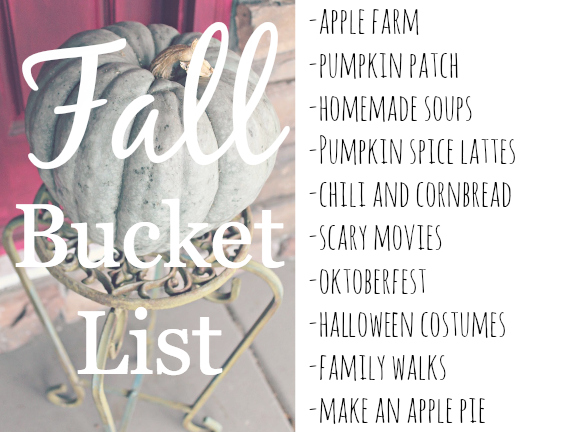 Well, here it is! My fall bucket list! I love writing these at the start of each season. I find it really helps get me in the spirit of the season! Crisp autumn air and cool nights by the fire and pumpkin patches and apple pickin' and Halloween night and scary movies and Thanksgiving food and long family walks, oh my!
Plus, this fall is the best fall ever, because it's Baby's first. :)
What's on your fall bucket list? If you do a post like this, link to it in the comments!
xo
p.s. Previous fall bucket lists HERE and HERE.
(linked up with Helene)