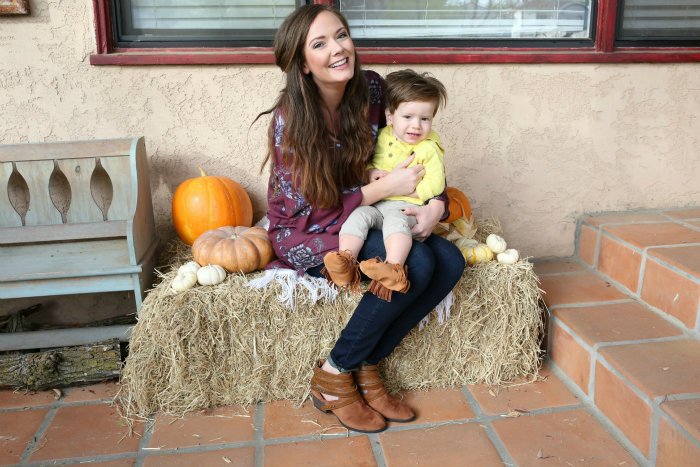 tunic: c/o shein // jeans: c/o motherhood // booties: windsor (similar) // Sam's sweater and pants: baby gap via thredup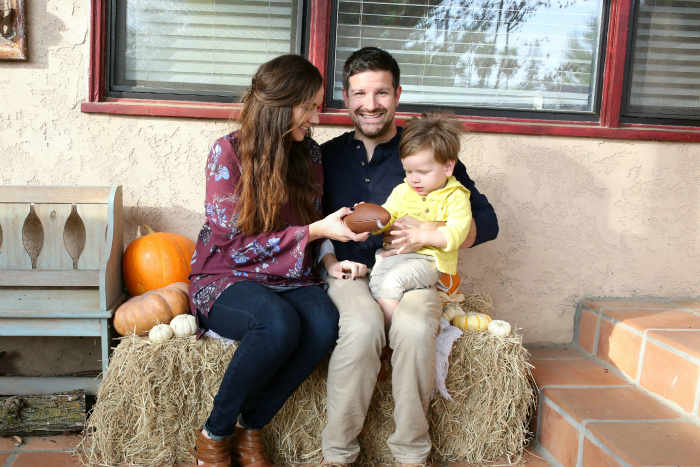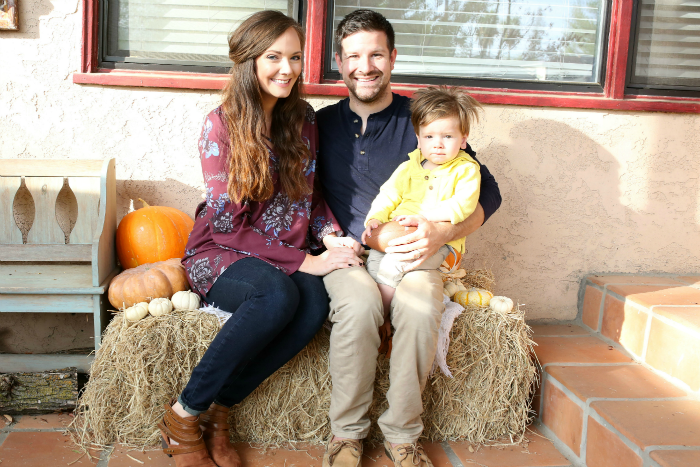 We took some fall photos on our porch, because 'tis the season and all. The hay bale is from our neighborhood Oktoberfest party, and admittedly is a bit large for our porch, but still all sorts of festive. ;) Throw on all of the pumpkins we own, and how could we NOT take a few photos?! Sam was wanting to only run around, and was wondering the entire time WHY we were trying to get him to sit on this stupid hay bale. Ahhh, 18 month olds. Gotta love 'em.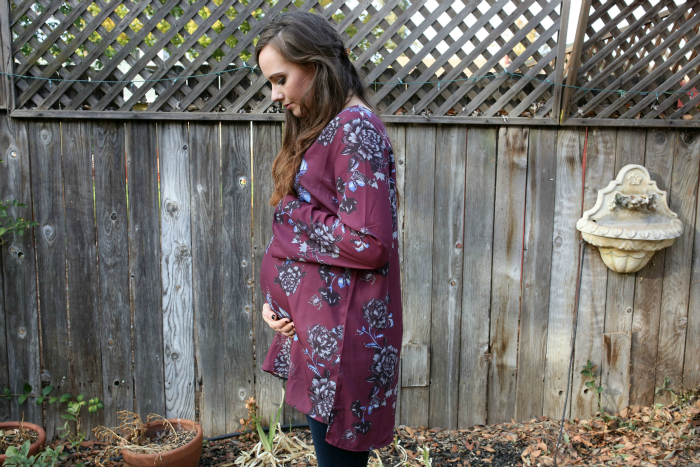 And now for a little 28 week bump update! I am feeling H-U-G-E. I've gained more weight than I'd like to think about, and I've been feeling just… uncomfortable lately. Not complaining, just stating a fact. I've been making sure to eat well and exercise every day, which really helps boost my mood and energy, so that's good.
Also, I have been LOVING my body pillow and cannot sleep without it now! Which is crazy because just in the 1st trimester, I talked about how I loved it for lounging, but couldn't sleep with it. Oh, how the tables have turned. I literally can't sleep without it now (good thing we have a king bed!). And it will actually be included in my 3rd trimester must haves (coming soon!) so watch for that.
We have a few doctor appointments coming up, and as I said in the baby update post, we will be finding out Baby's gender in a few weeks! I AM SO EXCITED! It definitely gives me something to look forward to, and also party planning is like therapy to me. It takes my mind off of thinking negative thoughts, it gives me something to focus my energy on and it keeps me happy. ALL GOOD THINGS. All things I need right now. :) I can't wait to find out and to share on here! Eeek!!!
So this isn't the first time I'll be asking, buuuuut. What do you think Baby is? Boy or girl? :)
xo
Read More on Katie Did What