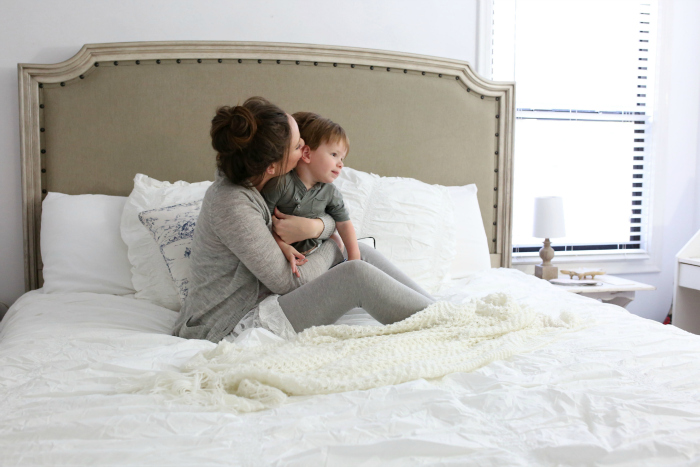 bedding: target // mattress: c/o tuft & needle // bedframe: local furniture store
Update: Here we are: 2 more kids, a new house and 4 years later- and we still LOVE this mattress! We love it so much, we even got a twin sized one for Sam and he sleeps like a dream! Neither has any signs of wear and Sam jumps on his frequently.
Sleep. I love it. I don't really know anyone who doesn't. Sleep is something that, after having a newborn, you never ever take for granted, ever again. With newborn days looming in our very near future, I have been very aware that we are about to lose this much-coveted sleep, and thus have been soaking in these glorious nights of (nearly) uninterrupted sleep like crazy. But you know, the ability to sleep well largely depends on what you are sleeping on, too, now doesn't it? Enter, my new favorite thing in our house: our brand new mattress and bed. And that is what we are talking about today, because I'm just really excited about it, okay?
SO. Tuft & Needle recently sent us a mattress. And in lieu of this, we decided it was time to upgrade our entire bed situation in general. Because, another baby! And also, our old bed was breaking! (It was like 15 years old- it lived a good, long life). So we picked out a new frame (after dayyyys of research- picking a new bed is important stuff, people) and got our new mattress and did I mention we upgraded from a queen to a king? OH MAN. I am never turning back. It is luxurious, guys. LUXURIOUS. The only time we ever slept in a king bed before was in hotels, and so now it feels like we are on a constant vacation when we go to bed at night, which, hey, I'll take it!
And don't get me wrong, I love sharing a bed with Zack, but exchanging elbows and knees in the middle of the night is not my favorite. Plus, with my giant pregnancy pillows, it's nice to have the extra room. It's also not bouncy, so when we're tossing and turning in the night, we're not waking each other up. Again, optimizing our sleeping time is the priority here!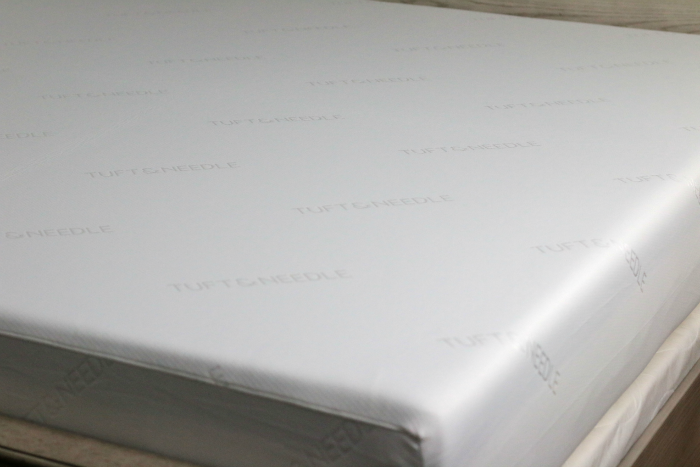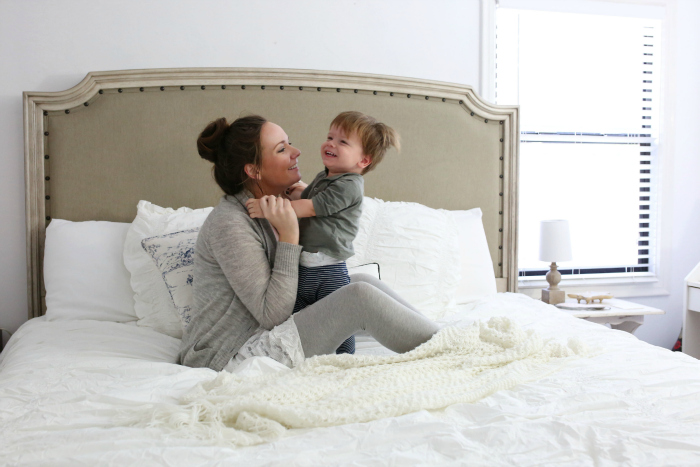 So now about this mattress. We had a regular old mattress before, and it was sagging, a lot. Zack was complaining of back issues, it was creaky and just, well, old. This Tuft & Needle mattress? It's like sleeping on a cloud. It's foam (not memory foam) and feels slightly firm but also super soft at the same time. And it is heavenly. The mattress came all air-tight in a box that did NOT look like it could hold an entire king mattress inside, but we opened it up, unfolded it and slowly but surely the mattress came to life. It was magical, guys. ;)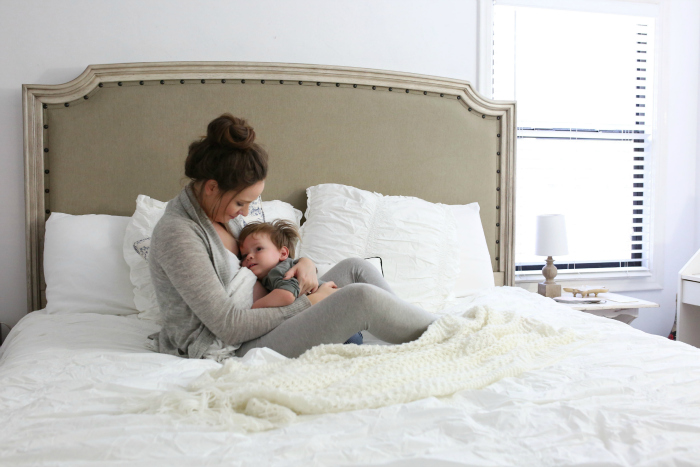 After sleeping on it for a few weeks now, I am happy to report that we LOVE it. They actually give you 100 nights to try it out and if you don't like it, you can easily return it. Although I doubt you'll ever want to go without it once you try it. Oh and there's also a 10-year warranty juuuuust in case something goes wrong that shouldn't.
So if you're in the market for a mattress, I highly recommend Tuft & Needle. It's so comfortable, supportive, great for your back, and is made in the USA of quality materials. All good things.
What size bed do you have?
xo
I was gifted this mattress but all opinions are 100% my own.
Read More on Katie Did What