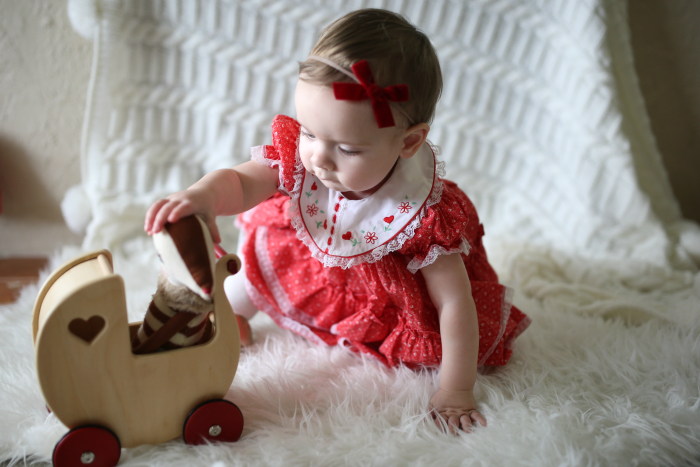 So…. I found this adorable little heart dress that used to be mine when I was a baby (so grateful that my mama was so good about saving the sweetest little things!!! I'm taking notes, Mom!!), and it just so happens to be the perfect size for Sophie right now, soooo… Naturally, I had to have a little Valentine's Day inspired photoshoot for my baby girl. I mean. DO YA BLAME ME?!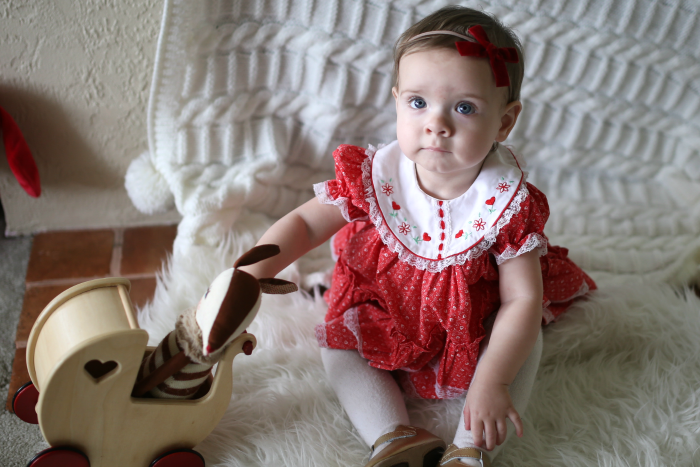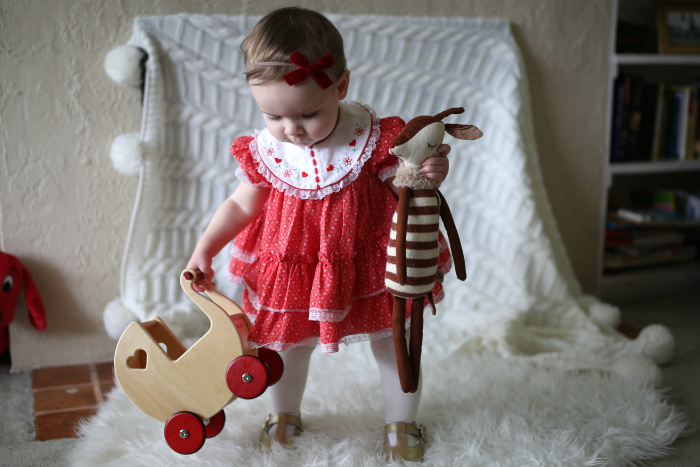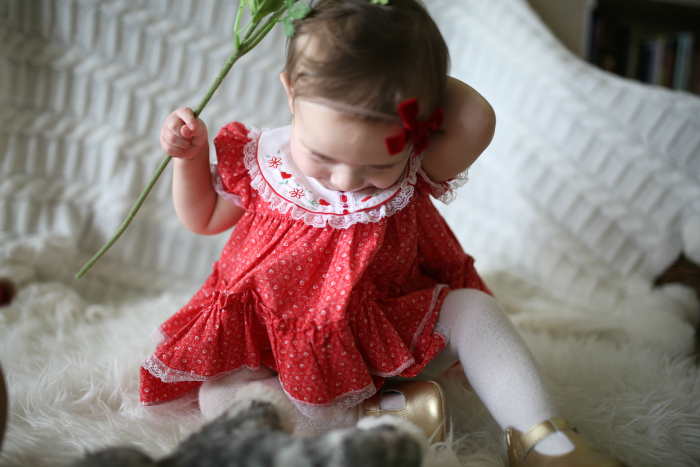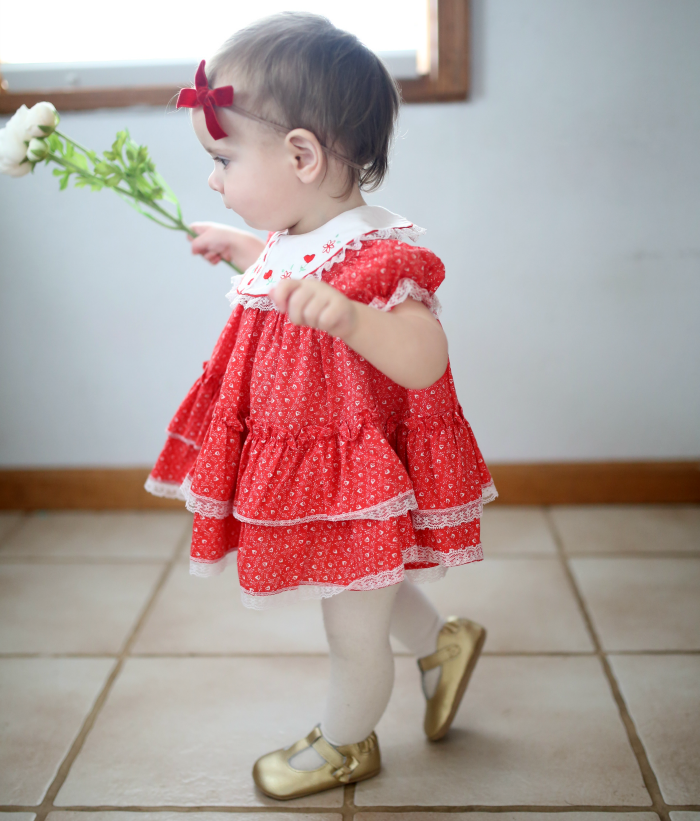 And, by the way, Sophie is the smiliest, sweetest, happiest little girl, but sometimes (usually when I actually style a legit photoshoot for her), she refuses to smile for the camera AT ALL. This was one such day. I remember my mom telling me I was literally the SAME exact way. And all of the photos from when they got pictures done (remember actually going into a studio to get portraits?! Pfffft CRAZY TALK) are of me with the most serious little face and zero smiles. Hilarious.
And for fun, I found a photo of me in this little dress (when I was about 4 months old, I think?)!!!
Okay. One more of Sophie Michelle. And a SMILE! Look at all those teeth! :)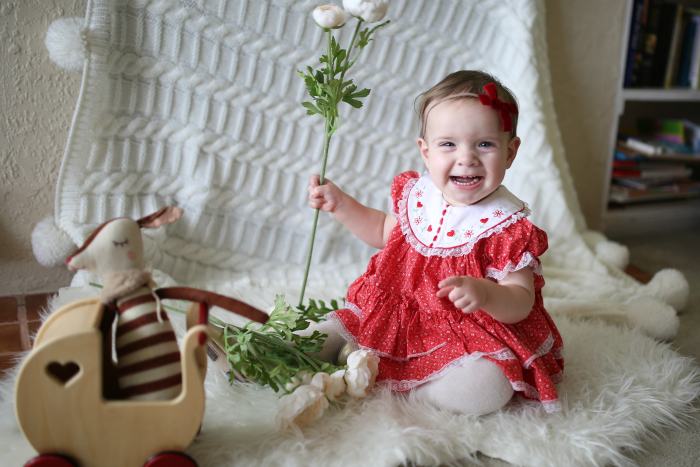 My littlest love. Life is just so much fun with you in it!
xoxo
p.s. her darling shoes are c/o Robeez :) And her bow is from Cammi & Co (in crimson). So so cute!