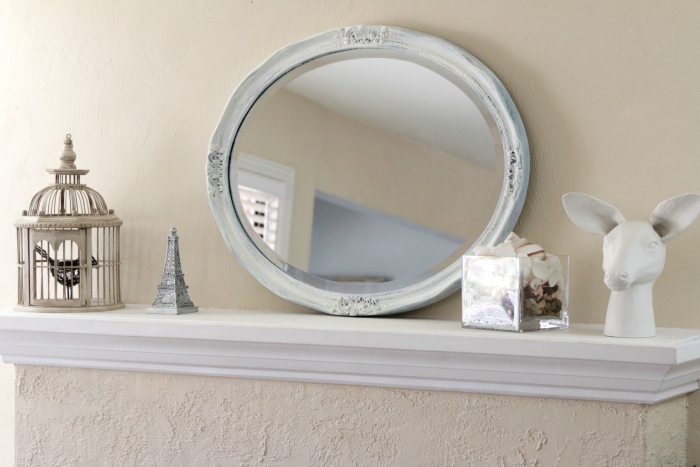 I've been getting into DIY-ing a lot lately (part of my nesting instincts, I'm sure), so a few weeks ago I picked up some chalk paint from Hobby Lobby and have finally been putting it to use. We went garage saling (totally a word) last weekend and Zack spotted this gorgeous mirror (snagged for just $15! Score!) but the problem was that it was black. Thanks to a fresh coat of new paint, I transformed it to look exactly how I want it to. Seriously, I'm kind of amazed at this, guys, and it's definitely a new obsession of mine. Plus, it is sooooo easy! Like, ridiculously! So I definitely have a new outlook on things. Instead of seeing something and instantly thinking, Oh no, this is ugly, I think, hmmmmm can I paint this and make it pretty…? I'm not sure if this is a good thing or a bad thing yet, although I'm thinking it's good because it's a huge money saver!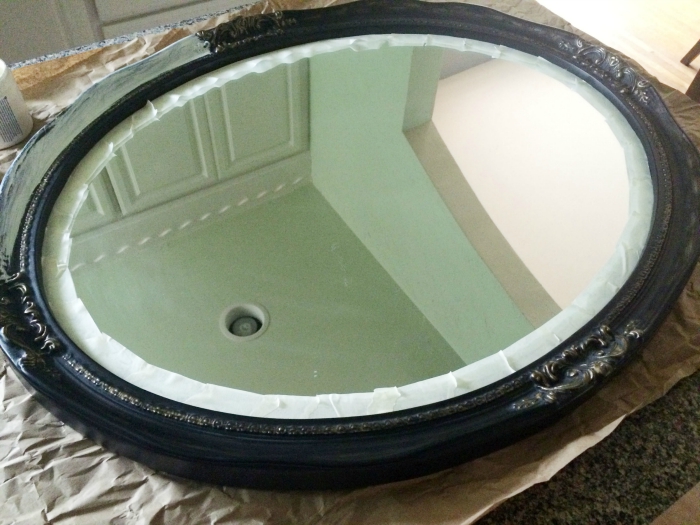 (mirror before)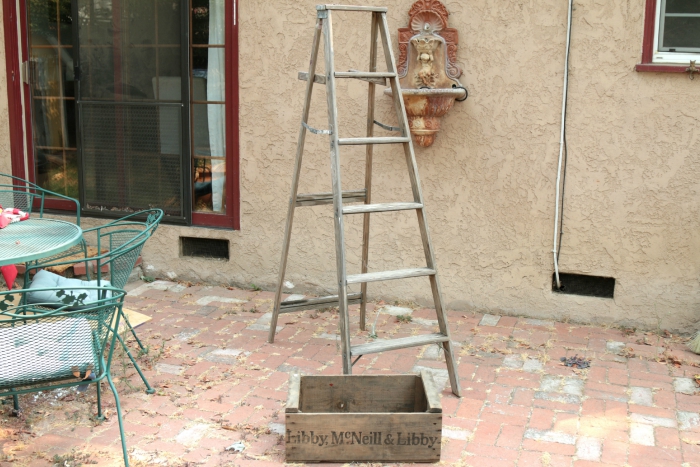 Along the same lines, we went to the antique fair yesterday and found this wooden crate and also this old junky ladder for literally $5. Could not pass it up. I'm really excited to clean it up, sand it down and paint it a pretty chalky blue (the ladder, not the crate)! I think it'll be a cool addition to our living room décor. (Side note: I was a French major in college and thus typed in French a lottttt. I had a Mac, so French accents were really easy to type. Not so with a PC, guys. I literally have to google "french accents" and just cut and paste because ain't nobody got time to memorize all of the accent codes. I miss my Mac for that sole reason, ha!).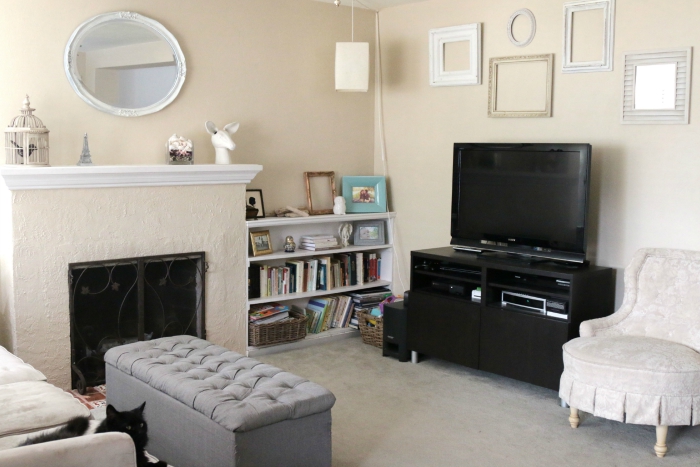 And the final look. The living room is definitely coming together! Now to just need to find a pretty tv stand…
I love chalk paint. Am I a broken record yet? Okay, I'm done. Well, I mean, I'm not done painting, not evennnnn. But you know. That's enough of my jabbering for today. ;)
Have you ever used chalk paint?
How would you describe your aesthetic?
xo