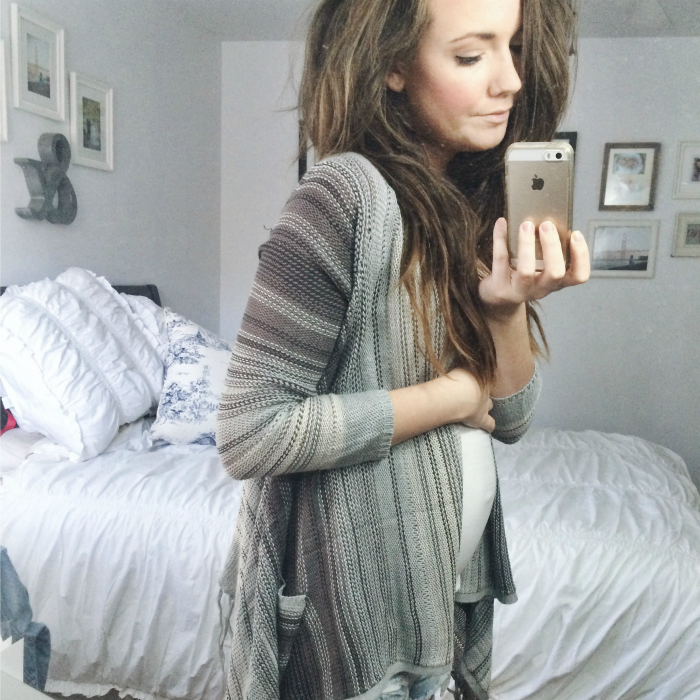 sweater: c/o billabong
We had a follow-up ultrasound yesterday, because at the 20 week assessment, the tech couldn't get a good view of our sweet baby's stomach. I asked for prayers on my Instagram and was so overwhelmed by the amazing response. It definitely set my mind at ease. Unfortunately, even though she did see what she was pretty sure was the stomach, the baby really has to swallow during the ultrasound to get a good view, and I guess that didn't happen so we have to go back again for another follow-up in 4 weeks. Hooray. But we're staying very positive and know that it's all in God's hands. I'm certain this baby is juuuust fine.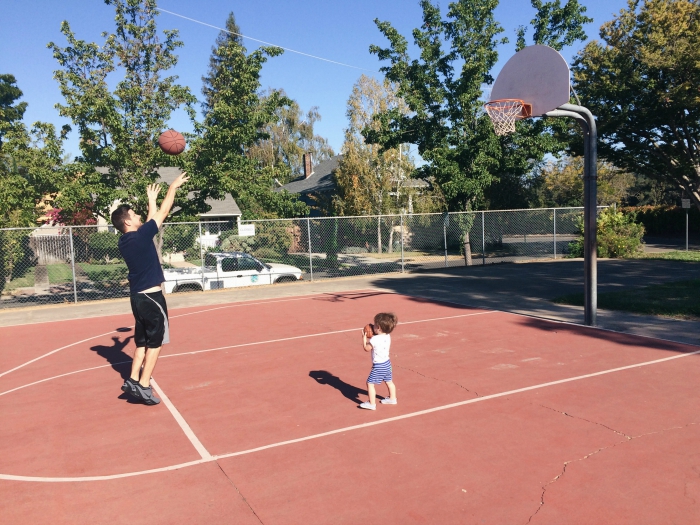 It's in the 100's all this week. Like, yesterday got to 106 and today is supposed to be 109. WHY. I keep seeing people talking about fall this and fall that, posting photos of their pumpkin decor and PSL's and I'm over here SWEATING. It's been so hot this week, that we've made a point to get out the door by 8am so we can do some things outside before it gets too unbearable and we have to haul back in to the A/C for the remainder of the day. It's fun, guys. No but really. We have been having fun!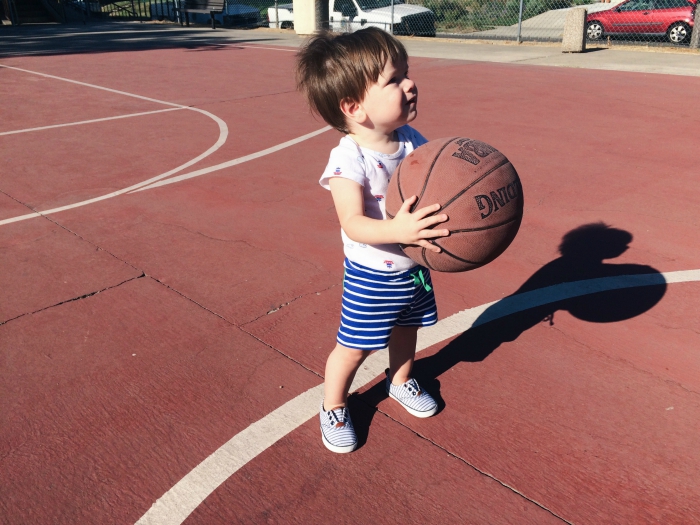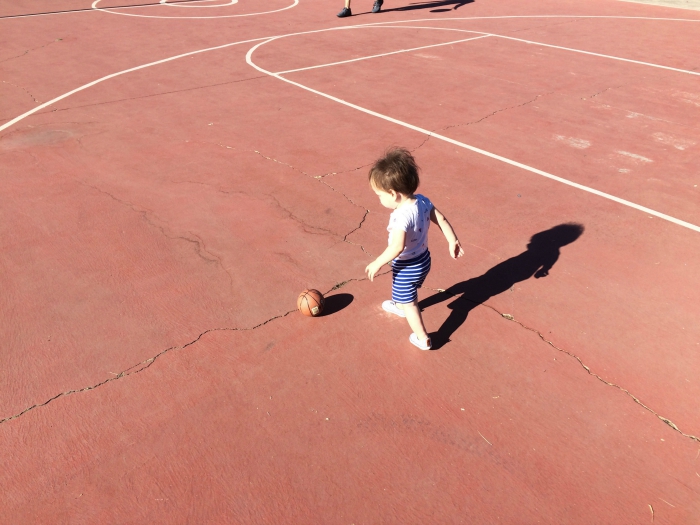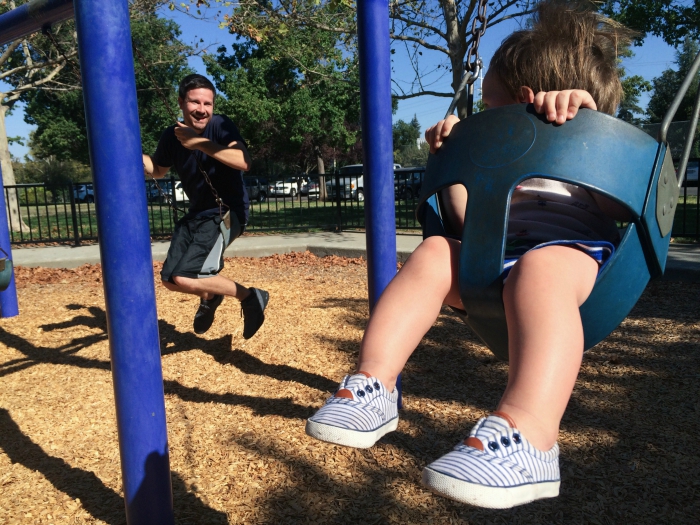 One such early morning, we headed to our neighborhood park for some basketball/ jogging/ playgrounding. Zack was basketball, I was jogging and Sam was playgrounding, in case you didn't catch that. It was SO cute watching my boys play basketball together, oh my gosh. I died. And took a million pictures. And! I got 2 miles in! I switched between jogging and walking, but I'm sore today and not even mad about it! Also, Sam's favorite word is "ball" and so he was having the best time chasing after the balls on the court and also every time he sees a basketball hoop now he says "ball!" so that's pretty cute.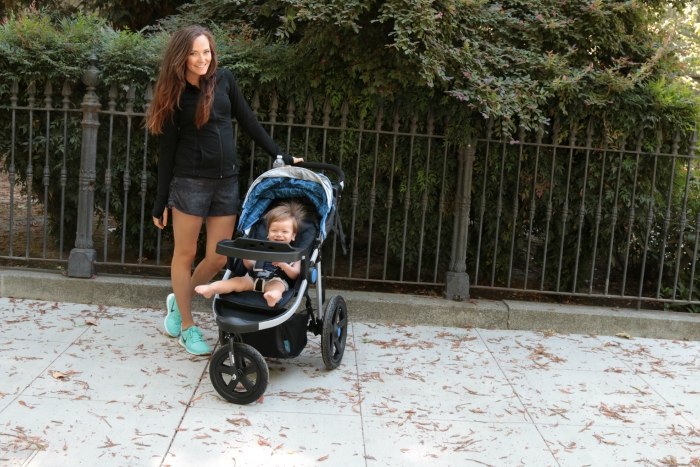 stroller: c/o delta children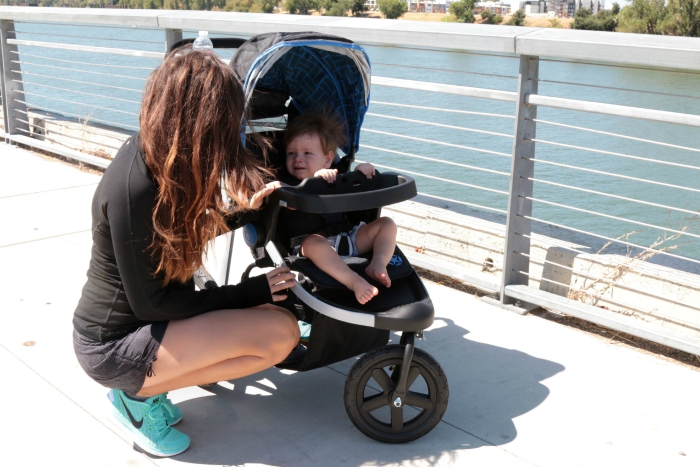 We received this J is for Jeep Brand Adventure All-Terrain Jogging Stroller (I know, mouthful! Ha!) and have been loving it! We finally have a stroller with a cup holder and it is such a game changer, guys. Also the organizer tray is awesome, so I have a place to put my cell phone and keys during a run. Sam seems to be enjoying his wheels, too.
And now it's the weekend! Zack survived his first week of school, and I survived my first week as a SAHM for the year. We have a lot to be thankful for and a lot to celebrate this weekend! And Sunday is the antiques fair in our city, which is only like my favorite thing everrrr so I'm really looking forward to that. Hoping to find some dining room chairs (we sold ours and currently don't have… umm… any haha, it's rough) and also maybe a dresser for the nursery?! Wish us luck!
What are your weekend plans?
How's the weather where you are? Hot or fall-like?
xo