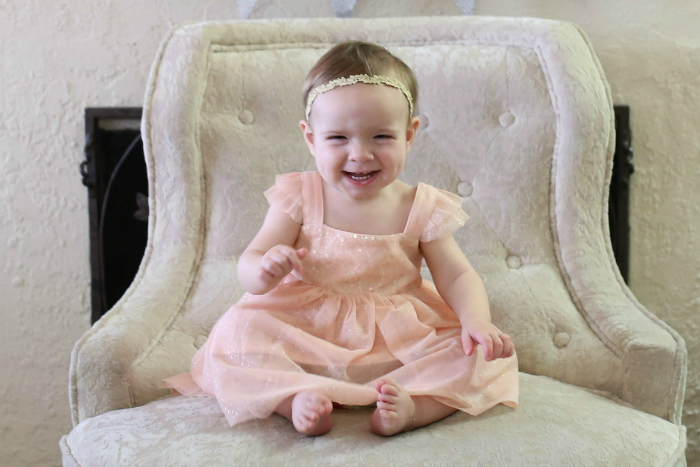 dress c/o children's place
And just like that, my baby girl is ONE! Oh, my heart.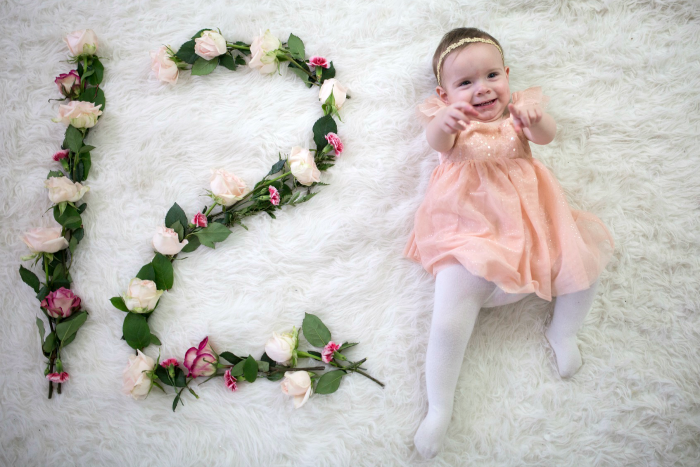 At one year old…
Sophie has the BIGGEST personality! Her brother is much more laid back and mellow, so her big personality and feisty little self is a whole new ball game for us! And we love it!! She loooves to be the center of attention (good thing, because she always is!) and will look at every single person in the room to make sure they are looking at her! ;) She loves to clap, and smiles so big when you clap for her and say "Yay, Sophie!"
She weighs in at 22 pounds and is 30 inches tall! AND she alreay has 14 teeth, including two bottom molars!
She points at EVERYTHING, all while saying "dah!" which means, "Look at that!" or "I want that!" Sometimes she'll just point at you for the longest time, something we like to refer to as her casting a spell on you. Ha!
She waves "hi" and "bye!" with gusto!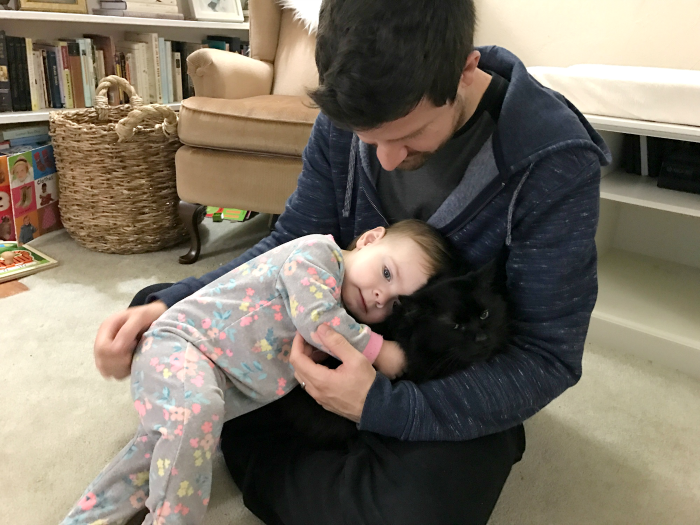 She has an ever-growing vocabulary already! Mama, Dada, Bubbah (brother), baba (bottle), cat, "mom" (meow, which she says when you ask her "what does the cat say?"), duck, dog, moo, hi, banana (usually adding a few syllables, and probably the cutest thing I've ever heard- so, more like "banananana"), ball.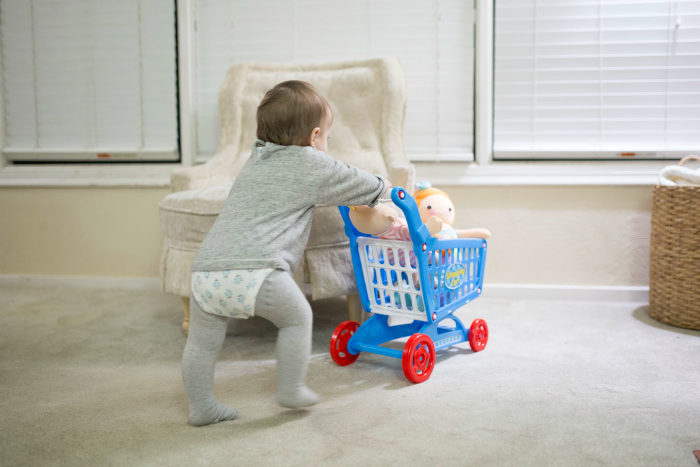 She loves her play kitchen and especially likes to "talk on the phone." She also loves her baby doll and just started to feed her a bottle! SO CUTE. She also loves her stuffed cat (which she carries around with her), her stuffed moose, fake food, her new shopping cart, Joyce Wan books, and any book with a cat in it ("If I Were a Kitty" is her favorite!).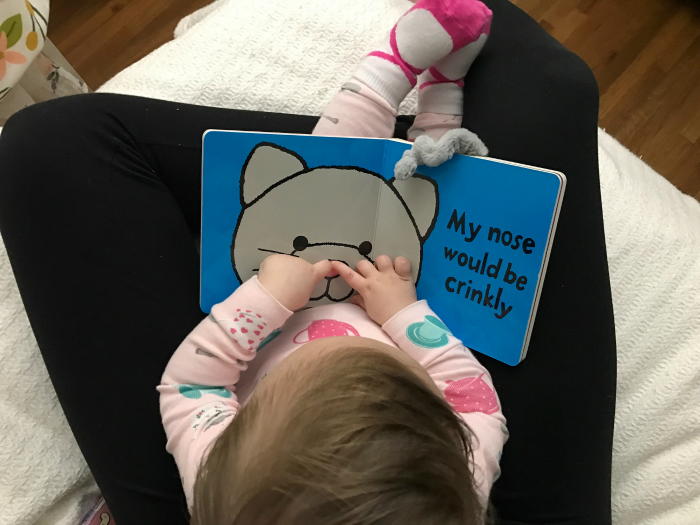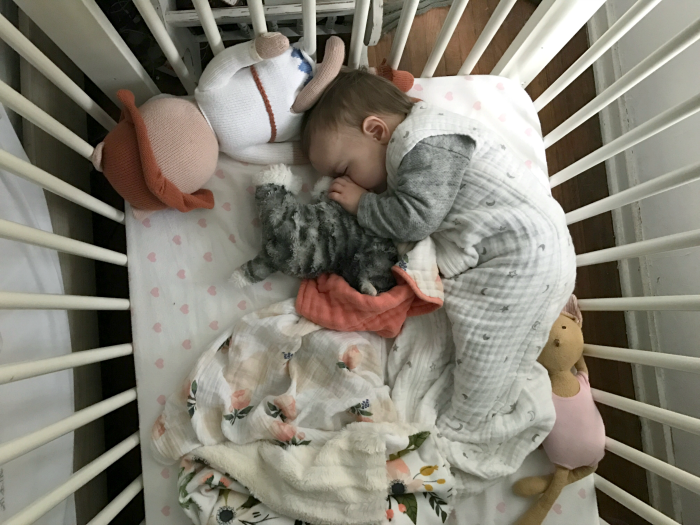 She still sleeps in our room, in her crib next to our bed, and she wakes twice a night to eat. I KNOW. I know. We'll probably start trying to do some sort of sleep training soon…. Probably. Maybe. Gah, I'm torn on this, because she isn't much of a cuddler, so literally the best cuddles I get are those late night feedings… And I don't hate it. At all. So. We'll see… ;)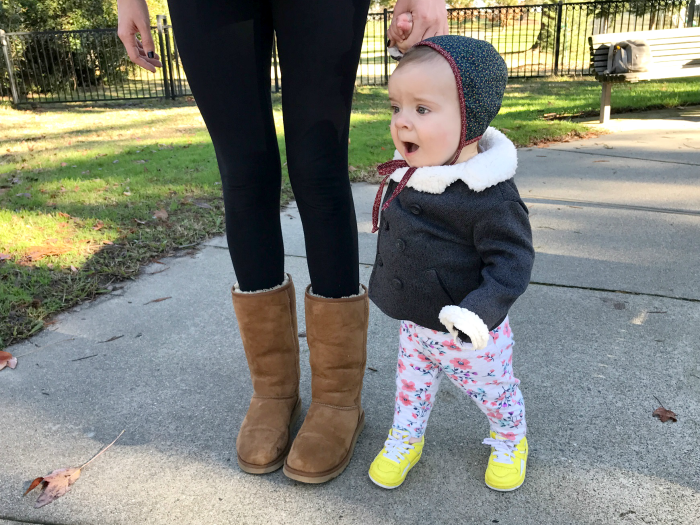 She loves to walk walk walk, everywhere! She and Sam play chase around the couch, with happy little squeals and giggles the whole time. It is the best!! She'll be running in no time, eek!
Sophie Michelle, our little dream! We love you oodles and oodles, darling girl! I'm so excited for what this year has in store for you!
xo
Read More on Katie Did What