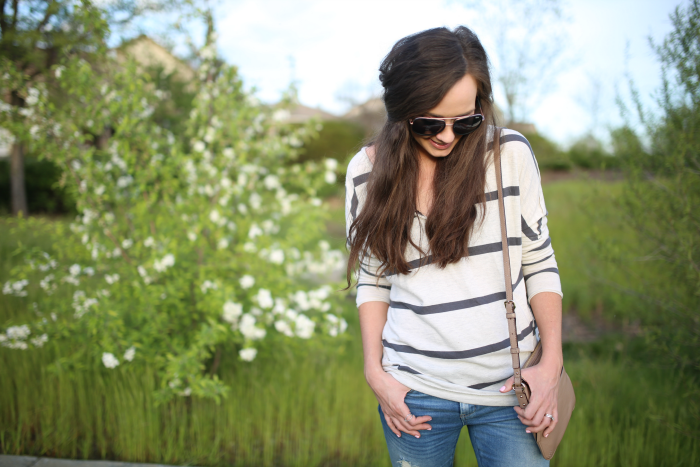 Top || Jeans || Booties || Sunnies || Bag
There's something about Spring that just makes me want to pull out all of my stripes. Am I alone in this? I can't be. Paired with some ripped denim and my trusty ankle booties, and all is right in the world.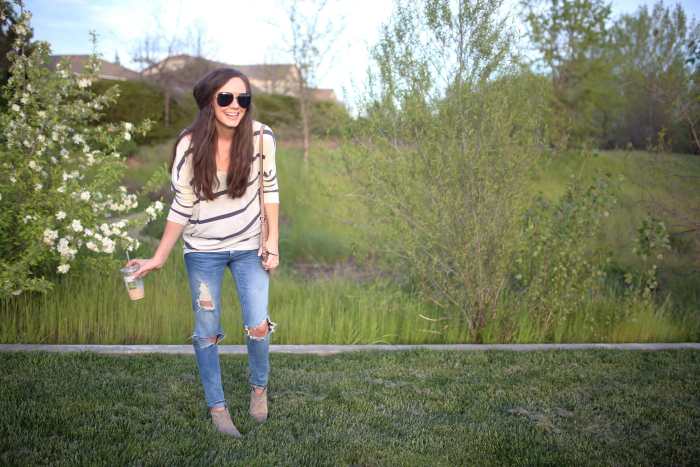 Also, an iced coffee. I have officially switched over from hot coffee to iced coffee, and honestly that just makes me really excited. It's the little things, eh?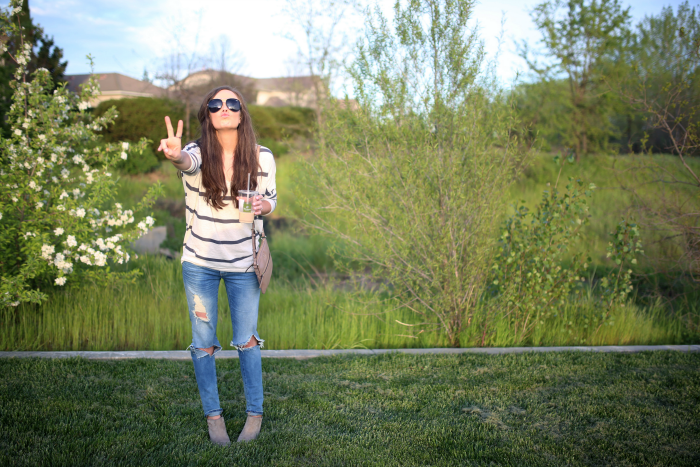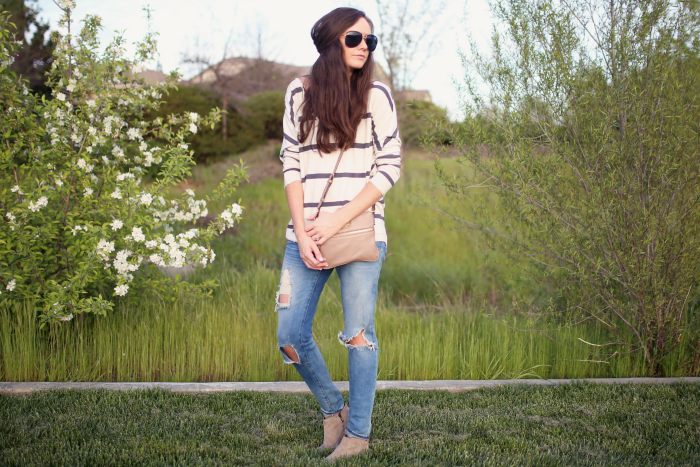 Yep. Stripes and iced coffee. Welcome, Spring. Welcome, indeed.
See all of my top must-have picks for spring here!
xo