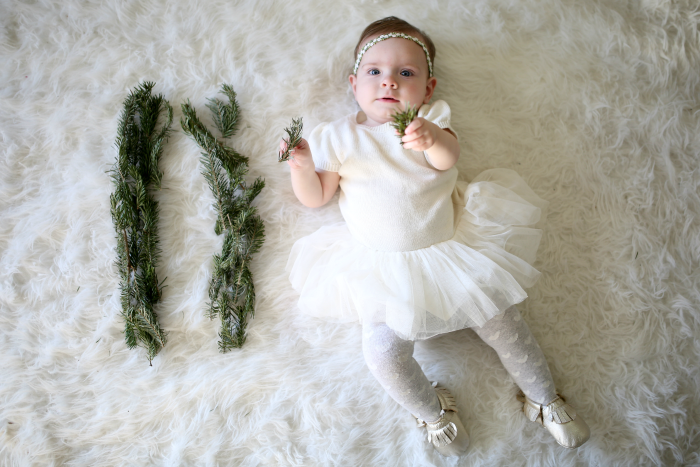 dress | headband | tights: h&m
I cannot believe that my sweet little Sophie is going to be ONE in less than a month! She turned 11 months old on the 14th, and it's just crazy how much time is flying!
p.s. These monthly photos are nearly impossible now. Like, the 12 month photo is going to probably just be the back of her head. Seriously, girl does NOT want to be on her back anymore! She just wants to moooove! And play with the props, of course. So don't be fooled by that photo up top. The majority of them looked more like this:
Thankfully there's just one more of these I have to take! ;)
Sophie at 11 months…
She has started WALKING!!! I mean, very carefully, and only a few steps, but hey. It counts! She is cruising along the furniture, all day long, and now she's added a few steps ALL ON HER OWN in the past few weeks! The most steps she's taken unassisted is 5! Girl just wants to keep up with her brother! :)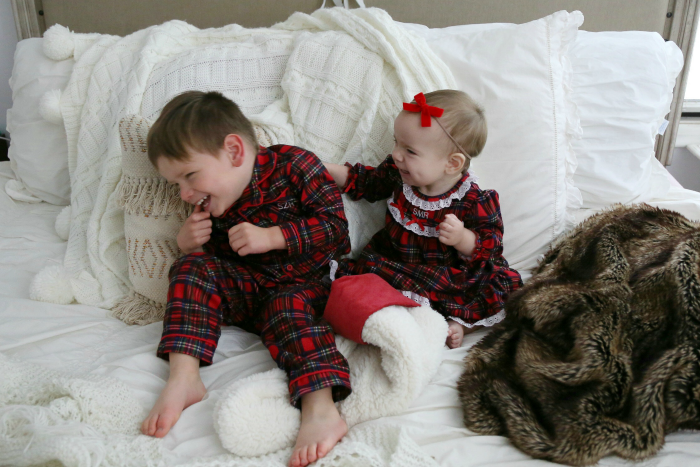 She talks all day long, it's amazing! Mama, dada, Bubba (brother), hi, cat, dog, duck, At Stroller Strides (our mommy workout group in the park), she was saying "Hi, duck!" to the ducks in the pond. It was kind of the cutest thing ever! Such a little smartie!
She LOVES to clap! She'll clap for herself, for others, she knows the word and will start clapping if you just say "clap!" and she also loves to imitate clapping whenever anyone else is! There is a lot of clapping that goes on in this house. ;)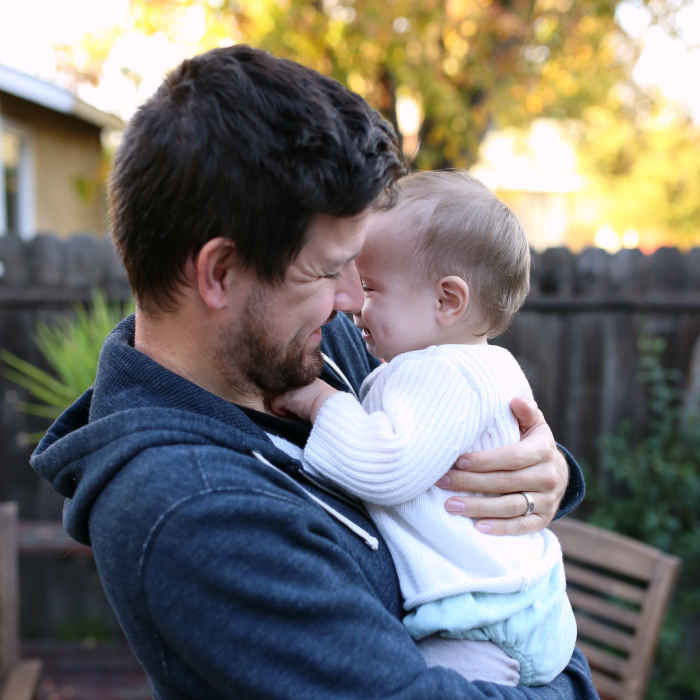 Her separation anxiety is MUCH better! She just needs a little while to warm up to people, and then in no time she owns the room and is happily clapping and being the center of attention. Our little ham!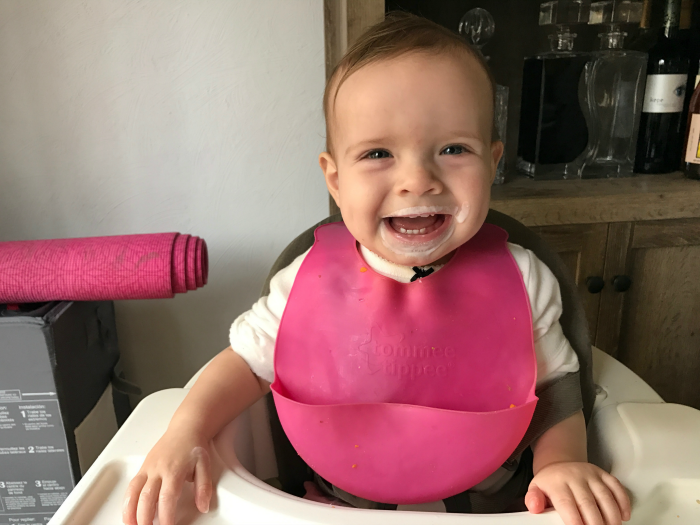 Peek-a-boo is her favorite game! She loves having raspberries blown on her tummy and neck, when Daddy comes in to get her after a nap it's her favorite thing EVER. She gets so excited and squeals, giggles and dances in her crib.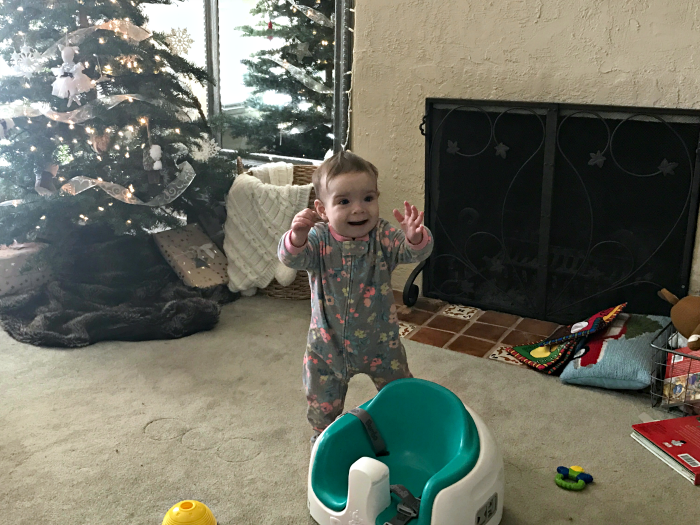 Speaking of dancing, girl's got moves! She is loving Christmas music at the moment, but she'll dance whenever any music comes on!
She waves "hi!" and whenever we say, "No, no, no" (like when she's moving in on an ornament on the tree) she looks back at us and shakes her head "no." Annnnd it's adorable. Like everything she does.
She is a screecher, especially during dinner time. We lovingly refer to her as "Baby Dinosaur."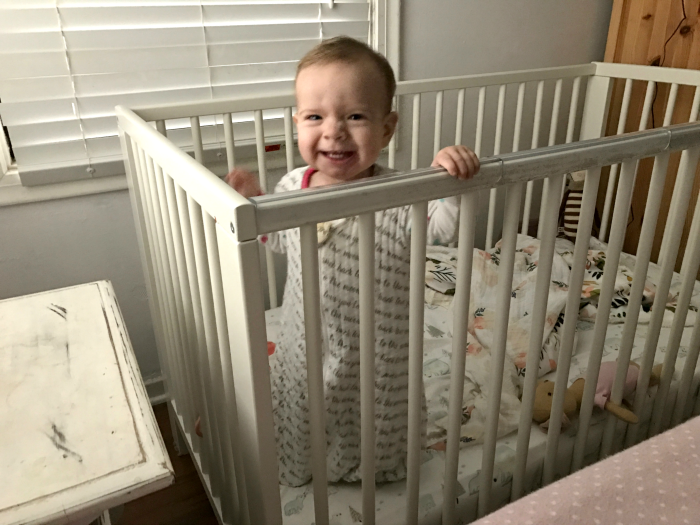 Her rough schedule:
7am: wake up and eat
8am: breakfast
9am: nap
10am: wake and eat
11:30: lunch
1pm: nap
3:30: wake and eat
4:30: snack
5:30: dinner
7pm: bottle and bed
She's still waking a few times a night. We're… working on that. ;) She goes down so perfectly for bedtime and naps, I almost don't mind waking up at night to feed her and put her right back down… But gosh, a full night's sleep is a pretty dreamy thought right now… Some day soon, hopefully!!
She is completely weaned, and it's definitely a bittersweet thing for me. I loved that time, just us two, and it's something I'll cherish forever, but I kind of think we were both ready for it. She just naturally started weaning, as she started eating more solids, and my supply dipped, and now we are officially done with breastfeeding. I miss it, I do, but bottle feeding is just as sweet. :)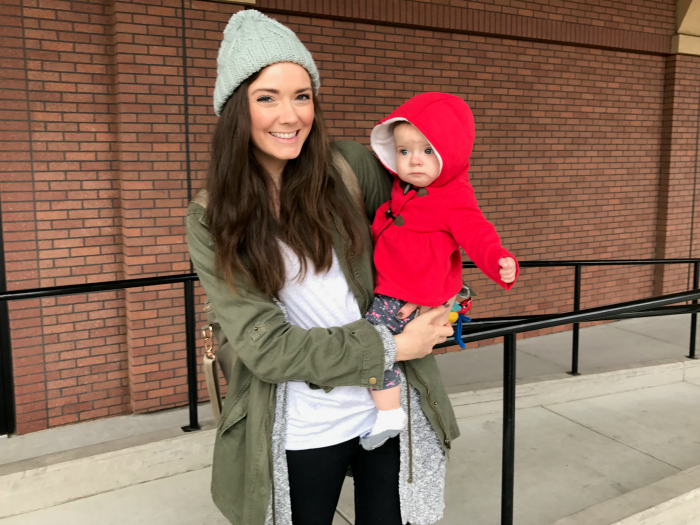 And that's it. Our perfect little girl. Almost one!!! I really can't believe it!
xo
Read More on Katie Did What