So can you even believe that Christmas is only two days away?! THIS IS CRAZY. And I'm kind of sad about it, because this is my absolute favorite time of year, and does it have to almost be over already?! But also, I'm kind of going to be relieved after the craziness is over, because starting tonight, we have a gathering of sorts, with various groups of family members, every single day/night until Wednesday. With two babies.
I'm exhausted just thinking about it. ;)
Oh, and I have to bake cookies today- my little Christmas tradition that I used to do with my mom. So now I make her amazing coconut cranberry chews and think of her. :) Some day Sophie will join me!! It's one of the more special traditions of this season, so I'm looking forward to it.
SO! Some Friday Favorites to get me excited for Christmas and to stop freaking out so much.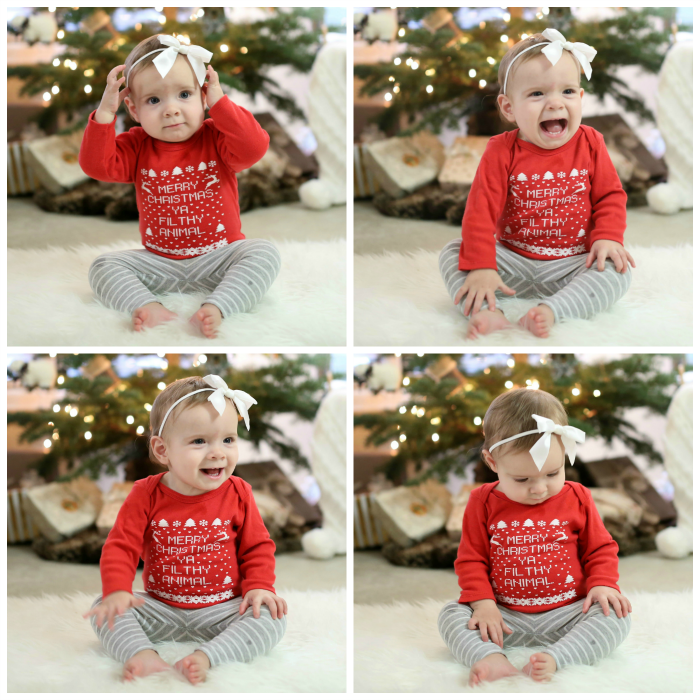 one. || My little first Christmas baby. Love her so much. See the same photoshoot I did with Sam for his first Christmas here! :) Love my little babies!!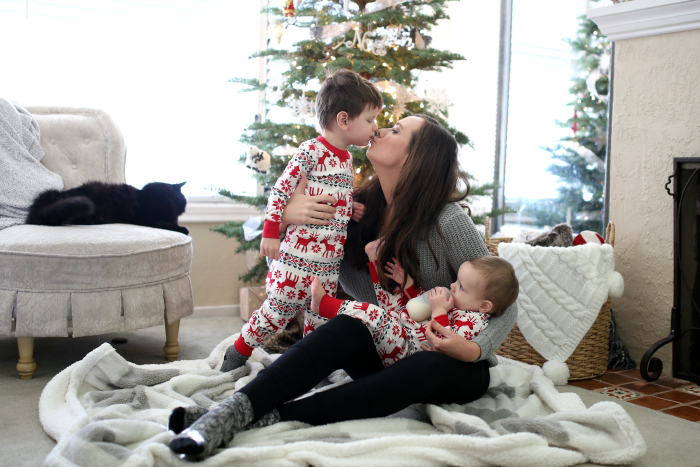 two. || Just getting as much wear as possible out of our Christmas jammies.
Ahh, who am I kidding? We're totally going to wear them all year. They're just too cute. ;)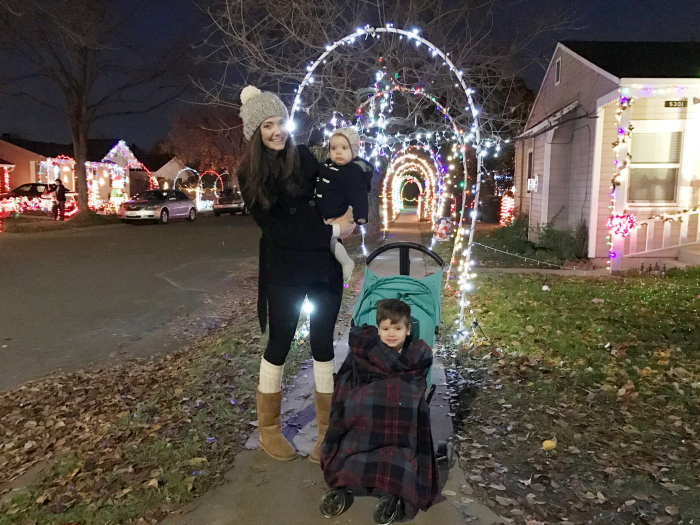 (Just look at that smile on Sam! :)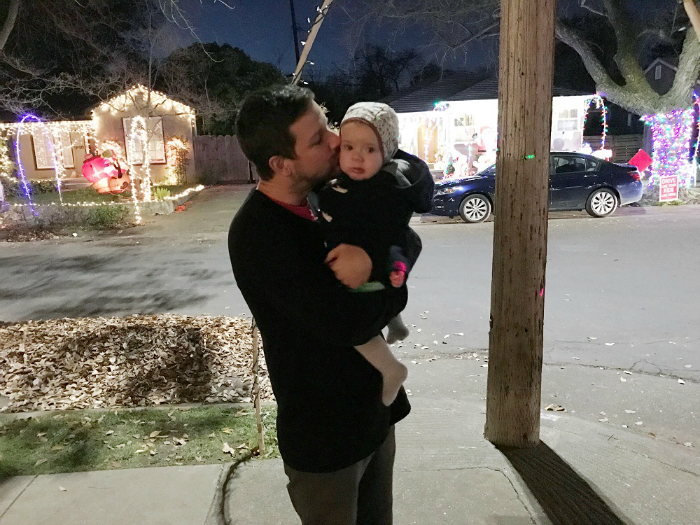 three. || We looked at Christmas lights a few nights ago- a favorite tradition of mine that the kiddos LOVED. Like, I kind of knew they would, but didn't think they'd like it THAT much. It was so magical seeing them looking at all of the Christmas lights! We got out at a particularly festive street by our house and walked around, slowly, taking it all in. It was perfect. I'm never going to forget just how special that was, for all of us! You don't have to do some extravagant thing. It's the little things that truly count. And thank GOD for that, right? Ha. We don't need that kind of pressure!
four. || All of the gifts are bought and wrapped. We've watched all of the major players as far as Christmas movies go (except for It's a Wonderful Life… still need to see that one. You know, so I can cry- it gets me EVERY TIME, that George Bailey…). We're picking up my brother from the airport today. Other brother and sister-in-law drive up today, too. Cookies need to be baked, and then? Let the festivities begin!!!
Be sure to follow along on Instagram and Snapchat (@katiedid_what) this weekend :) I'll be sharing our Christmas fun!
Merry Christmas Eve Eve to you and yours, my darling friends! Enjoy this season. <3 xo
Read More on Katie Did What