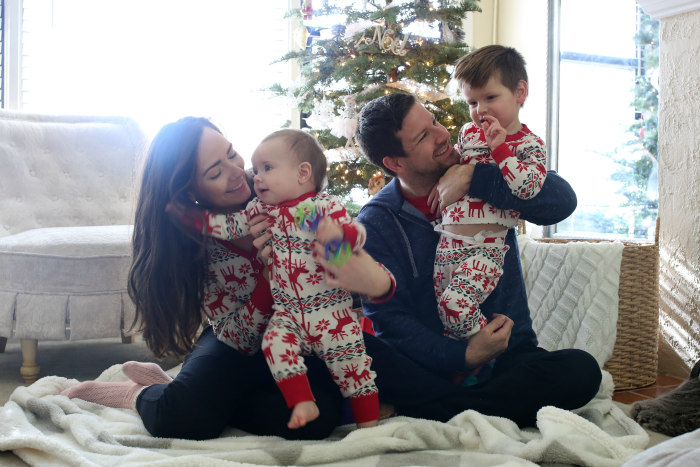 Well, hello friends! I hope your Christmas was lovely! It has been so nice taking a bit of time off to really be present and enjoy time with family this holiday season. It was HECTIC and crazy and we are EXHAUSTED, don't get me wrong, but boy that was a special time. It always is. :) This was Sophie's first Christmas, which made it just that much more special, and honestly, I can't believe it's over! But I'm kind of relieved that it is at the same time. I mean, we had 6 different Christmas celebrations in the past 6 days. Ex-haus-ted.
But we don't have time to really relax and chill because we have a BIG birthday just right around the corner…! EEK!
Anyway. First things first. Photos from our Christmas! Warning: This is a LONG 'un.
Christmas Eve Eve we went to Spaghetti Factory with my dad's family. It's the place where Zack and I both worked (and where we met!), so it holds a special place for us. It was also Sophie's first time there, which was fun! :)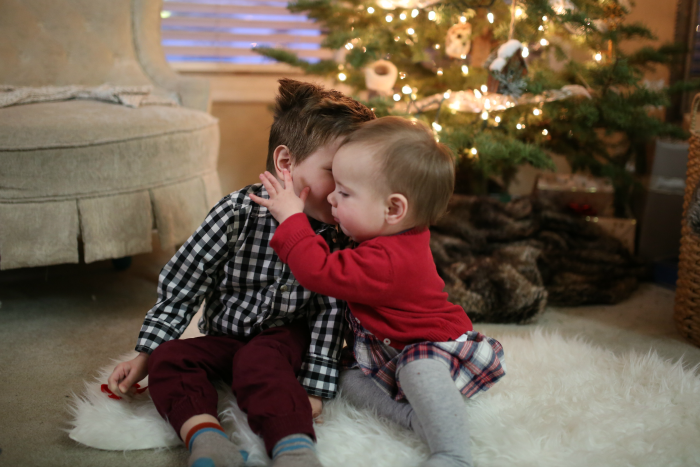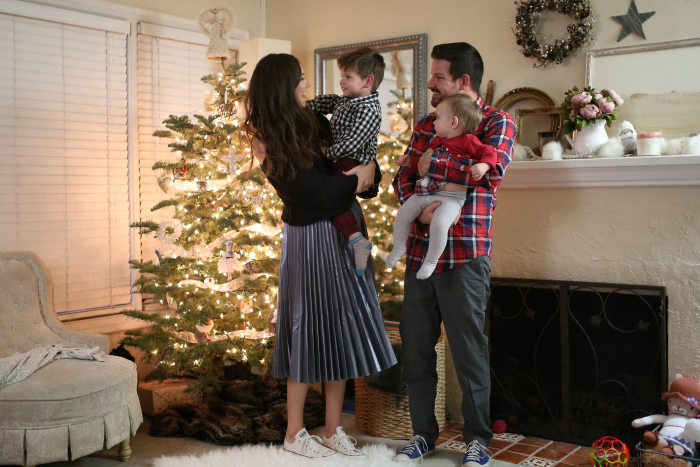 skirt: c/o closet london
Christmas Eve was dinner at my aunt's house. So much fun!!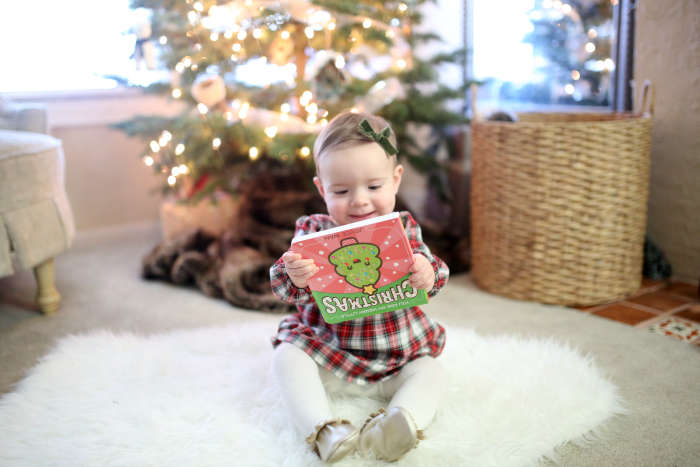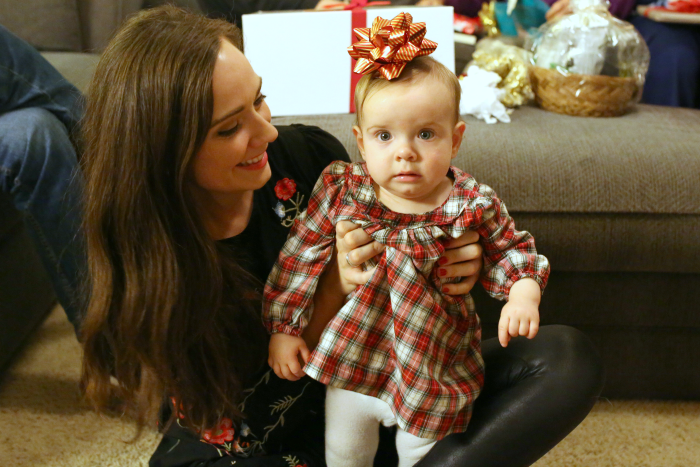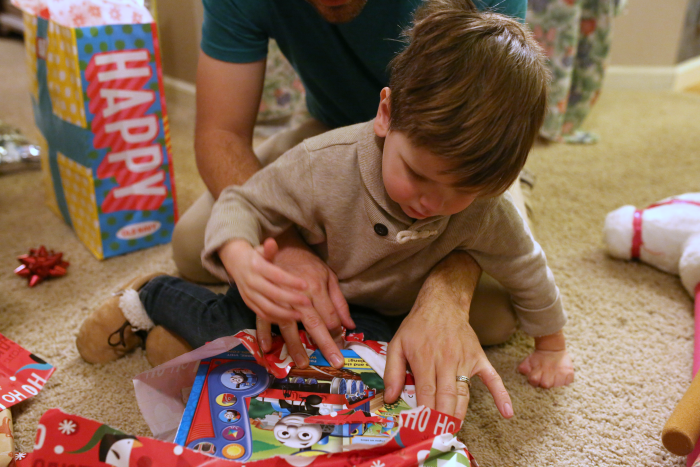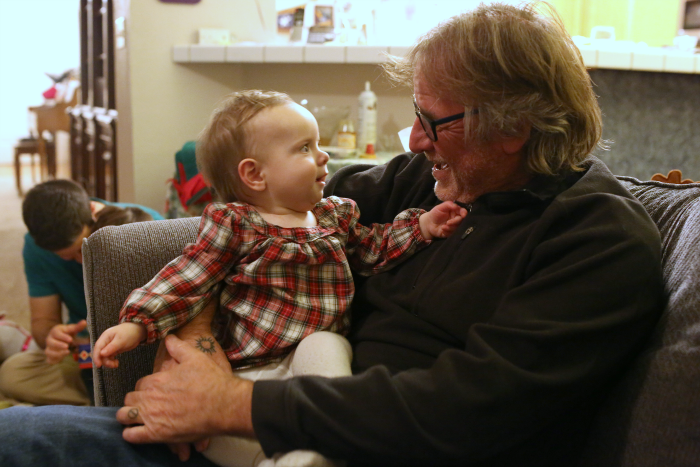 Christmas morning we woke up here and Santa came!!! So it was stockings and then breakfast and presents! There's nothing like Christmas morning…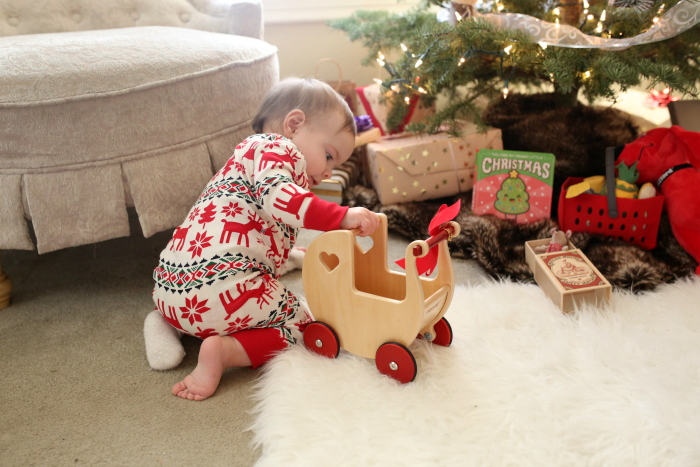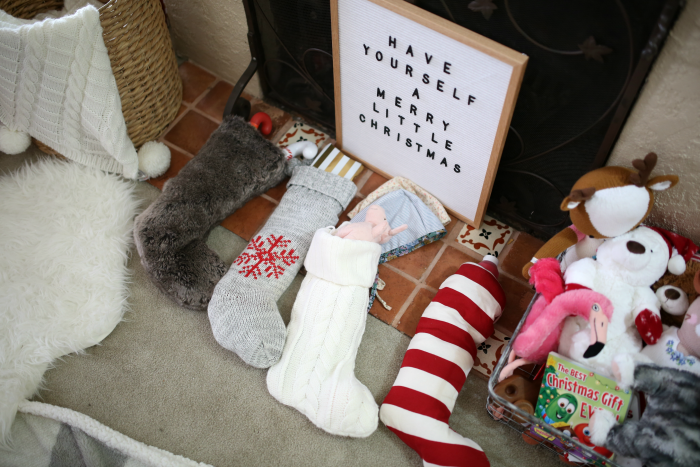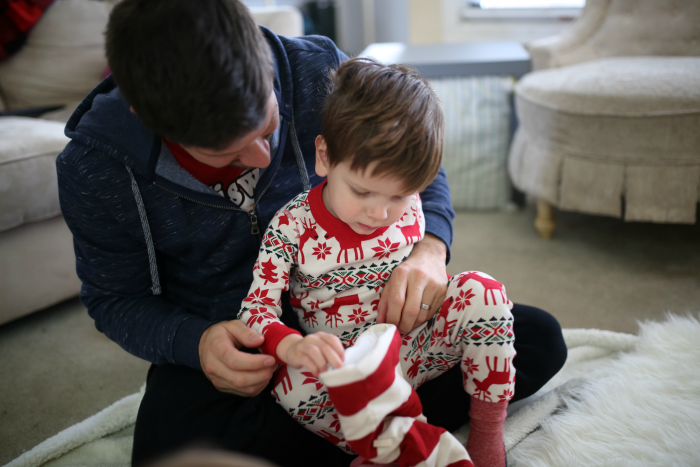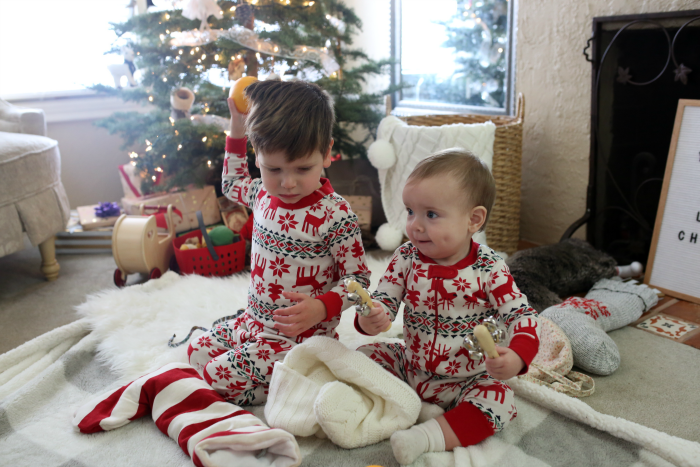 Bows and wrapping will ALWAYS win over the actual toys. Every. Single. Time. ;)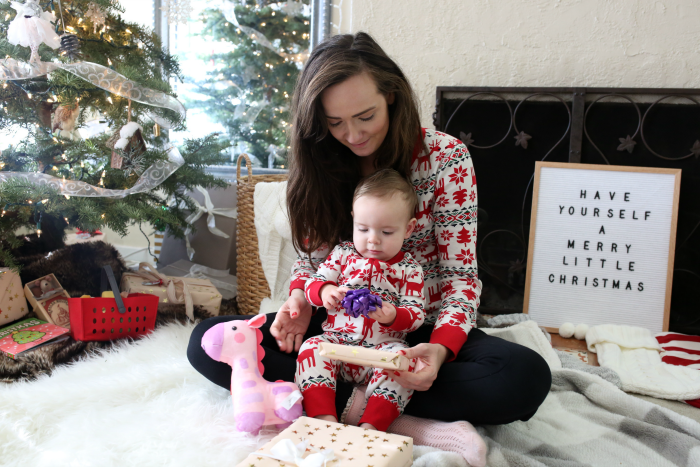 Christmas evening we headed to Zack's parent's house for dinner.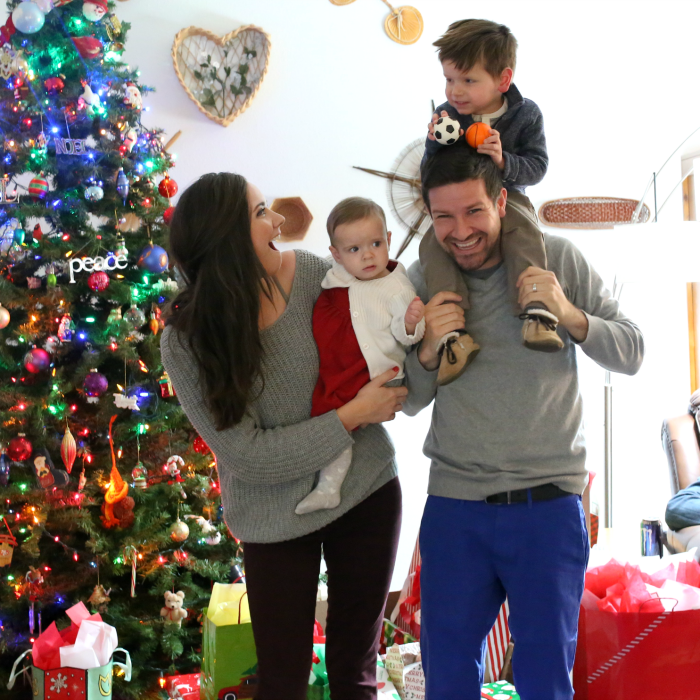 The day after Christmas, we hosted our own dinner with my dad, brothers and sister-in-law. Sam and Sophie loved getting some special time with their grandpa and aunt and uncles! :)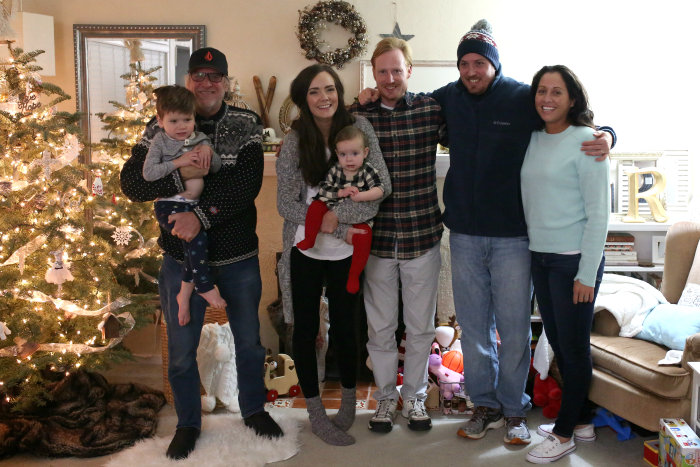 Yesterday was Game Day at my aunt's, where we get together, eat all the leftovers and play games. It's a tradition 5 years strong, and it's one of my favorites! So fun!
Our life in a photo: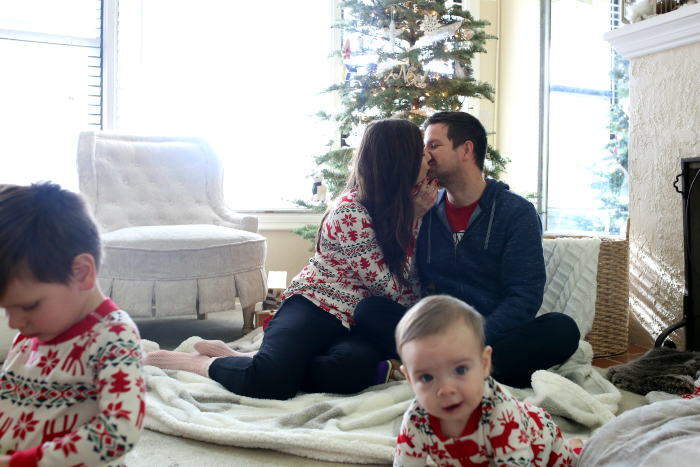 And I love it.
Love love love. Just feeling so very grateful.
xo