This post sponsored by Macy's. All opinions are my own.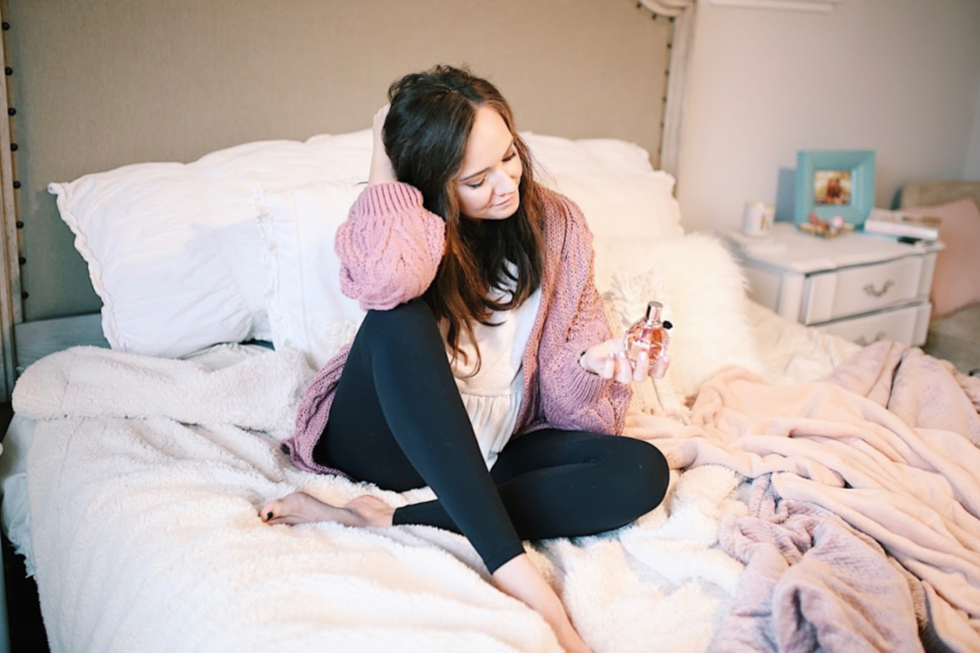 The season of love is upon us, and with that comes showering your significant other (or yourself!) with something special. Whether it be a new handbag, dainty piece of jewelry, some flowers, a love note or a new perfume, it's always nice to feel the love this time of year. :) Something that is always a hit in our house is a new bottle of fragrance to spritz on and make you feel like a million bucks.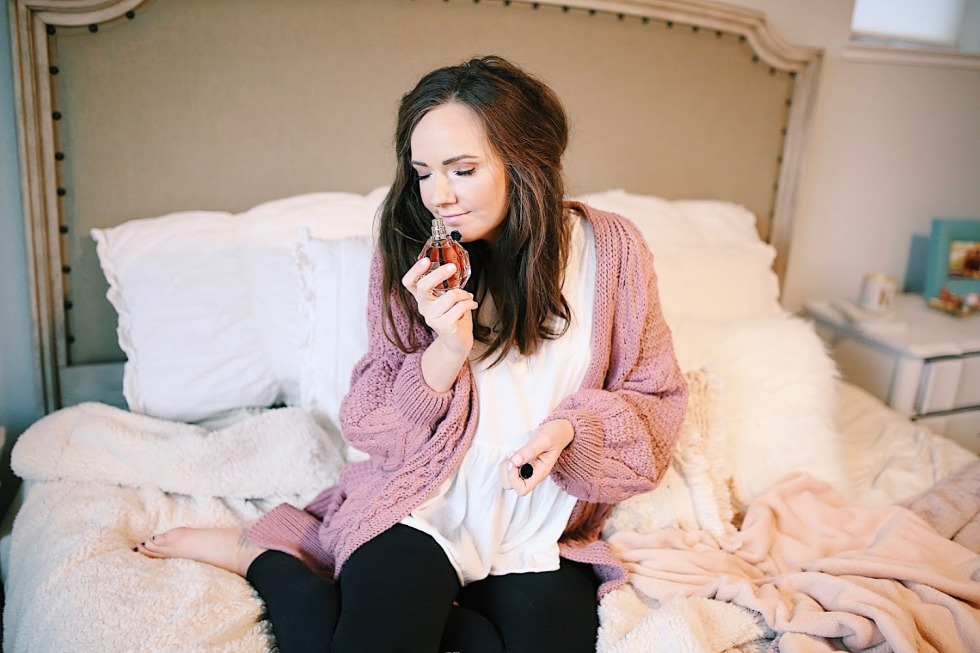 What woman doesn't love a new fragrance?! And even better, one that comes in such a pretty bottle! I love trying new perfumes, and I use them as pretty decor around my bathroom. I think it adds such a feminine touch!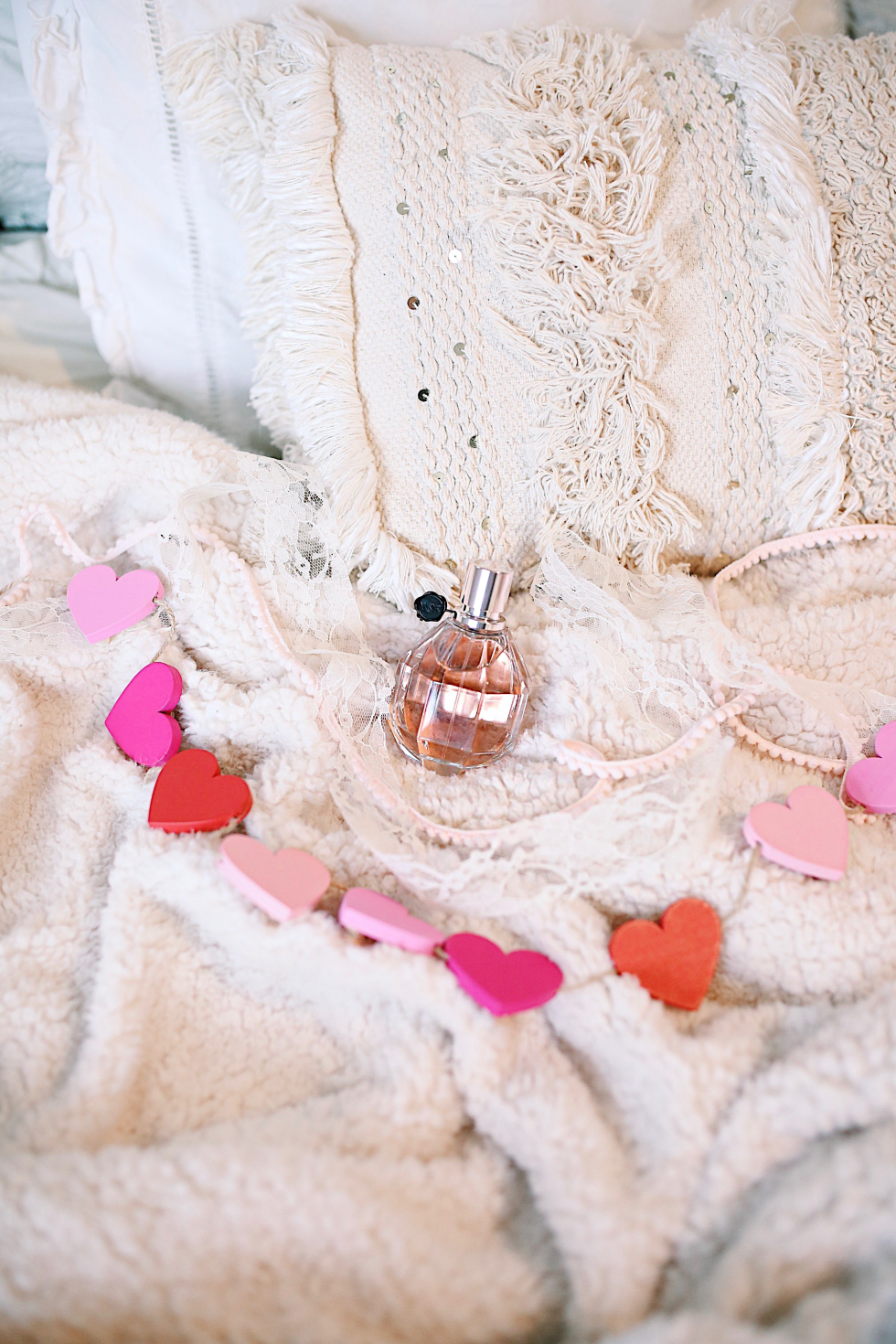 Viktor & Rolf Flowerbomb has quickly become one of my all-time favorite fragrances! With the perfect mix of floral and feminine, but not sicky sweet (as some perfumes can tend to be) it's the loveliest scent to make you smell nice but not overbearing (another thing I can't stand)! The aroma instantly awakens my senses and lifts my mood- something I'm sure anyone would be happy with! ;) One spritz is all I need to last all day long and smell heavenly. This bottle is going to last me FOREVER- such a bonus!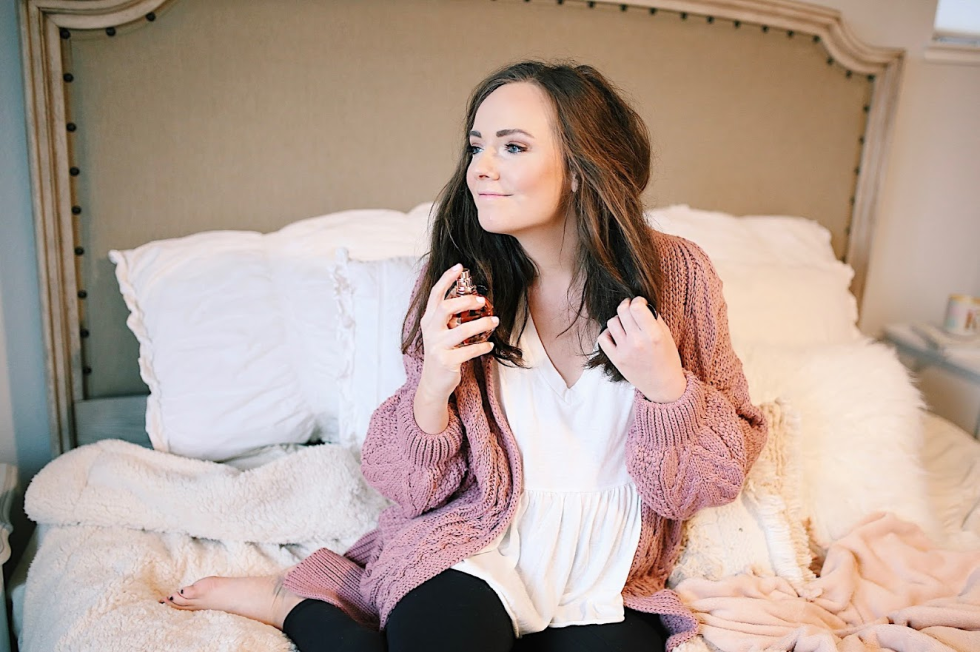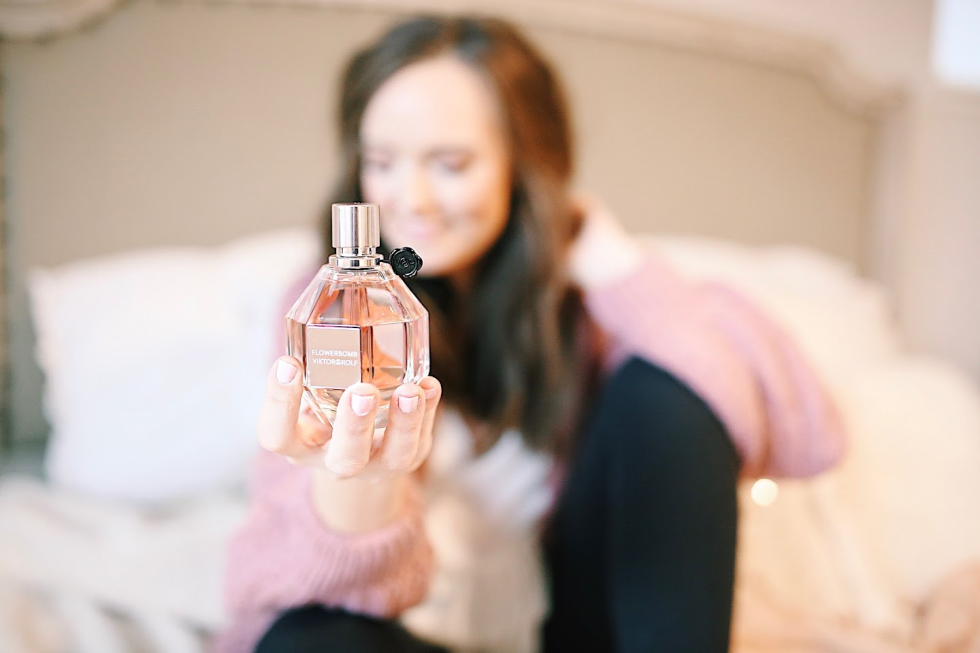 Viktor & Rolf Flowerbomb is available at Macy's. It was such a breeze ordering online, and it arrived so quickly! Macy's has over 250 of the best fragrances! You can even take a fragrance quiz to see which is the best fit for you! Because we all know buying fragrance online can be tricky.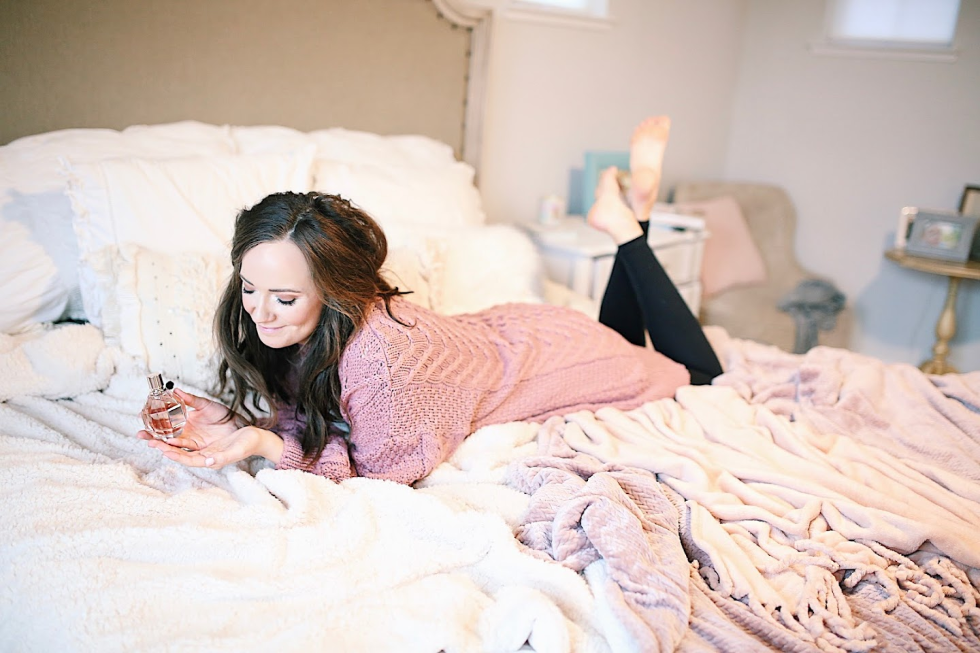 So if you're looking for a can't-miss gift (or if you want to go ahead and send this post to your significant other), this is it! It's guaranteed to make you feel pretty and feminine all year long. And earn some major bonus points in the gift-giving area!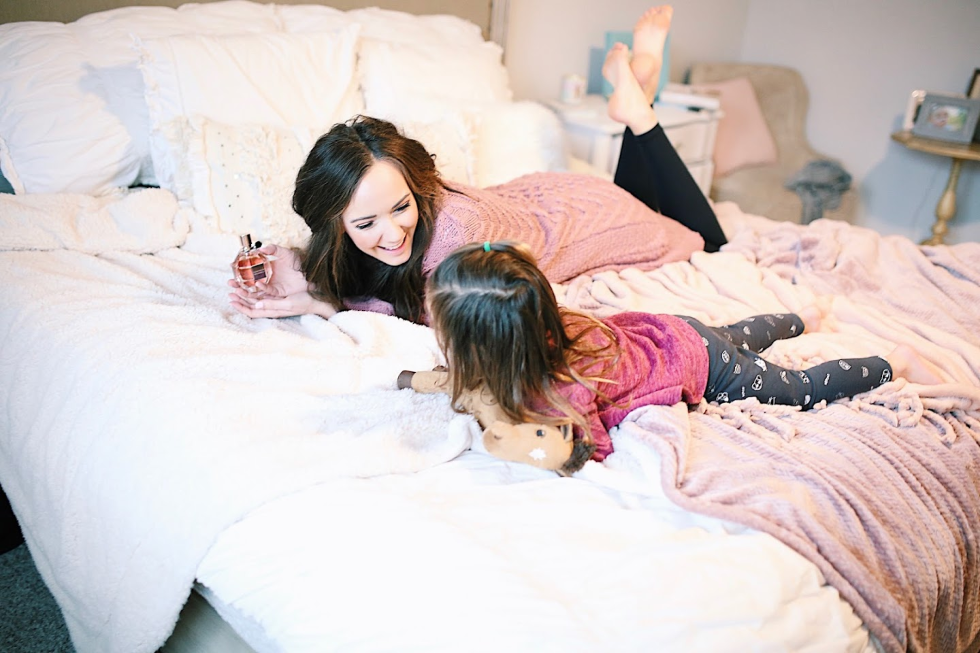 And, not to be left out, little miss got in on the fun too! ;) She couldn't resist that yummy scent!
What perfume is your go-to? Do you love trying new ones, too?
xo
Read More on Katie Did What