one of my bestest friends (from high school!) is tying the knot this weekend,
(circa nye 2010)
and she asked everyone in the wedding to contribute by making little paper cranes to be used as decoration at the ceremony and then the reception. this is something I was having a bit of anxiety about, only because i don't really consider myself to be the craftiest of sorts, especially when it comes to folding intricate creases in paper. cue: the youtube search. gosh, i love youtube. it seriously is a lifesaver. (WHAT did people do before it?!) anyway, i searched "how to make a paper crane" and went at it. here's my first attempt. i've grown pretty fond of the guy.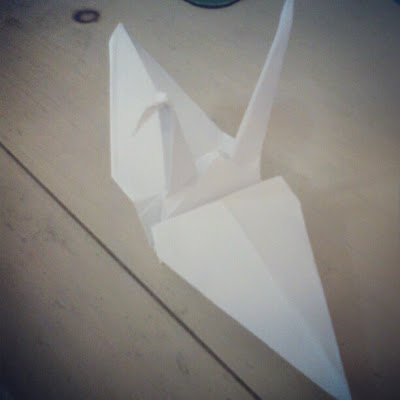 i've already dubbed him mister crane.