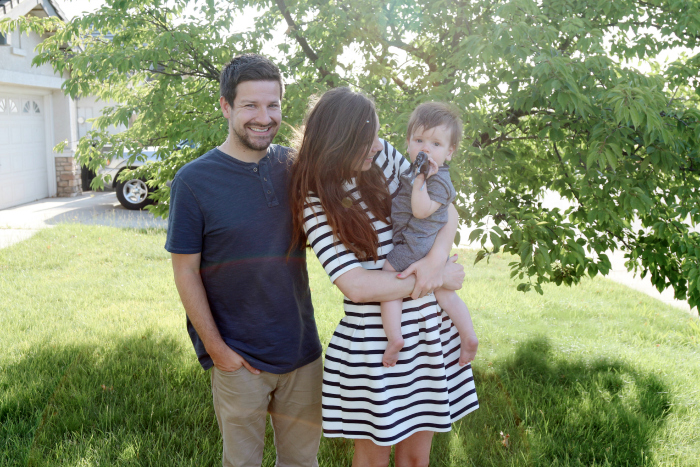 dress: gap (on sale!)
Hey guys! Did you have a good weekend? I sure hope so! As always, I have a lot of pictures and randomness from ours!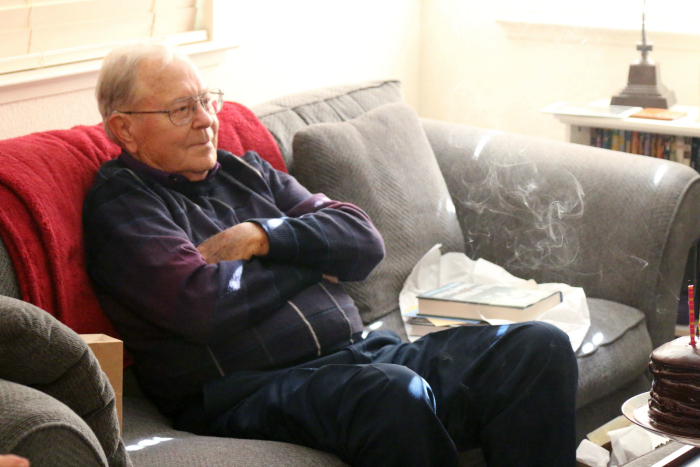 We went to a Preakness Party on Saturday. It's the lesser known brother of the Kentucky Derby, and the second race toward the Triple Crown. My family usually has a Kentucky Derby party, but this year because of schedule conflicts, we had a Preakness Party instead! And it was just as fun! We bet on the horses (most of us chose the winner- American Pharoah, the same horse who won the Derby, meaning if he wins the Belmont (the third race) he will be a Triple Crown winner! Exciting!) and ate lots of good food and had ourselves a party. It was also a birthday party for my grandpa, the cowboy and the reason we have horse parties to begin with. He's 85! How crazy is that?! 59 years ago, he got my mama as his 26th birthday present. :) So sweet.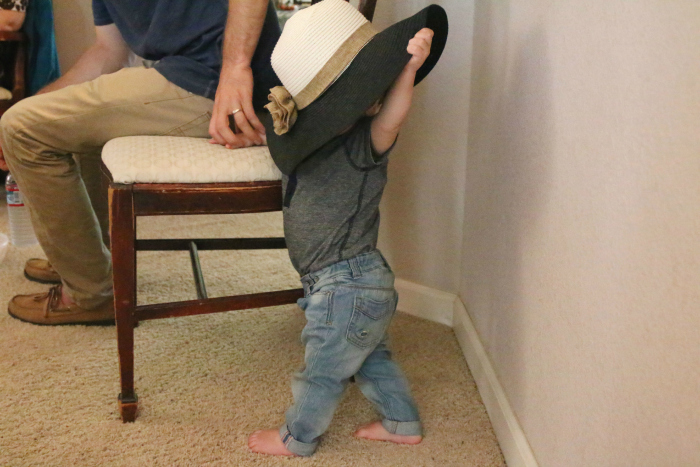 We wore hats, because that's what you do at horse parties, duh. Sam also got a party favor- a horse of course- which he wouldn't let go of all day and night. There was this incredible cake, which is a Preakness tradition. It was 8 layers, with candy pieces inside, annnnnd my aunt made the entire thing! Who thinks she should open up a bake shop?! I mean, you know, in her spare time when she's not recovering hearts as a Pediatric ICU nurse. ;) Seriously, though, THE CAKE. So good.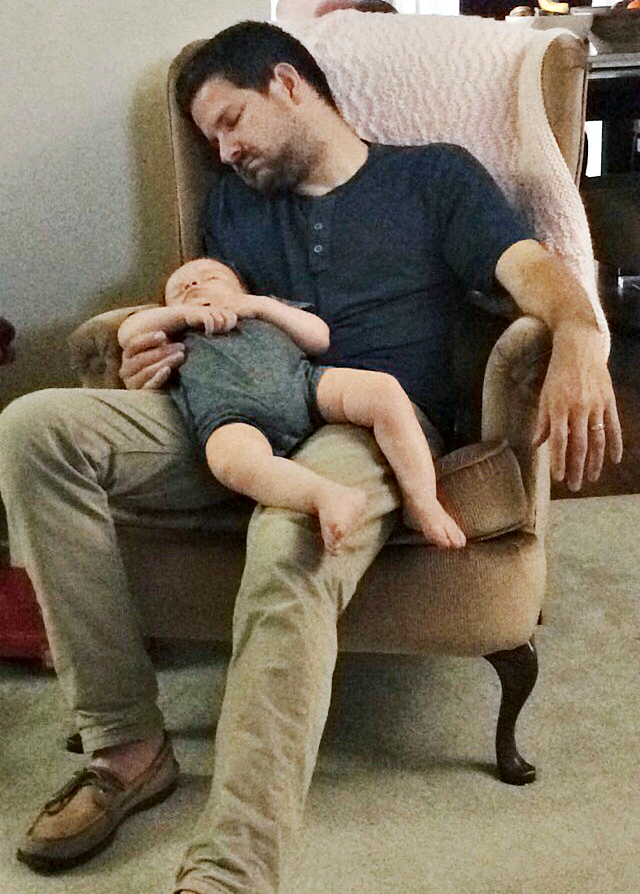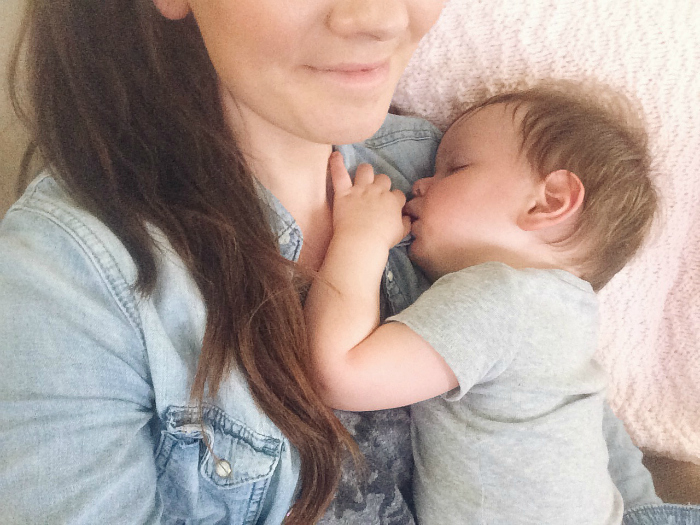 And this happened, for both of us. I guess the weekend wore us all out. And yes, we were in heaven. :)
I have to share this recipe, because it is SO simple but so so good. An egg seasoned with rosemary on toast with avocado. Seriously, try it. And then make one every day this week. That's my plan. ;)
Who else is SO EXCITED for The Bachelorette to return tomorrow night?! I can't believe it's already here! I seriously feel like Farmer Chris just galloped off into the sunset with Whit. But here we are! Although, for the record, I am so not a fan of the whole two Bachelorette thing. And if Kaitlyn doesn't get it, it'll be a difficult season to watch… Buuuuuut, either way, you know what this means: Man Quotes are returning!! The first of which will be up tomorrow!
Will you be watching The Bachelorette?
Did you watch the Preakness?
xo