so i went to my eye doctor's on wednesday because my left eye had been really red and was hurting lately, and i finally decided it was probably a good idea to see the doc and make sure it wasn't too serious. smart decision on my part! ends up i have a small cut on my eye (sounds way worse than it actually feels, i assure you!) and i was putting my contacts in, which wasn't allowing it to heal, and was instead exacerbating it. million dollar word there! so i get to put drops in and not wear my contacts for a whole week! meaning i have to wear my glasses! which i usually avoid like the plague, in public at least. oy vey. husband says i look cute in them. god bless him.

here's some things currently making me happy: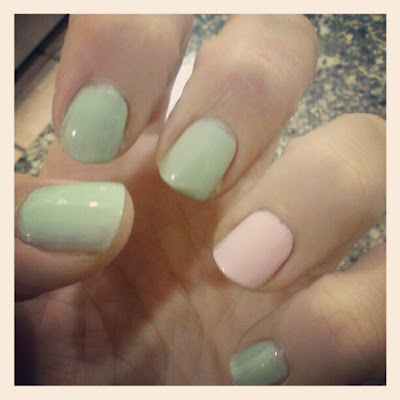 ice cream colored nails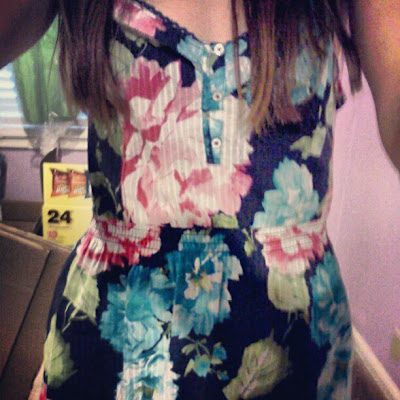 flowery summery dress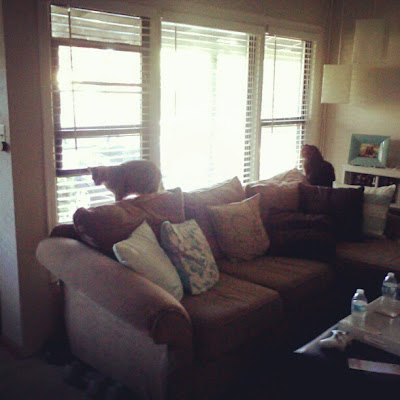 fluffies in the morning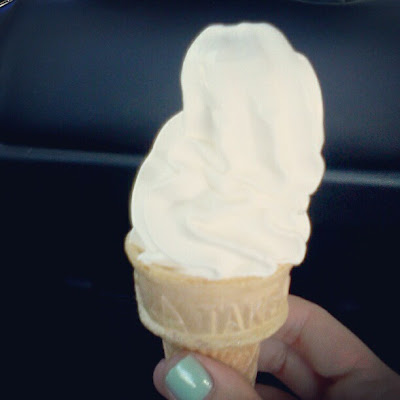 getting a frozen yogurt cone after lunch with the parents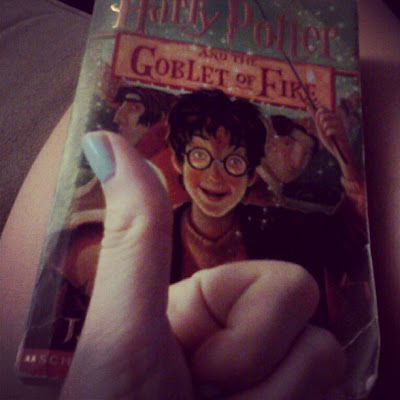 i finished hp 4! and in record time. just took about a week! oh, 'arry pottah. how i love thee. and you know what else is great? last night, right when i finished reading the book, husband downloaded the movie so we could watch it right then! gosh, isn't instant gratification the best?!
Follow me on Instagram! katiehaakens :)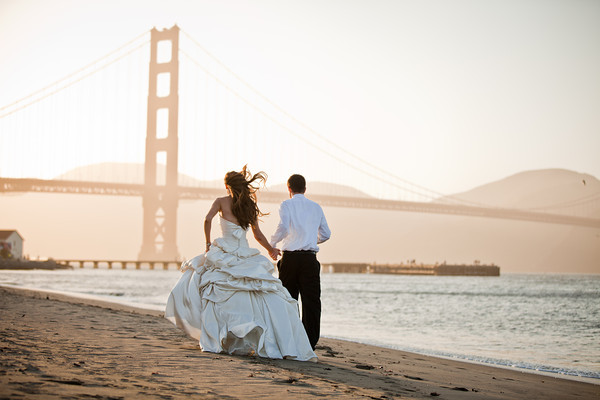 this picture is currently my desktop background. makes me all dreamy and happy.
tell me: what's making you happy right now?