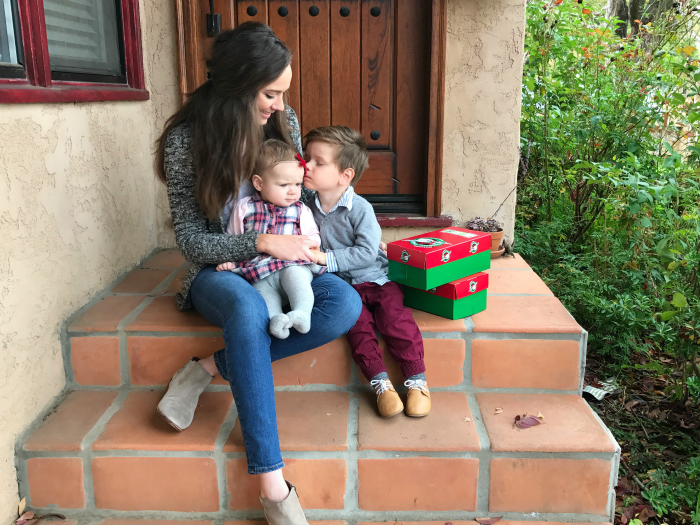 This season is all about giving, and the older I get, the more evident that becomes. One of my favorite traditions is filling a shoebox of goodies for children in need, around the world, via Operation Christmas Child. My church provides the boxes and we just fill them and drop them off! This year was special, because we filled two boxes- one for Sam and one for Sophie. I'm excited as they get older for them to be more involved in it and to teach them the importance of giving with a joyful heart full of love. That is, after all, what this is all about.
In the meantime, I'll gladly accept Sam giving Sophie kisses. That's pretty darn great, too. :)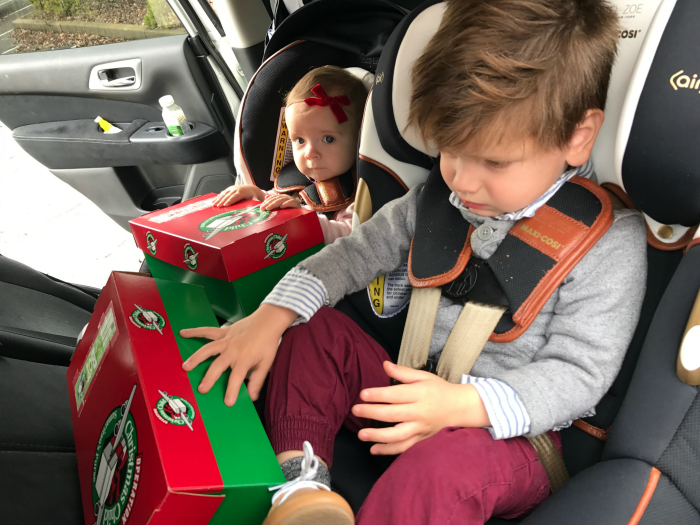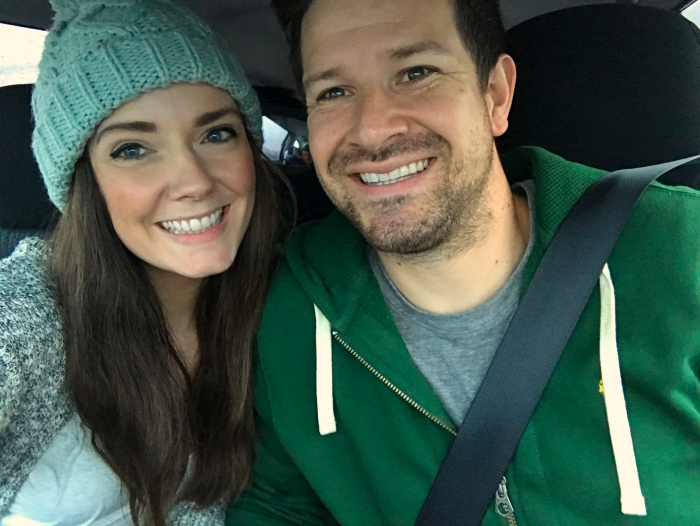 This weekend was a good one!! Just what we needed, let me tell you! We dropped Sam off with his grandparents for a few hours on Friday so we could do some shopping. We hit up Home Goods, and can I just say, I LOVE my little man, but it is niiiice to just have a baby for a bit. ;) It's definitely much easier running errands and shopping with just a baby, as opposed to a baby and a toddler. Sophie got to feel like an only child for a bit, and Sam spent some quality time with his grandparents, which is always a good thing! I think everybody won there.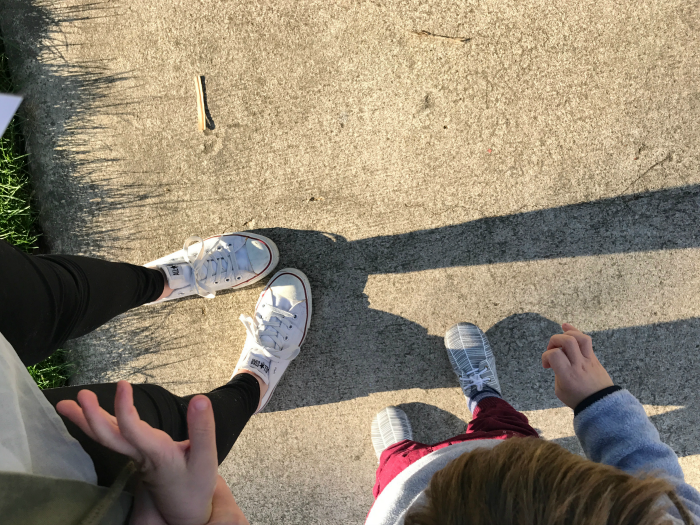 Speaking of quality time, Sam and I had a little "Mommy/Sam" date last week, which was so needed! One of the best pieces of advice that I got when I was pregnant with Sophie, about having two kids, was to make time to spend one-on-one with each of them. To make that a priority. And it is SO TRUE. Spending some quality one-on-one time with each child, where they get all of the attention and get all of you- oh, it's special. So if you are a new mom of two (or more!) or about to be one, that's my advice to you. Spend time with your kids, individually. It's good for you and it's good for them- it fills up everybody's love tank. :)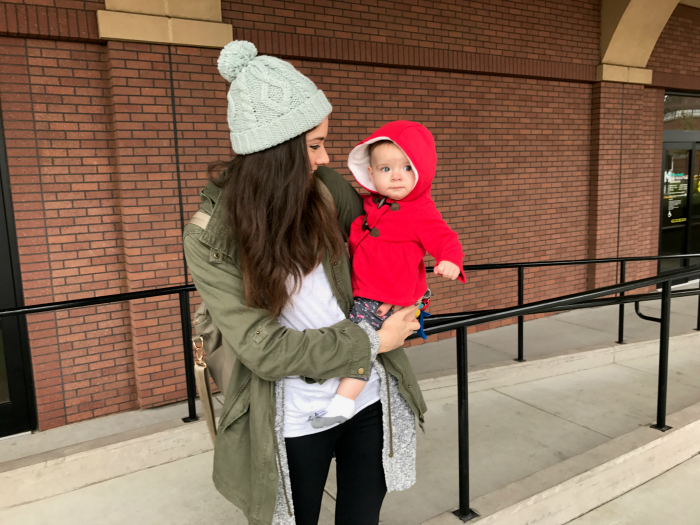 h&m beanie (similar here and here) | motherhood jacket (similar) | leggings (50% off!) | sophie's outfit
The babies got their flu shots this weekend, too, and they were both so brave!! Sophie didn't even cry, at ALL. Like, what?! Who is this girl?? Tough cookie. It helps that she's got those scrumptious thighs, though. Couldn't feel a thing. ;)
Alright, it's Monday!! Thanksgiving week! I can't even believe it! This week I'll be sharing my first gift guide and be sure to check out the blog on Friday, as I'll be sharing the BEST Black Friday deals along with my picks! Have a good one, friends!
xo
Read More on Katie Did What