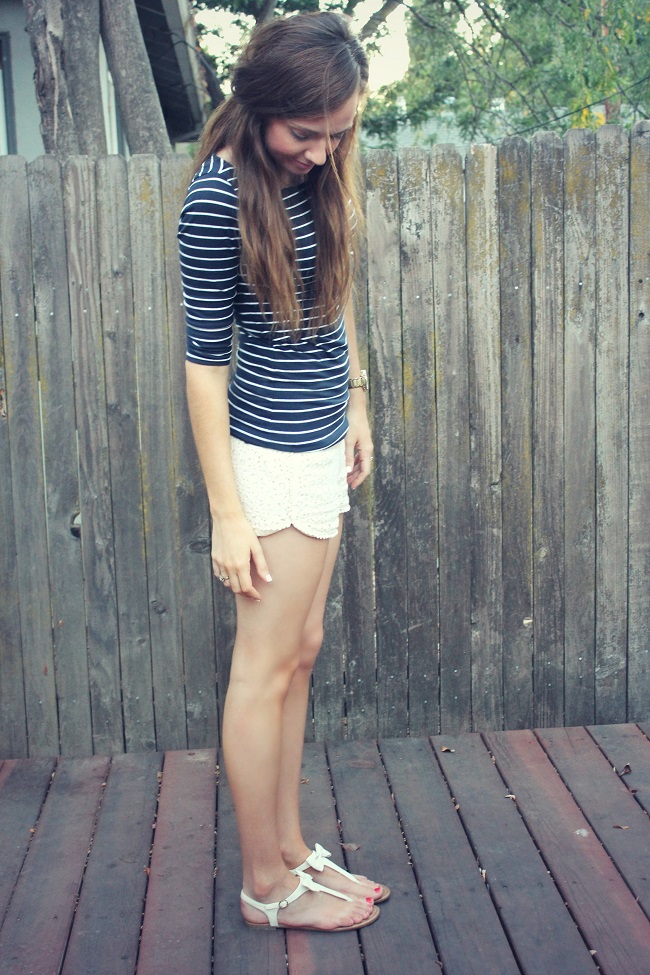 top: H&M
shorts: Kohl's (here)
sandals: LC Lauren Conrad at Kohl's (old)
watch: Fossil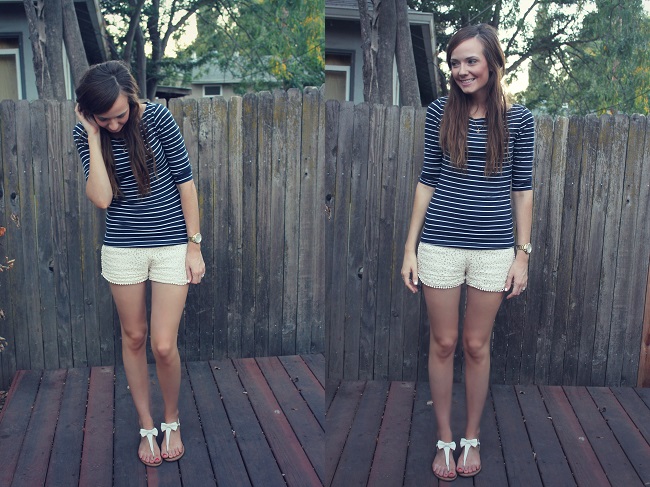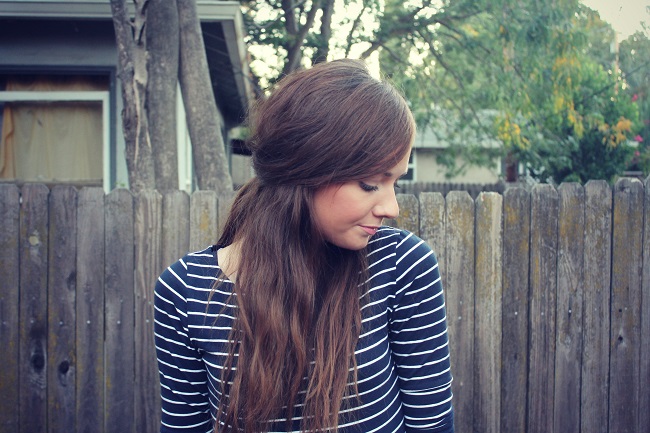 Stripes and whites, pretty much my summer uniform. It's just so classic, you know? Speaking of summertime, we've been enjoying our A/C lately. I cannot tell you how amazing it is and what a huge difference it makes! Now that the weather has been back up it has been a serious godsend. It was really crazy when the guys were here installing it, and the inner termperature on the thermostat read 90 degrees! I knew it was hot, but never realized just how much heat we had been enduring! But, no longer, my friends. We are living in the lap of luxury now. Don't worry, I won't let this make me soft.
xo