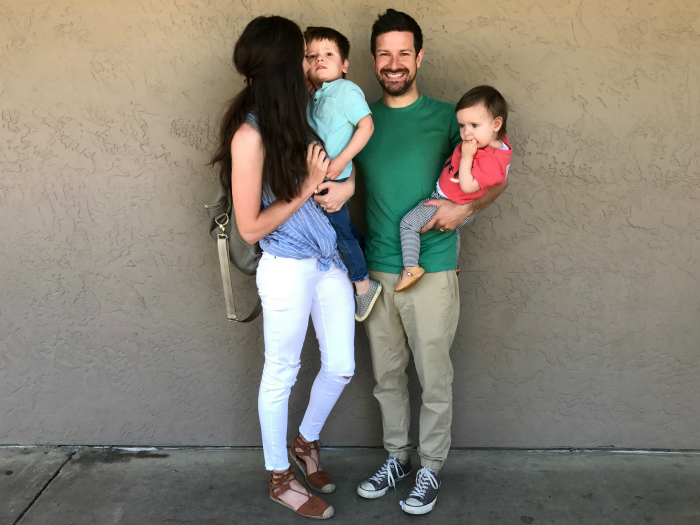 similar top here, here and here | jeans | similar shoes
Hey beautiful people! I hope you had a fantastic weekend! It felt like SUMMATIME over here, so naturally we spent a lot of time outdoors, which makes all of our souls very very happy. Outdoor time is my love language.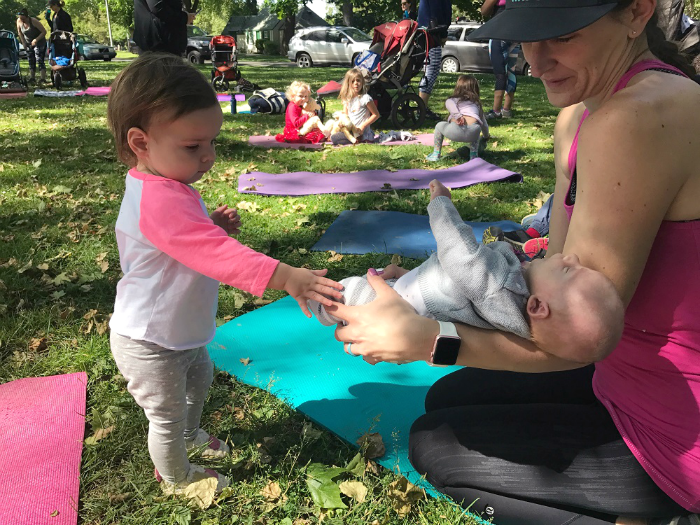 There was a teeny baby at our morning workout group, and Sophie was SO interested in him! She kept touching him (gently, of course!) and it was the cutest thing. But then when I held him, she said "Mama! Mama!" and sat on my knee that was not occupied by the baby. Sweet girl was a taaaad bit jealous of the baby getting mama's attention. ;) It's okay, my dear, you're still my baby.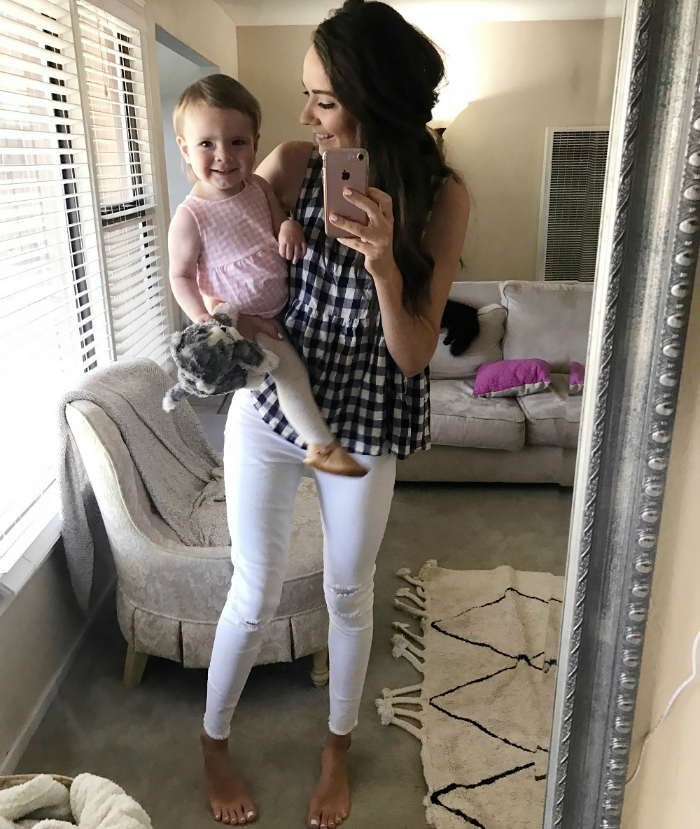 similar top | jeans | shoes | Sophie's romper + shoes
Friday afternoon was the spring concert at Zack's school. We just brought Sophie (sitting for that long seemed more like torture for Sam, so we decided not to bring him!) and the kiddos all loved seeing her (and holding her!)- it was pretty cute. She's a little celebrity there! And she loves being the center of attention (duh) so she was totally in her element.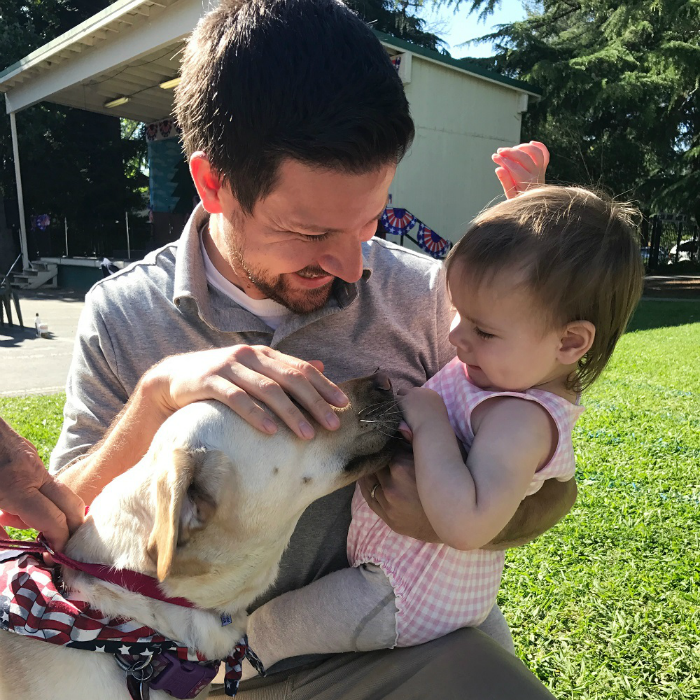 Plus, there was a dog. Guys. Sophie LOVES dogs. I think we need a dog now…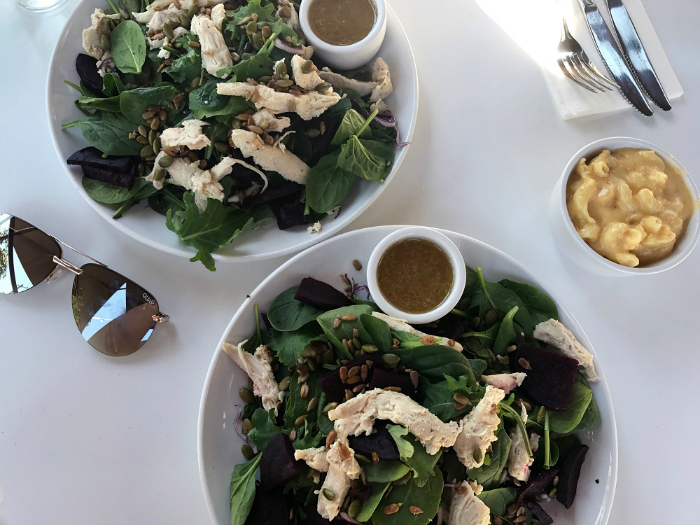 My very favorite restaurant in Sacramento (Sellands!) just opened a new location, so we decided to check it out on Saturday morning. It was beautiful. And delicious. (Also, these aviators are the bomb. Sooo cute and on trend!)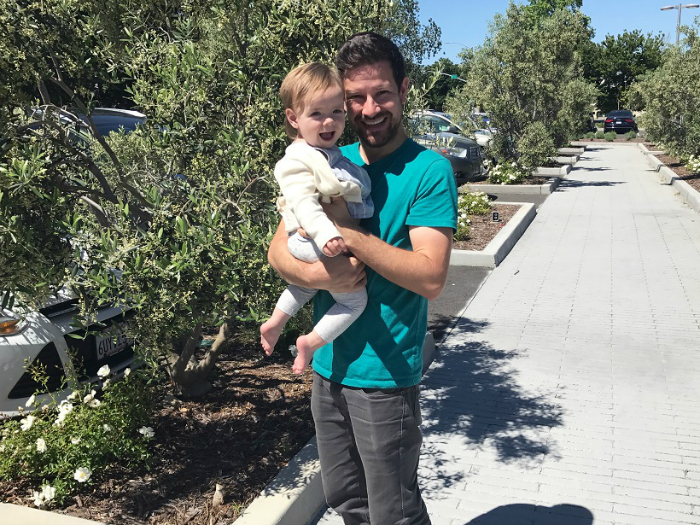 Daddy/daughter sweetness.
Annnnd another exciting thing that happened this weekend? I upgraded to an iphone 7 plus! But the case isn't coming until tomorrow, so until then I'm so nervous to even touch it, for fear that I will drop it to it's impending death. Anybody feel me on this?! #butterfingers
Do you have a dog? If so, what breed and do you recommend?? I'm serious here. I want a dog. Now to just convince Zack… Hmm… (and side note: we would absolutely adopt, when/if the time comes!! :) Just like to get an idea of the kinds of dogs that would be the best fit for our family!)
xo
p.s. HAPPY MAY FIRST, HOW DID THAT HAPPEN?!