Another Friday, so another installment of favorites from the week!
1. THIS. Sophie is now officially swinging all by herself in the swing! Such a big girl! I took like a million photos of this, you guys. I cannot get enough.
2. This Aveeno body wash is my current faaaavorite. I was sent a few from Aveeno, and am already on my second bottle. It's heavenly. After using a body wash that was wayyyyyy too thick and gross, this one is like the perfect consistency and smells great and works as a shaving lotion too and I just really like it. Alll of the thumbs up.
Which, I suppose would be two because who has more than two thumbs…?
….
Also, how cute is my new shower curtain! I found it at Home Goods. I love it a lot.
Anyway.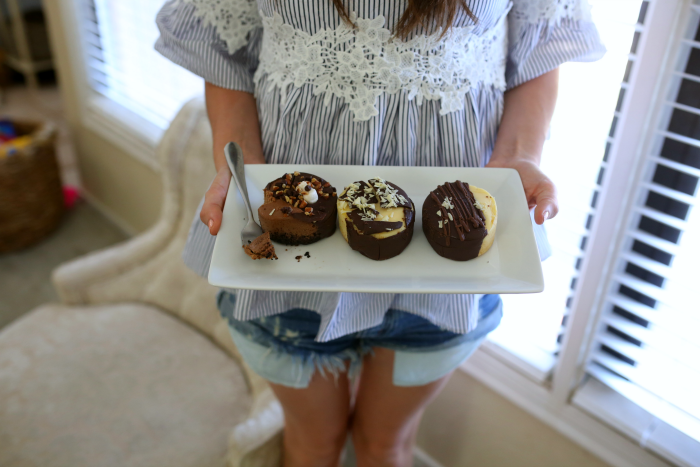 3. CHOCOLATE DIPPED CHEESECAKE. Thank youuuuu Shari's Berries for this delightful concoction that showed up at my doorstep this week! Just in time for National Cheesecake Day this Saturday (yes, we will be celebrating, clearly).
4. The Nordstrom Anniversary Sale! It's just too good to not share. I put together a HUGE roundup of ALL of my favorites from the sale, all in one place! Check it out- it's a comprehensive list of everything I am loving- for women, men and the home. What do you have your eye on? What have you picked up for yourself?? I'd love to know!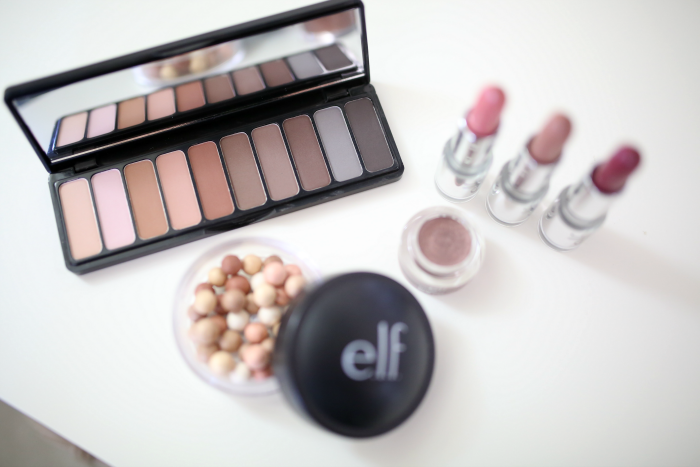 5. Some new pretty e.l.f. makeup to play with. I'm so impressed by their new stuff that they sent me!!! They've really upped the ante. That eyeshadow is gorgeous- so many pretty colors! And the nude lipstick! Yessss.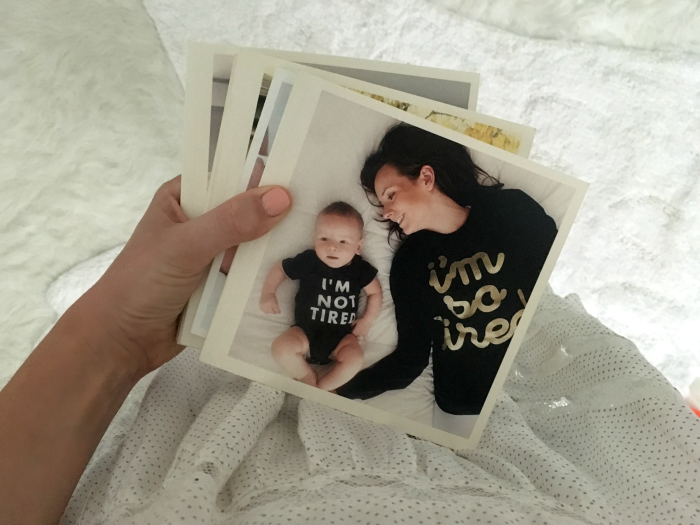 6. My friends at Chatbooks are having sale through Sunday- 20% off with code KATIEDIDWHAT. :) We have a bunch that I made for Sam, but none since having Sophie, so I just ordered some more just for her. I love having non-digital photos- there's just something more personal about it.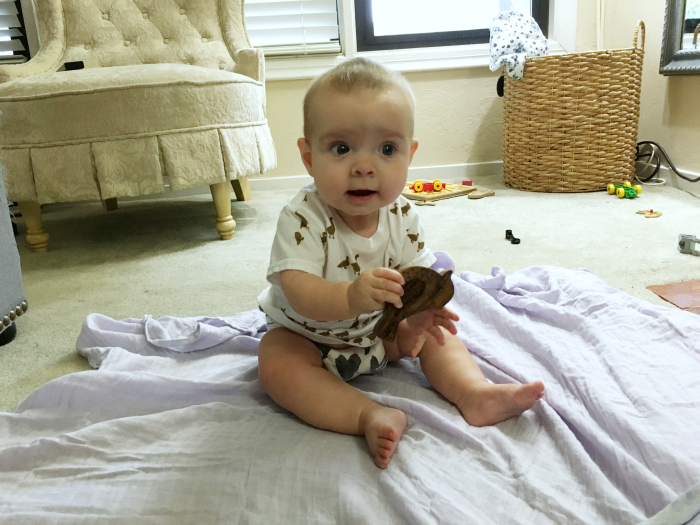 7. Sophie's loving her new wooden birdy teether from finn + emma. And that FACE. She can have literally anything and everything she wants in life. ALL OF IT.
And I think that's a good send-off and time to say, have a fantastic weekend!!!
What are you loving lately??
xo