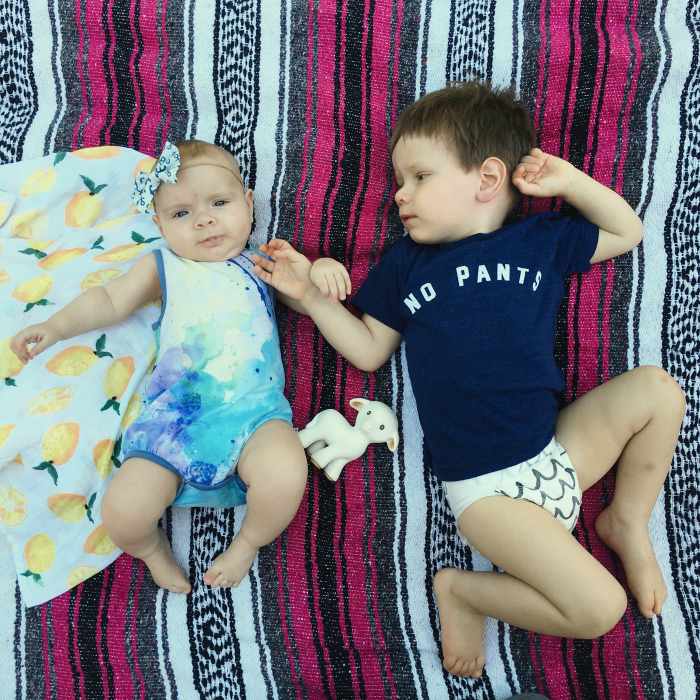 Sophie's romper c/o | bow c/o (from a local mama! LOVE her bows!) | swaddle | lamb teether | "no pants" tee (obsessed) | diaper c/o | blanket
Okay, first, a few things before the weekend. ONE. Look at these two!!! We have been spending our mornings outside, and it has been glorious! I bring out the blanket and we just hang out and Sophie does some tummy time while Sam runs around and we play and really work up our appetites for lunch. Gosh, I love this weather! And this time of year! It's the best.
Plus, running around outside totally makes for really great naps, and alllll of the hallelujahs for that, amiright?!
TWO. The diaper Sam is wearing up there? It's from Parasol Co., and you'll be seeing them quite a bit here on the blog. I am obsessed!! They are a new diaper and wipes subscription service, so you get a box delivered to your house each month! They are great quality, super soft, durable, even last through the night (!) annnnnd the designs are so cute. We are actually ambassadors for them, and have them for Sophie and Sam, and can't say enough great things.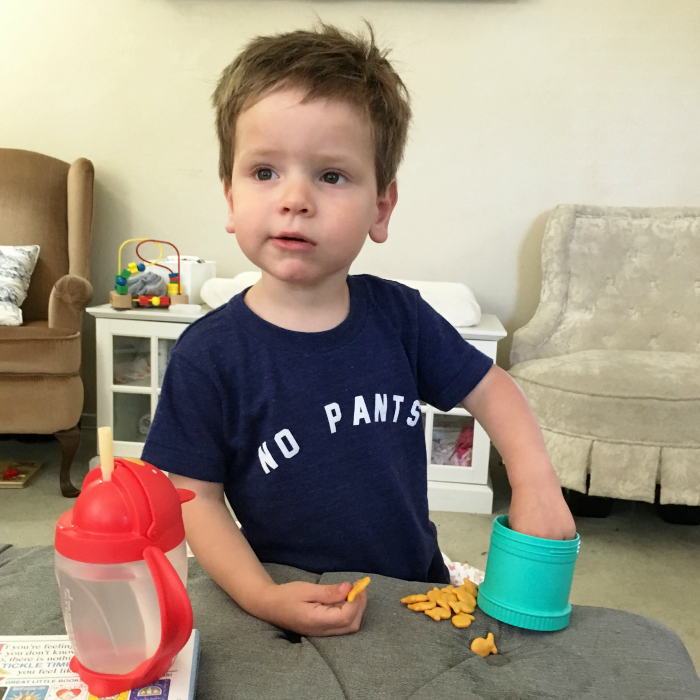 THREE. Sam got a haircut and I can't handle how freaking cute/grown up he looks now!!! My baby!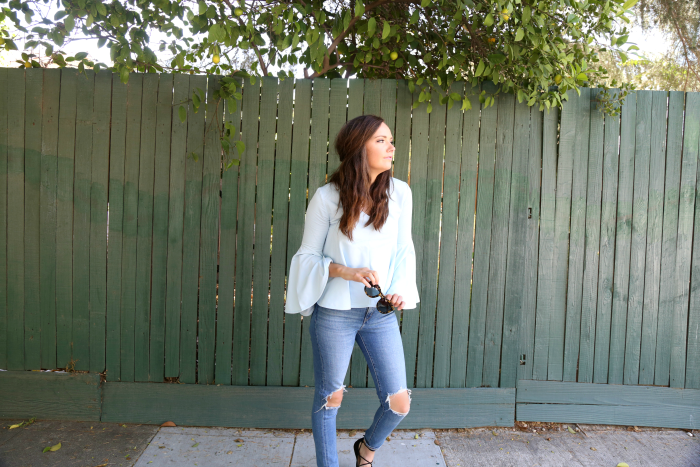 top c/o chicwish | jeans | flats | necklace | sunnies (via shop ditto– use code KATIEDIDWHAT to get your first month free!)
FOUR. Here's a cute outfit I wore the other day. I am obsessssed with these bell sleeves– aren't they so fun?!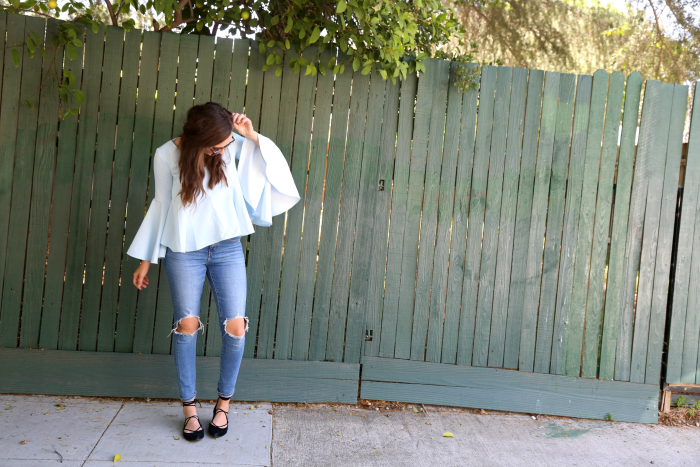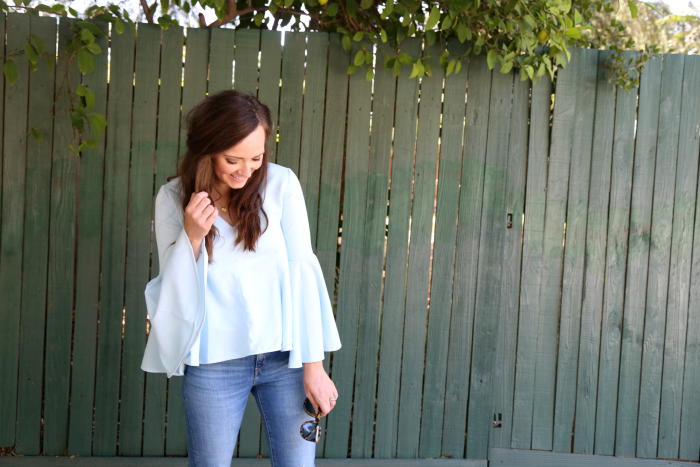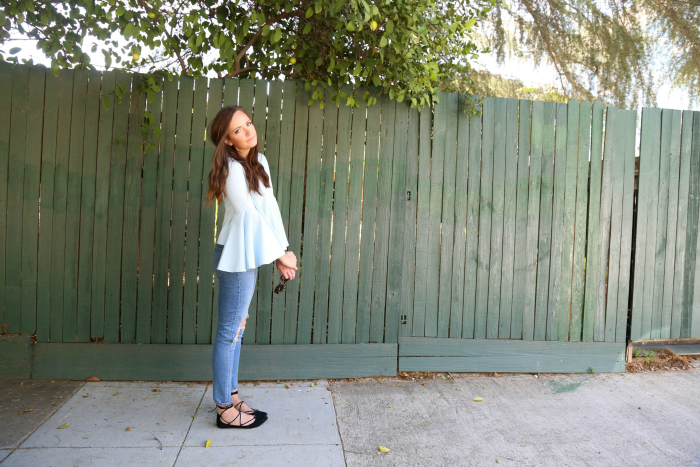 Annnd it's the weekend, yay! Don't forget to enter some awesome giveaways going on right now! This furniture one and this brita one!
HAPPY MEMORIAL DAY WEEKEND friends! Tell me, do you have any fun plans? It's supposed to be 100 degrees here on monday, soooo… we'll see what we get up to. :)
xo