Some snaps from our weekend! I'm so glad we're finally over that dang heat wave. 90s are much more appropriate (although if we're being honest, I much prefer 80s but you know… beggers and choosers and all). SO. We spent some time outside and went to church and ate good food and had a good time.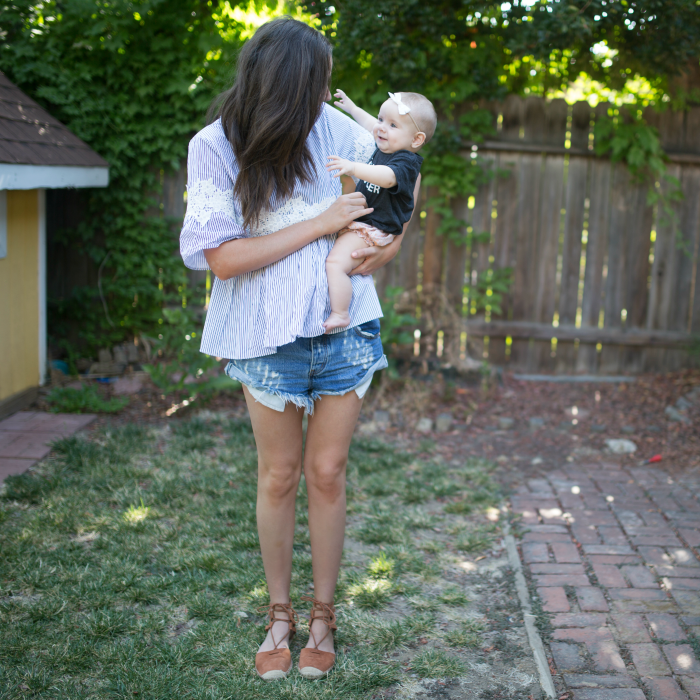 top c/o | shorts | shoes (similar)
Sophie girl had her 6 month well baby appointment last week. She is 17 pounds still and perfect in every way possible. :) So, no news there.
Also, this top! It's so gorgeous! I love it with some cut-off shorts– would also be super cute with skinny jeans. I recommend sizing down, though. I got a medium but wish I'd gotten a small!
LOOK AT THAT FACE. Gosh, sometimes I look at him and it's like, "Where has my baby gone?!" He's looking so grown up these days. Time is cruel. But he's as sweet as ever and is still forever and always my baby.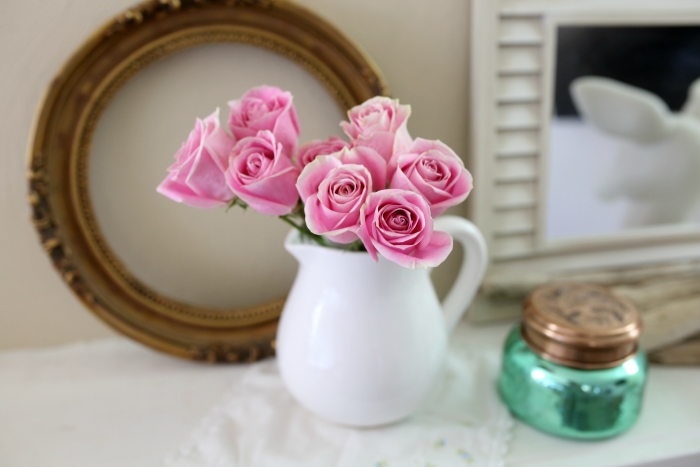 Fresh blooms, always and forever. One of those things that just makes me instantly happy is always having fresh flowers in the house. Maybe one of these days I'll get into gardening and have my own.
Gotta learn to not kill everything first.
Hm.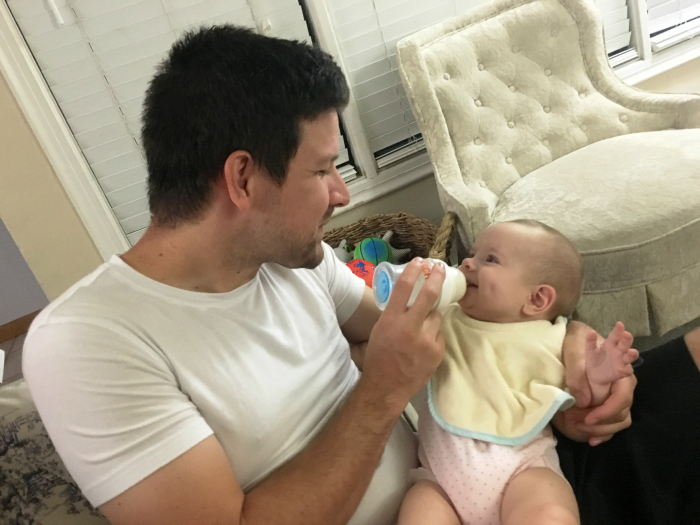 This girl loves her daddy.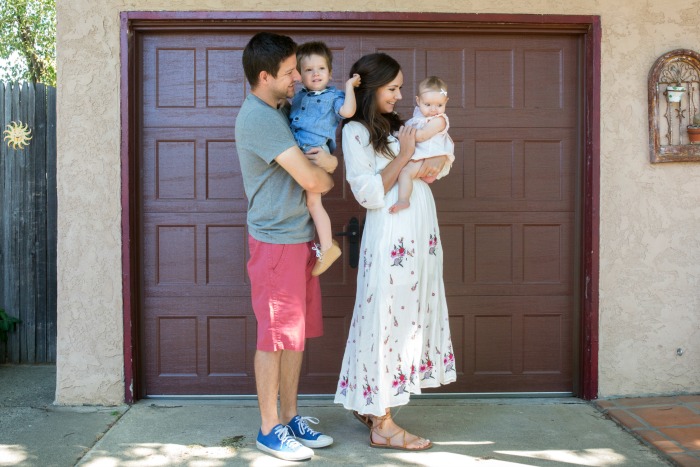 dress c/o | sandals
Church family photo! Gotta document it, every time. Thankfully, my Blogger Husband doesn't mind one bit. ;)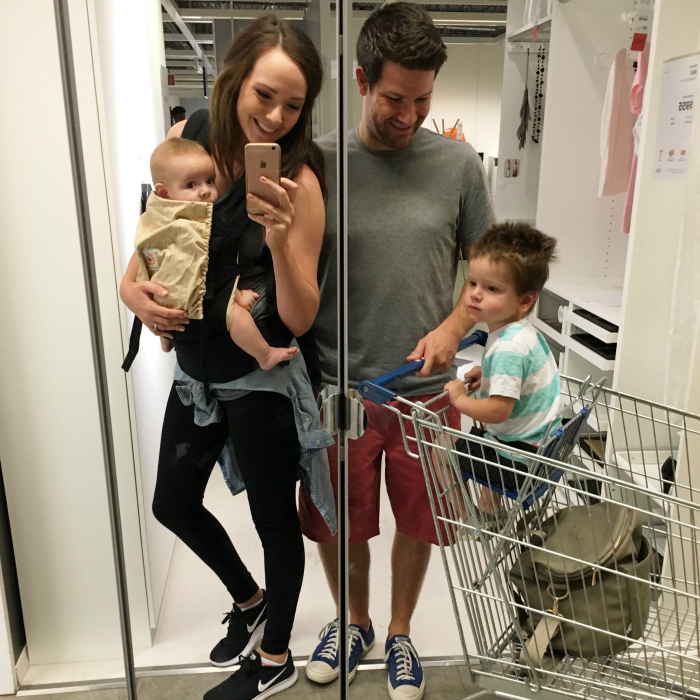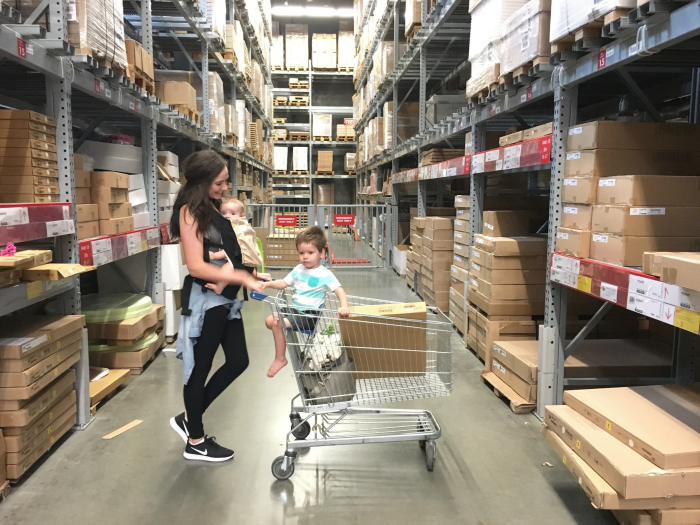 baby carrier | leggings (on sale!) | shoes
And we finished the weekend off right, with a quick trip to IKEA for a little table and chairs for the kiddos (only $25! Yay! This is the set– but don't get it from Amazon since it's like double the price for some reason…) and some In N Out, because duh.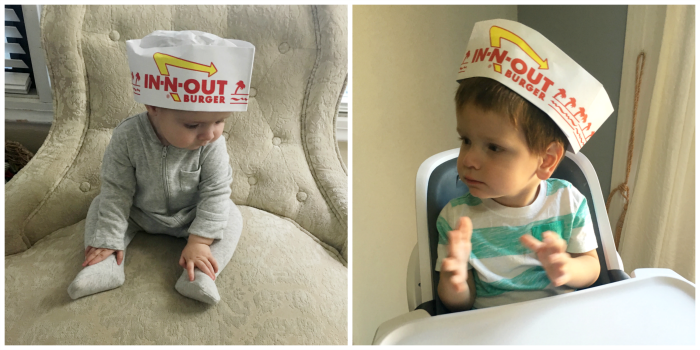 Look at those cuties!
Full weekend, full heart. Best start to the new week! :)
Happy Monday, friends! And happy August!! CRAZY. Who else is excited to watch The Bachelorette tonight?! (raising hand emoji x infinity) Two predictions: 1. Jordan "wins the game" (as Zack likes to say- do you miss Man Quotes, too?! ha!) and 2. Luke is the next Bachelor. What are your predictions??
xo