This post is sponsored by Kohl's. I was paid for this post and received the included Carter's clothing as compensation.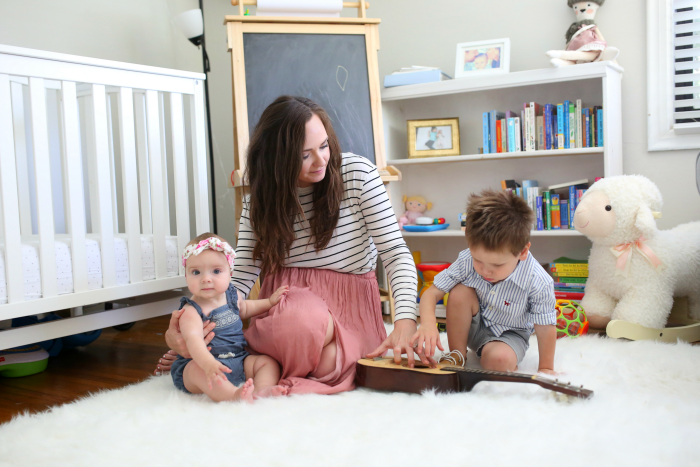 So it's already time to start thinking "Back to School." I KNOW, I KNOW. I don't mean to be that annoying person that reminds you of school in the middle of summer, buuuuut, here I am. Mostly because, now that I'M not the one in school, I kind of like back to school time. I mean, fall clothing, guys. Need I say more?!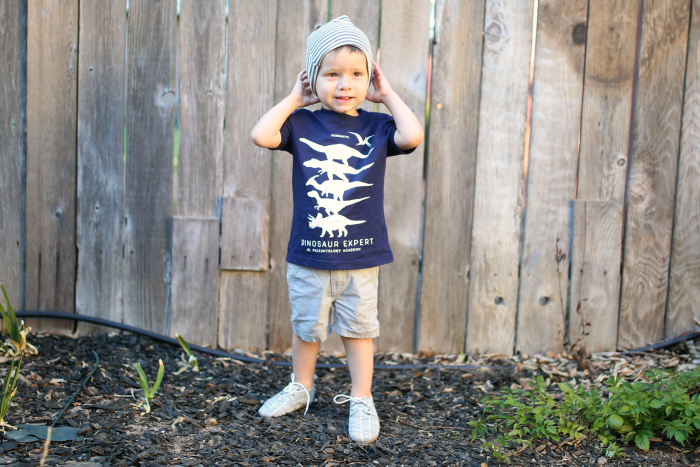 dino tee (baby size here and long sleeve version here) | shorts
Even though my kids are too young for school (although we could very well start pre-K NEXT YEAR if we wanted… eek!), you'd better believe I am still taking advantage of all of the amazing "Back to School" sales! Namely, Carter's at Kohl's. We loooove ourselves some Carter's clothing, and Kohl's is a place we regularly shop (hellooooo, awesome coupon codes and Kohl's Cash!), so it was a very obvious choice for us to partner with them today to share some of their new fall clothing for kiddos!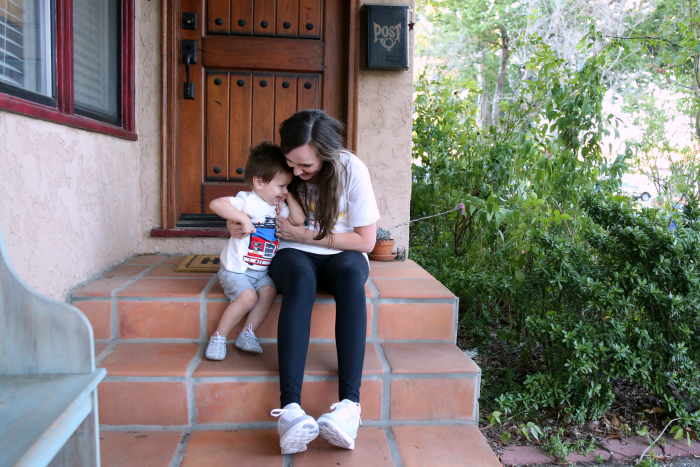 tee | shorts
Oh, Sam. He's been driving us craz-ay lately, what with the whole "being two years old" thing. Oh boy. They call them "Terrible Twos" for a reason! He's putting us through the ringer, day in and day out! Whining, waking up way too early, throwing fits, being the pickiest eater ever. But then he looks at you with this HUGE grin on his face, showing every single one of those pearly whites, and his eyes just light up, and gosh. My heart is instantly just a puddle on the floor and all is forgiven and forgotten.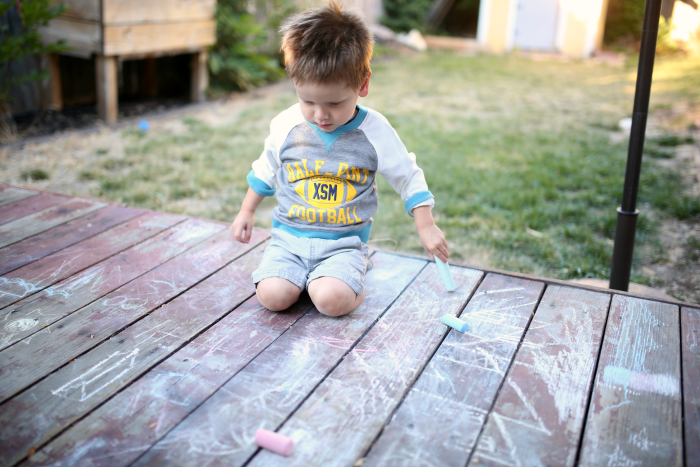 How cute is this little sweatshirt? A necessary piece for fall and easily layered for cooler weather! I also love this one and this one. Fall fashion is, after all, alllll about the layering. I also rolled up the sleeves for a bit more style. Paired with some cute shorts and a tee underneath, because he's bound to get warm with all of the running around he does! Seriously. Non-stop running.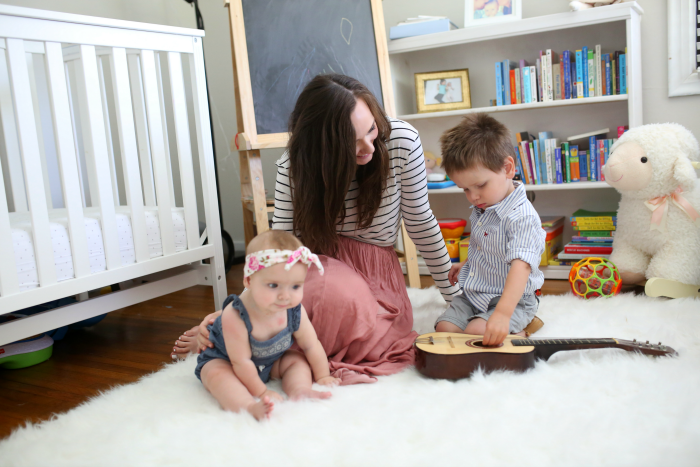 And look at him in his little striped oxford! So scholarly. ;) Sophie's denim romper is by Carter's too! We love their clothing- it's cute, great quality and affordable!
Where do you like to shop for your little ones?
What's your favorite part of fall fashion?
xo
p.s. Get $10 off $40 with code BTS10 8/1-8/17!
My blog may contain links to other websites. I am not responsible for the privacy policies of those other websites. When you click on a link, your information may be collected by those websites so I encourage you to read their privacy policies. These affiliate links are not associated with Kohl's.