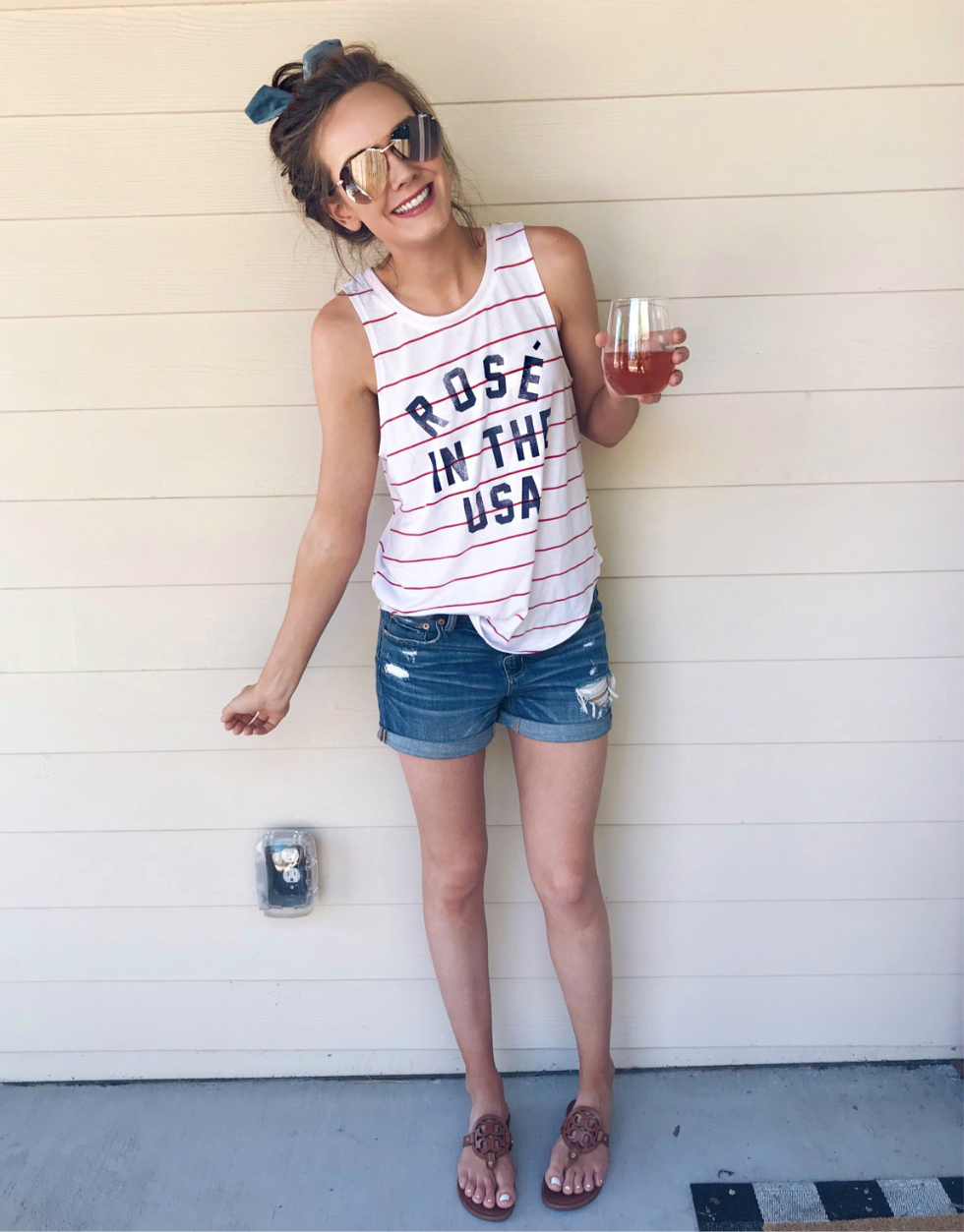 TANK TOP (size up- I'm in a large) | SHORTS | SANDALS (size up 1/2) | SUNGLASSES | SCRUNCHIE
Well, we made it to Friday! What a crazy long week- I literally never really knew what day it was any day this week, not joking. But today is Friday, and it's the start of the weekend, so that's all I really care about. ;) Tomorrow is my dad's birthday and then Sunday is Father's Day, so we've got a busy weekend ahead of us!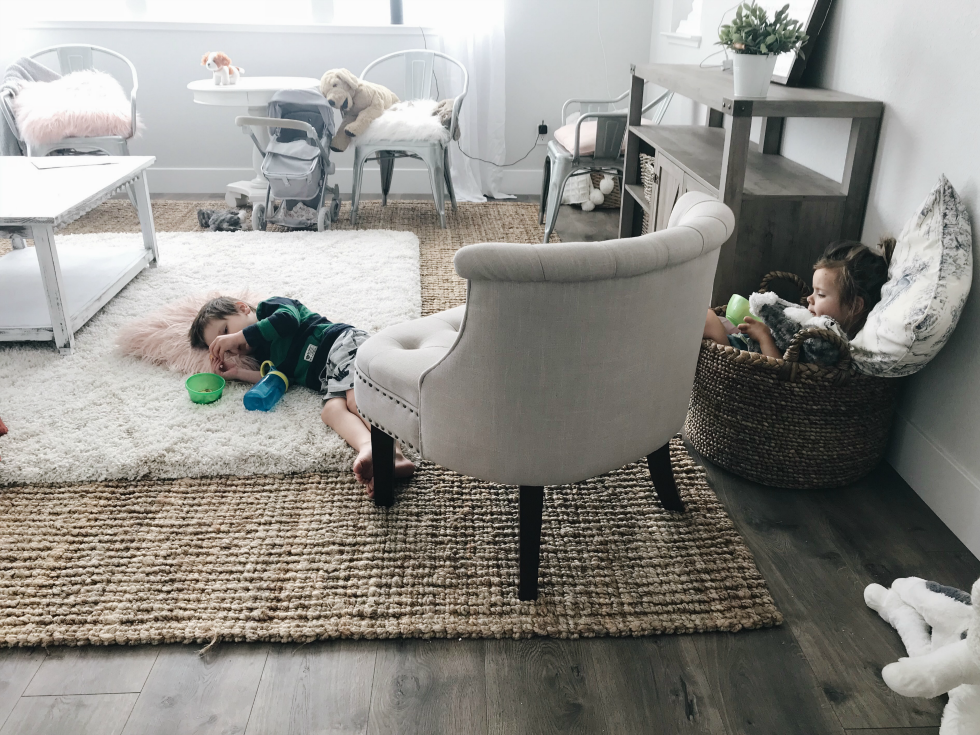 JUTE RUG | WHITE RUG from Costco | TV STAND | CHAIRS | COUCH from Ikea | ACCENT CHAIR | COFFEE TABLE | ROUND ACCENT TABLE
Poor Sam got sick AGAIN (guy cannot catch a break!!!) and had a fever a few days ago. :( He was better yesterday and all better today (praise God!), but when he was down he was just hanging out on the floor. Sophie joined him- see her sitting in the basket? ;) Such a sweet sissy!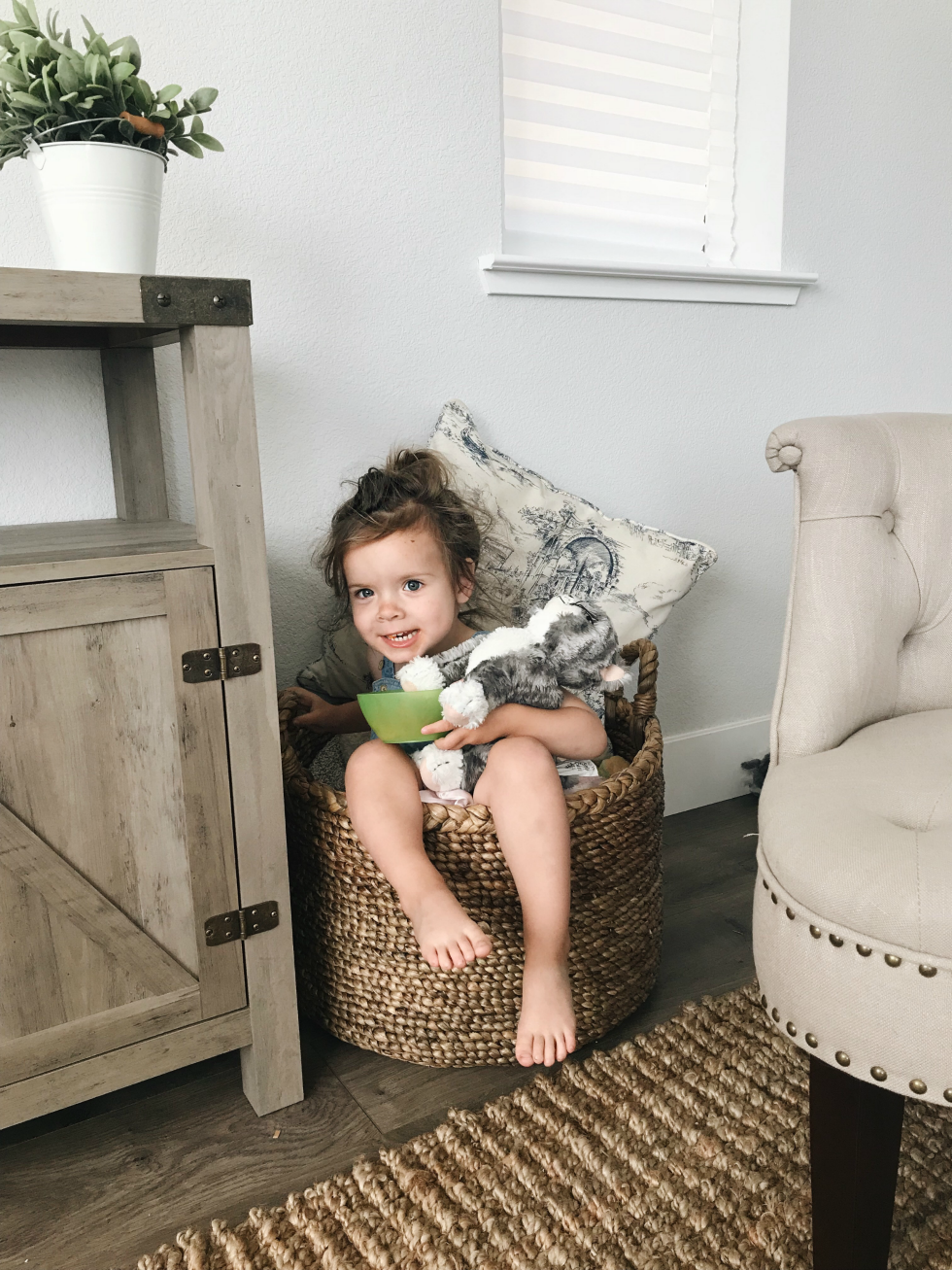 Just chilling in the basket. Or as she calls it, the "bassik."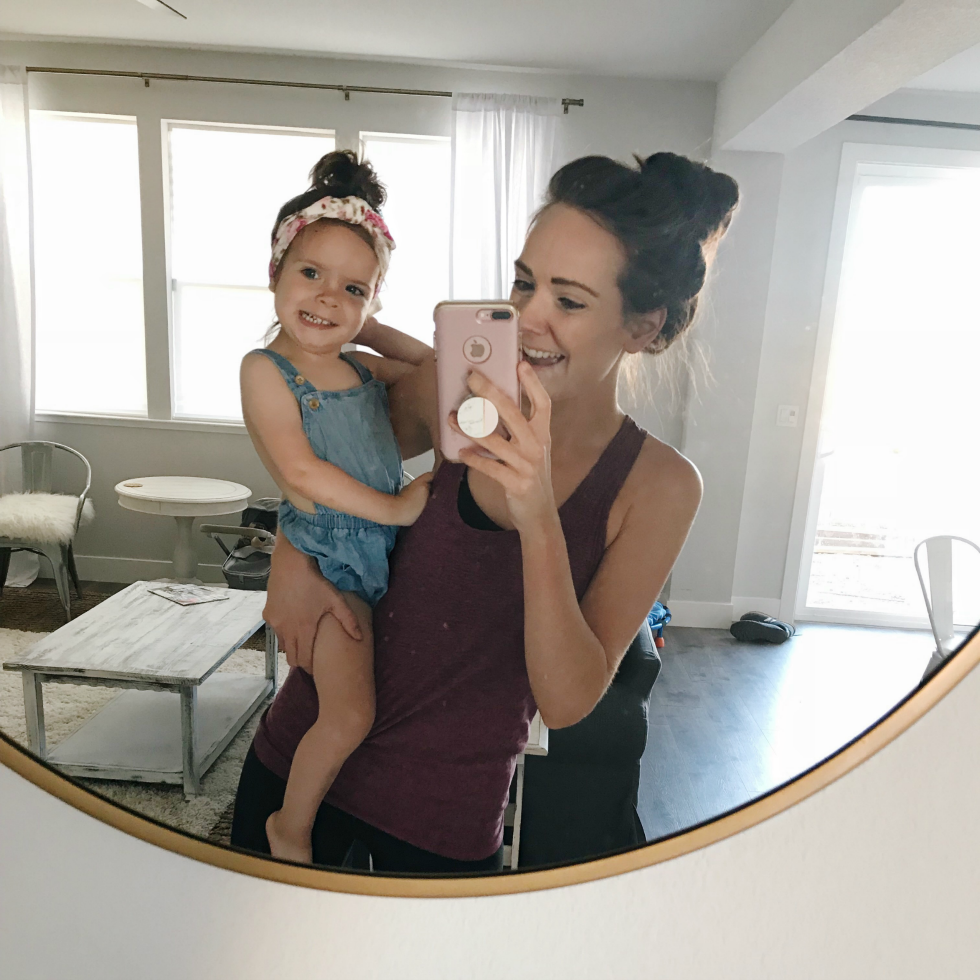 MIRROR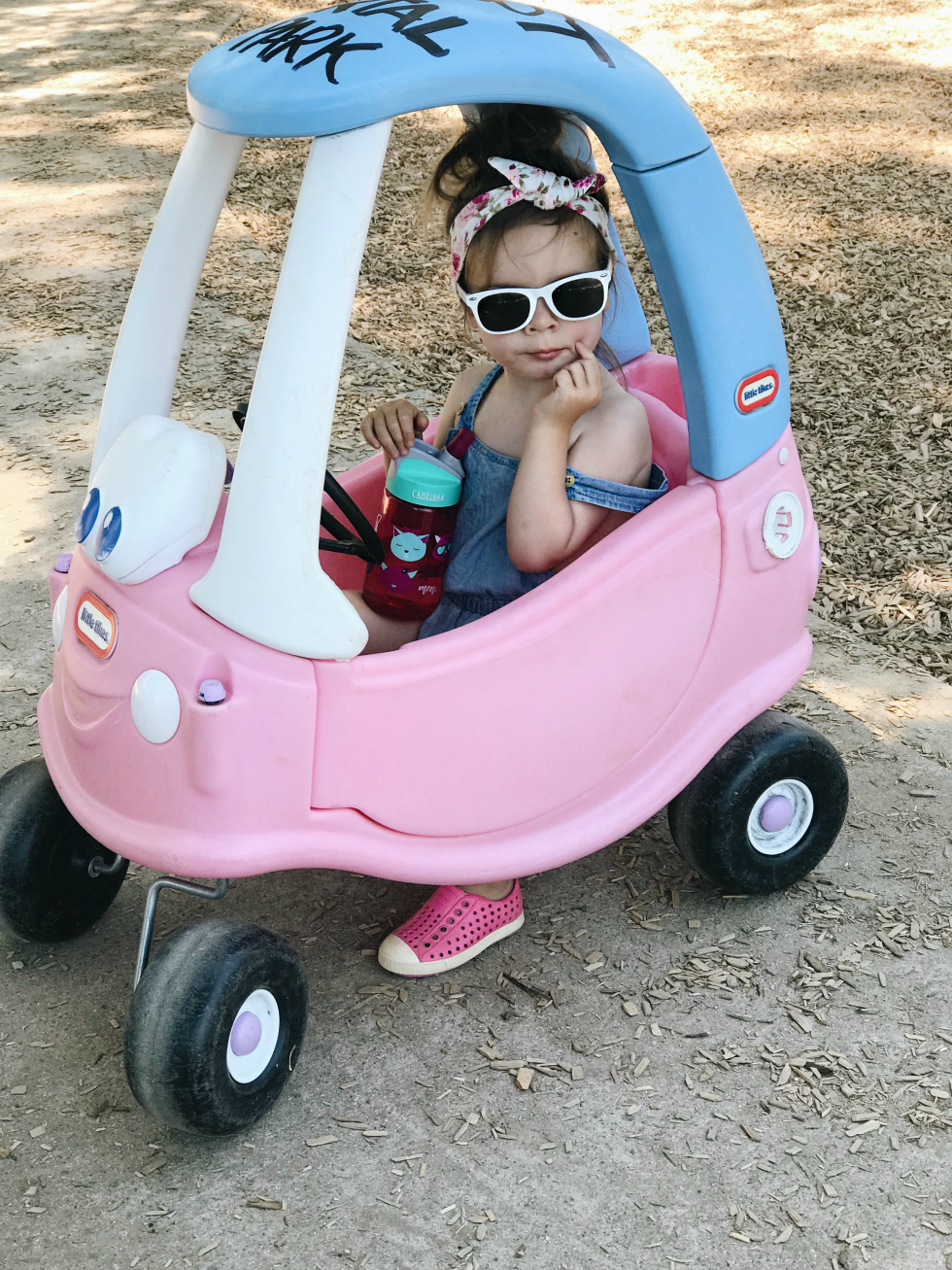 Little miss SASSAFRASS.
And now for some of our weekly AMAZON PURCHASES:
1. We finally went ahead and got ourselves an INSTANT POT!!! And the first thing we made was chicken, from frozen, and it took a whopping 25 minutes! And it was completely cooked and delicious and perfect… I AM SOLD! So, please, send me alllll of your Instant Pot recipes! I've been pinning away. ;)
2. I'm really really really into all kinds of personality tests, finding your true self, figuring out those you love- the 5 love languages, Myers-Briggs (I'm an ENFP!) etc are my obsessions and I re-take those tests like every 6 months haha… SO. When I heard about the Enneagram I was so intrigued! Self-awareness is everything, and I'm always trying to better myself, so I got THIS BOOK. I haven't figured out my number quite yet, but I'll share when I do! Anybody else love this or heard of it? What's your number?? Or love language? Or Myers-Briggs personality type? Or all of the above?! I told you: I LOVE THIS STUFF.
3. Finally got a curtain rod for our living room!!! We went with THIS ONE (and our curtains are HERE) and I absolutely love it! Super affordable and so gorgeous. We recently purchased THIS MIRROR and they go together beautifully! I'm so excited to share more of our home- soon!
4. Got this fun little workbook for the kiddos to do during summer. Sam is in preschool, but this will be fun extra practice for him at home, and I think Sophie will have fun learning some of the things too! Couldn't beat the price either! Get it HERE!
Have the best weekend ever!!
xo