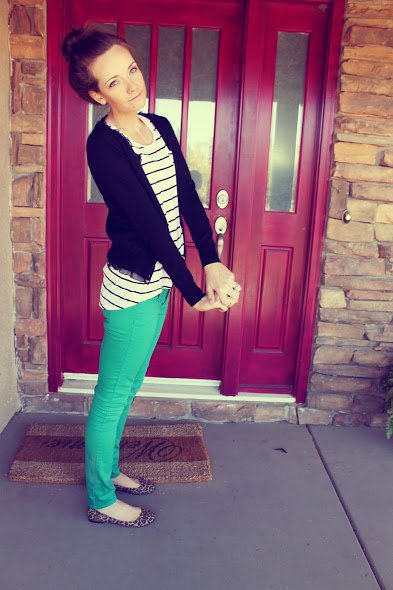 sweater: j. crew (similar
here
)
top: h&m
pants: target (similar
here
)
belt: forever 21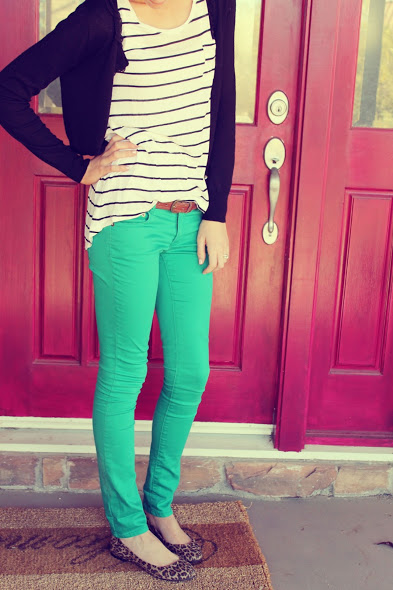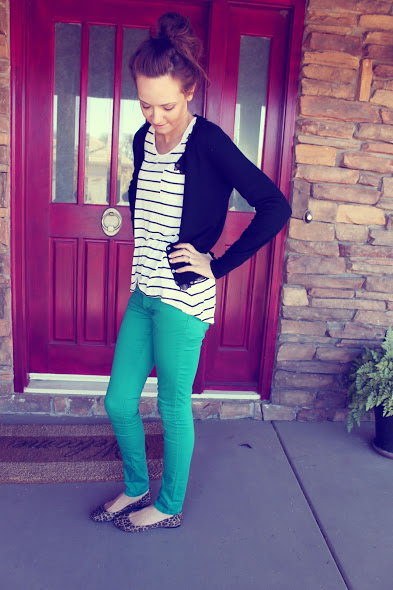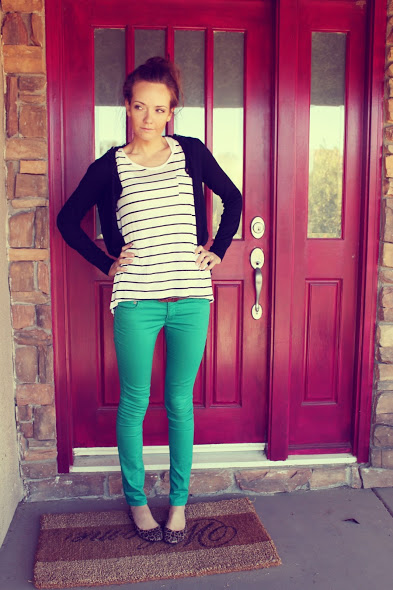 Stripes. I love 'em. I could wear them with every outfit, only that might be a little much. So yeah. Anyway. Um. I watched the Bachelor last night! With my dad and Zack, as per usual. So that was a riot, as per usual. I had my bowl of vanilla greek yogurt mixed with cottage cheese and banana slices (try it- it's incredible) and my notebook and I was a writin' fool. Here's a few of the highlights, and more to come tomorrow! I know you can hardly wait, right. Kind of like my dad every Monday night. Har har.
Sean: "Thank you for riding in Sean's giant snow bus."
Dad: "Whatever, Sean. Trying to be funny."
Sean: "I was really worried about the weather today…"
Zack: "But it turned out to be great! 2 degrees, freezing cold wind blowing in my face…"
Sean: "She passed the blizzard test."
Zack: "Blizzard test?!"
Me: "Thank you for not making me pass the blizzard test…"
Sean: "Sometimes it just clicks, and it clicks with you."
Me: "…You and 10 other women."
Daniella: "I'm just a little confused."
Zack: "Well, you're on the Bachelor. Your name's Daniella. Don't be confused."
Dad: "You know, I'm confused. In a good way, I guess."
Come back Thursday for more man quotes from the Bachelor viewing! There are too many good ones this week, I'm telling you.
xo