Happy Friiiday! Today is Grandparent's Day at Sam's school, so there's a fun little performance and then a party afterward in his classroom. Should be pretty cute, I'm excited. I love that we're able to be a part of the "normal" things like this- it just really means so much to me! :) So yeah, there will probably be some tears haha.
IN THE MEANTIME, here are some of this week's looks! Before we head off to the weekend! Have a great one, friends!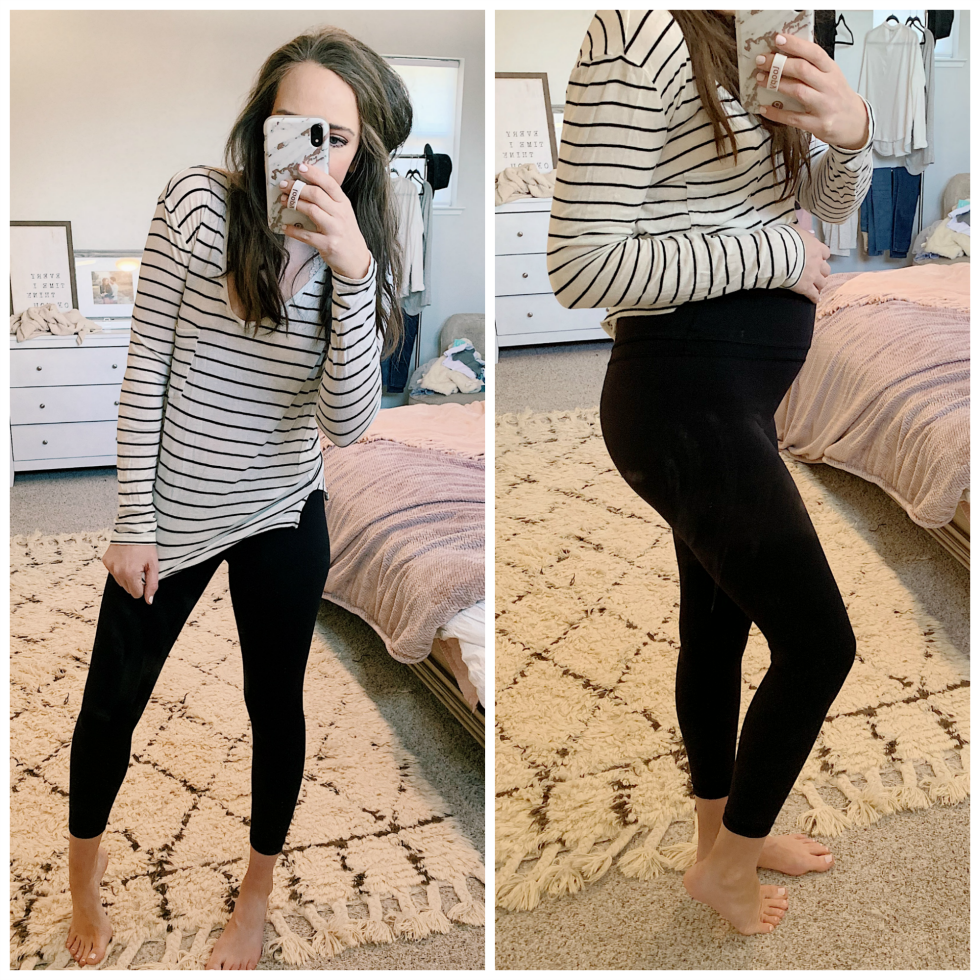 THESE LEGGINGS. They are only $24, from Amazon, and are really great Lululemon dupes!!! When I shared them on my Facebook page (be sure to follow me there!), they also happened to be the #1 seller this year so far, and for good reason. They feel like BUTTAH, are NOT see-through at all (passed the squat test), super comfortable, with some compression to hold everything in, high waist (even with a baby bump!) and true to size. I'm in my normal small. I would recommend sizing up one if you're late in pregnancy (3rd trimester). But mostly, I just recommend grabbing this magical leggings for yourself! SO GOOD!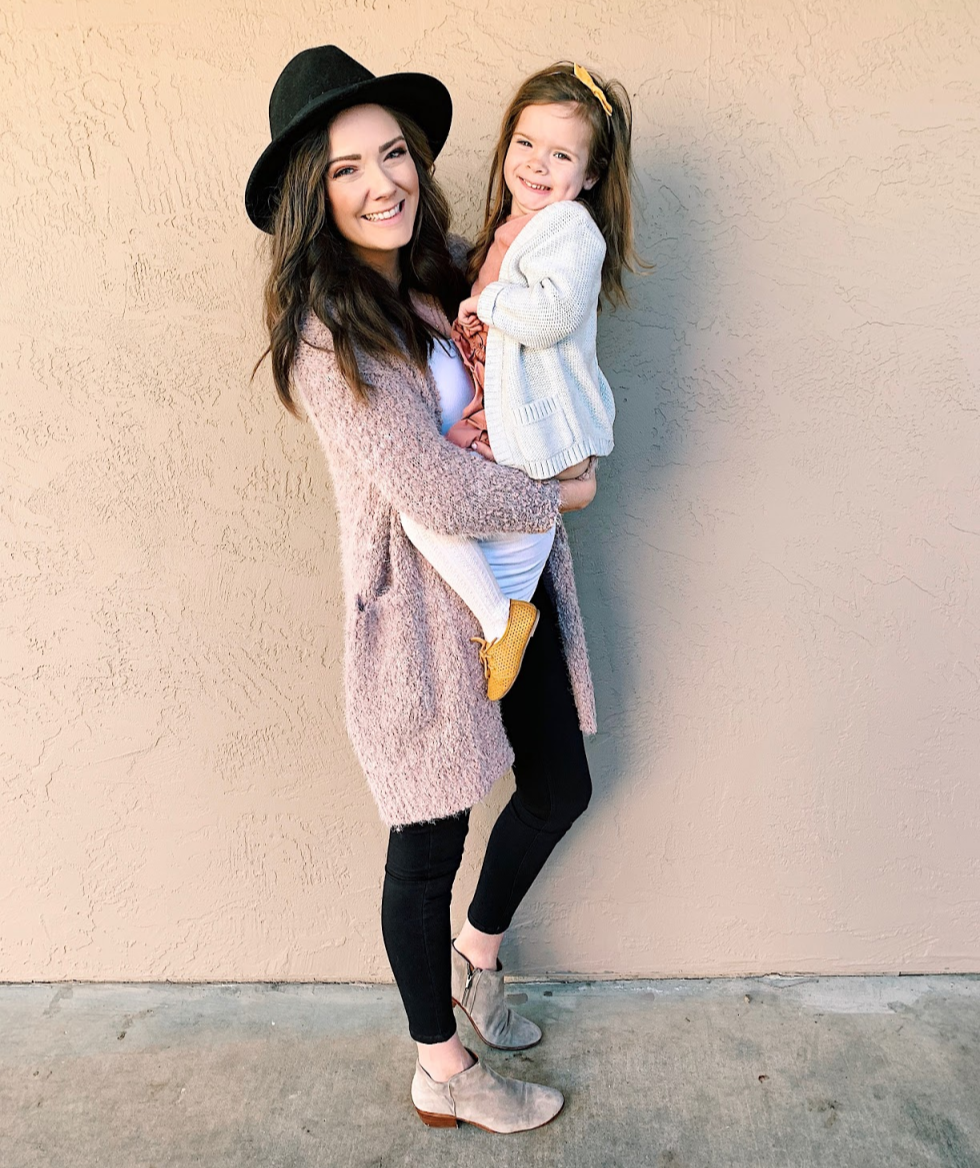 SWEATER | TANK | JEANS | BOOTS | SIMILAR NECKLACE | SIMILAR HAT | SOPHIE'S SHOES
My little love.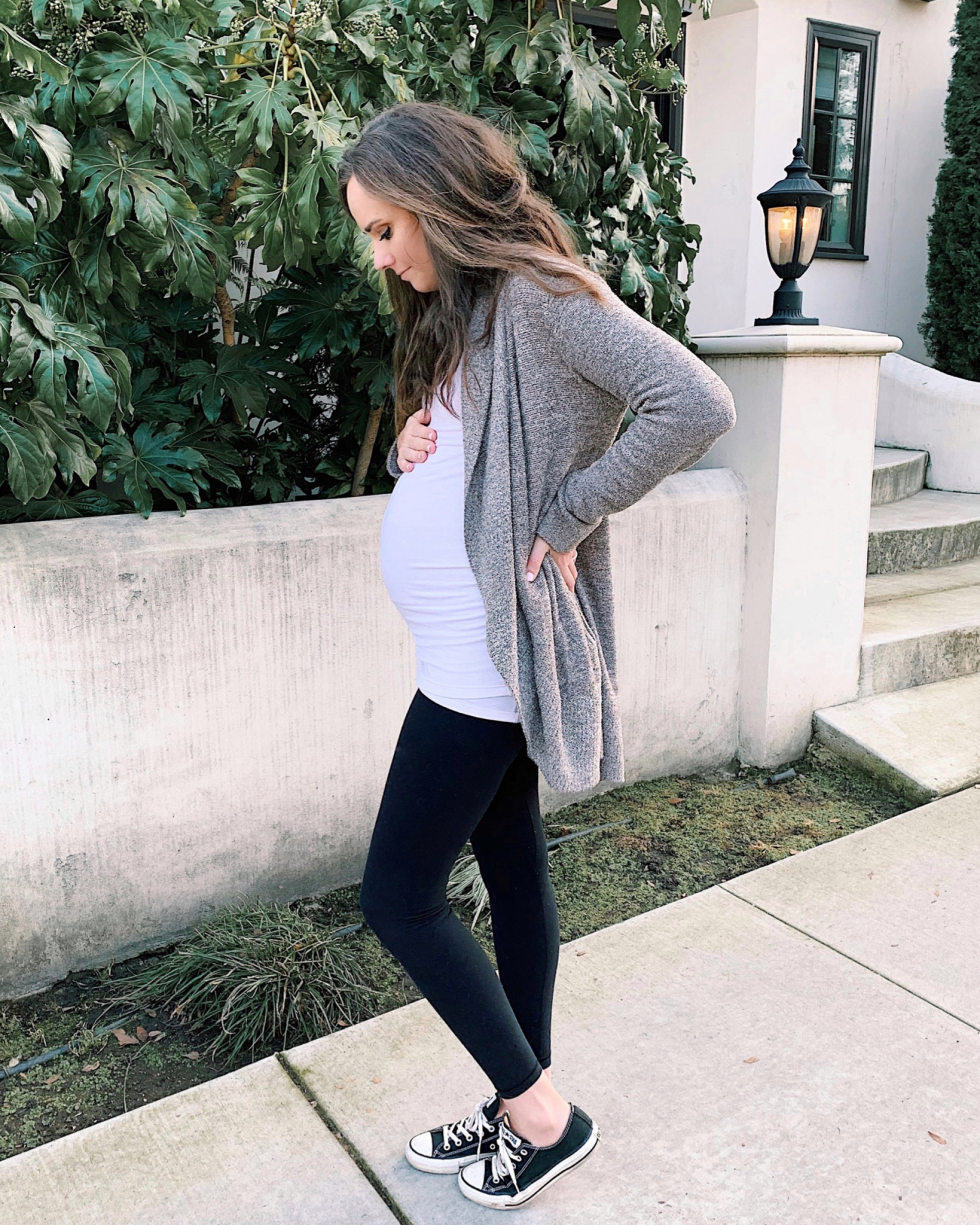 CARDIGAN | TANK | BRALETTE | LEGGINGS
24 weeks with our littlest. Everything is going well in there- he's got a strong little heartbeat, is moving around and kicking like crazy. We had a little scare this week- my doctor sent me to labor & delivery where I found out I've got a low placenta- prayers that it moves up and everything is fine are greatly appreciated!! I'm trying my best to not worry (the odds and stats are definitely in my favor! 95.5% of low placentas end up normal), but it seems to be in my nature. "Let go and let God" is my current mantra. This baby boy clearly already has quite the personality and will certainly be keeping us on our toes!
xo
Read More on Katie Did What