This post is sponsored by FAGE; however, all thoughts and opinions are my own.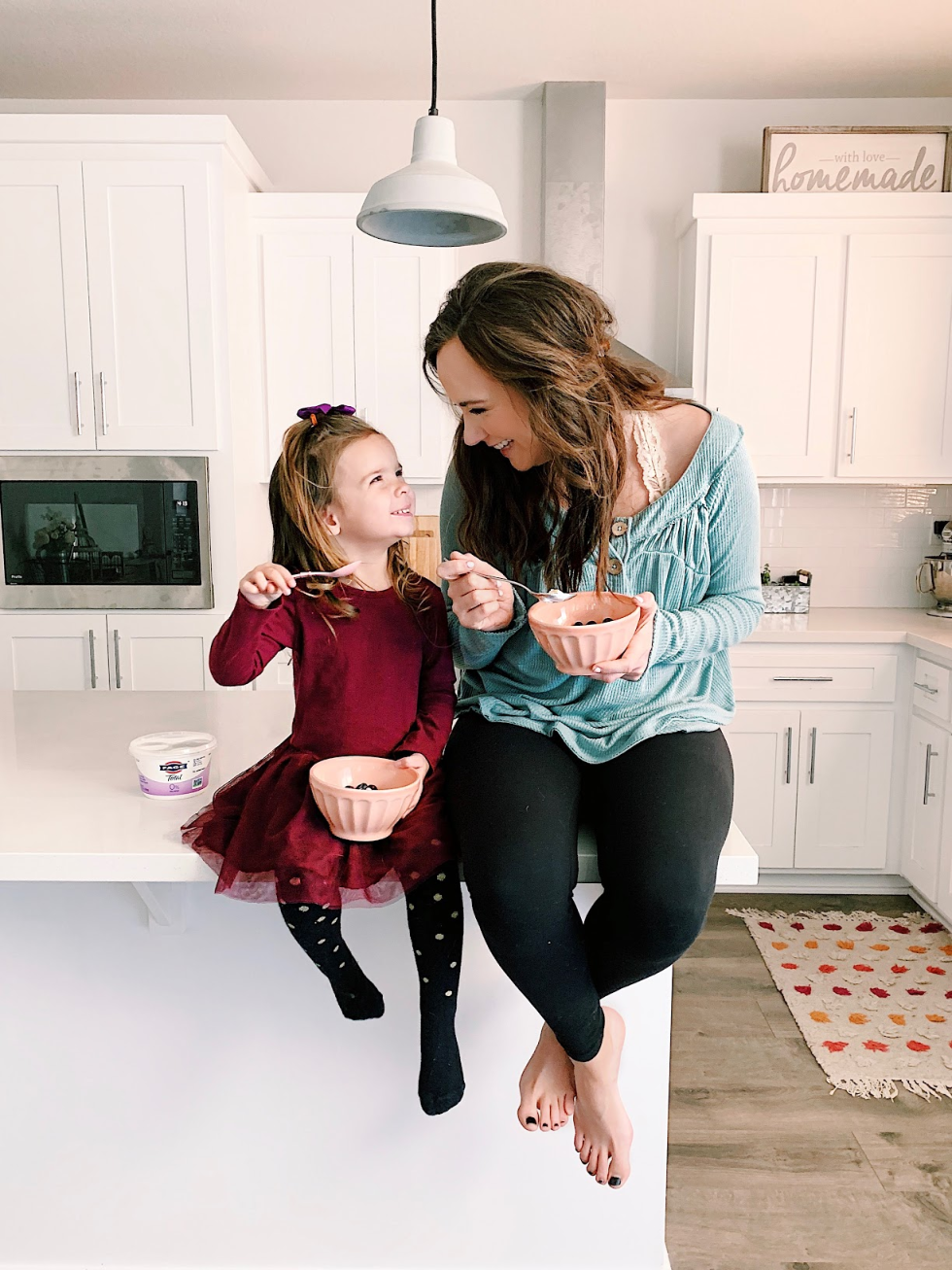 Let's talk healthy snacks for the whole family, because this is something that can be a bit of a struggle as a mom. One of my go-to's? FAGE Total 0% plain Greek yogurt. It is a perfect match for my lifestyle because I'm always on the go and love a quick and healthy snack whenever I need it! I also am always sharing with my kids, and I love that this is something I can feel good about giving to them, as it's healthy and nutrient-packed!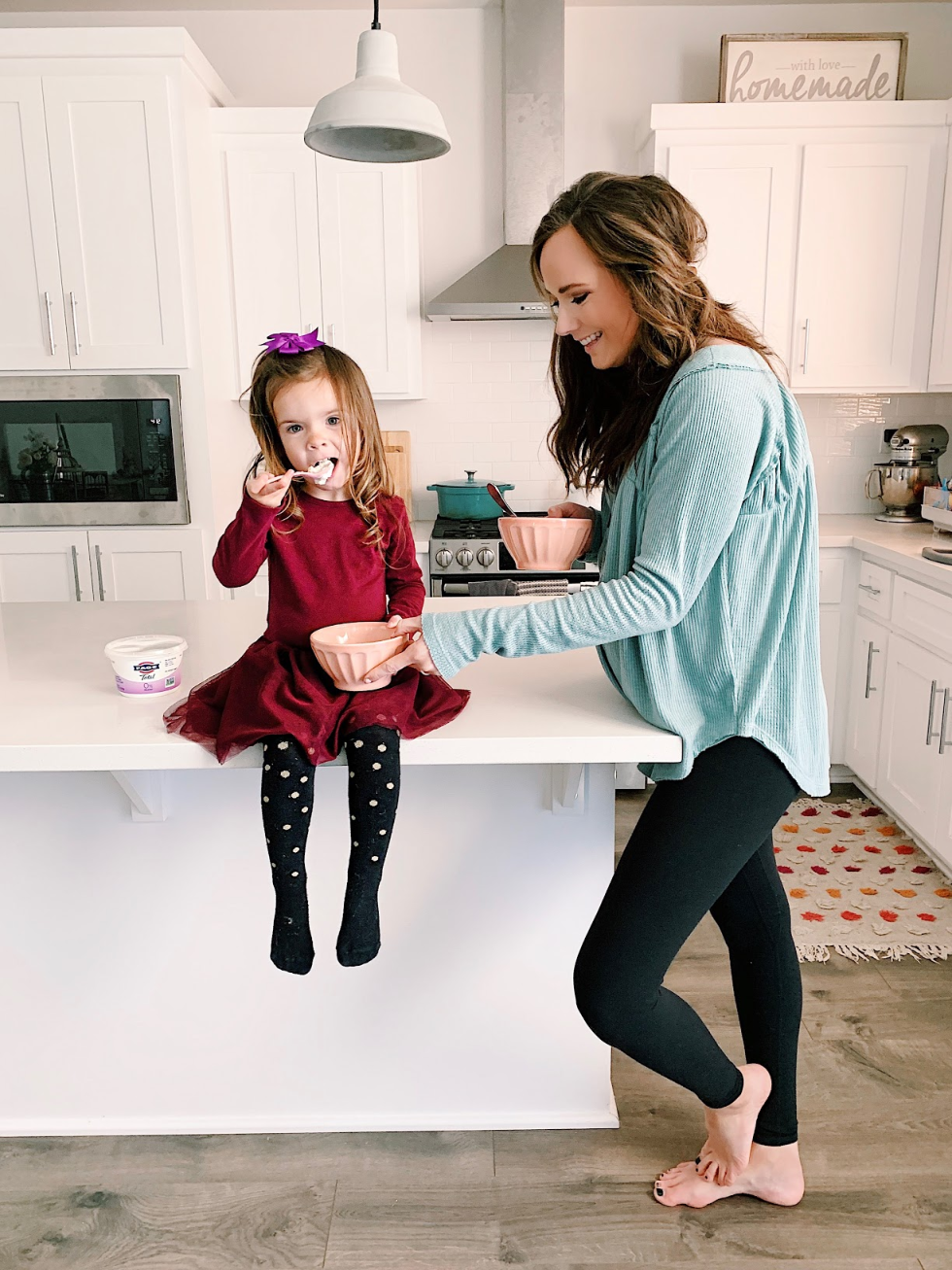 Actually, scratch that. Forget "sharing" my snack- they get their own bowls of this goodness! Mama doesn't want to have to share. ;) And I feel good about giving them their own to create and enjoy!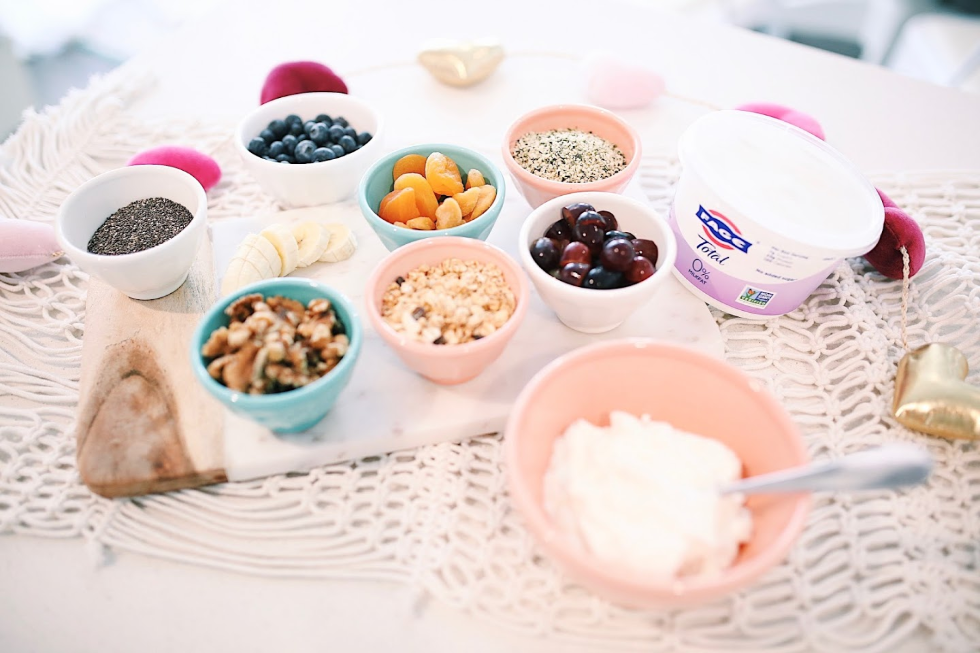 Because of the blank canvas that FAGE presents, I can choose toppings based on how I'm feeling that day. I can reach for something sweet (like fruit), protein-packed (hemp seeds and nuts), or crunchy (granola). It's a perfect match for all sorts of toppings!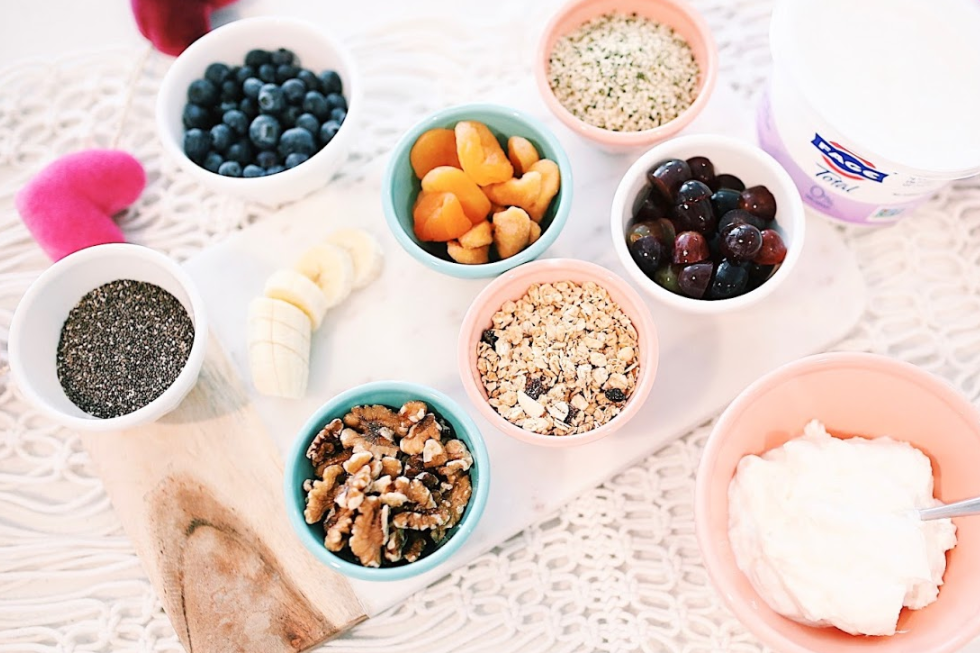 FAGE is all-natural Greek yogurt with a rich creamy taste that pairs beautifully with so many toppings! It's Non-GMO Project Verified and has no added sugar. It's also protein-rich, which means it'll stick with you and keep you fuller for longer!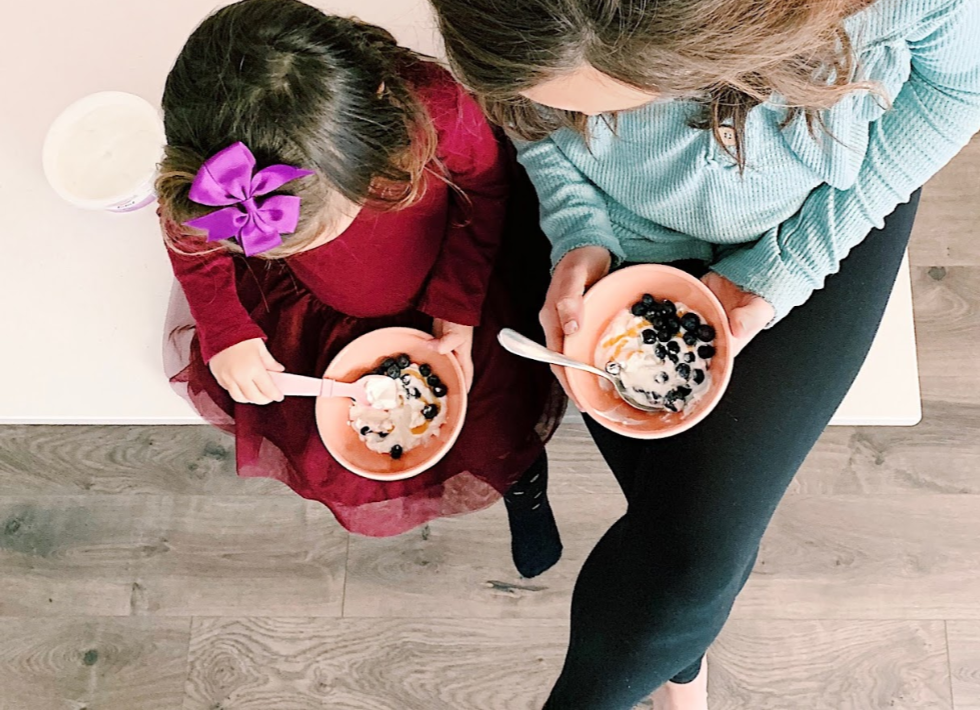 It's mom and kid-approved, as you can see! Sophie is alllll over my yogurt, and because of all of the goodness that's in it, I'm not mad one bit. Also, I made sure to stock up, so there's plenty to go around. Otherwise, I might be just a tad bit mad. ;)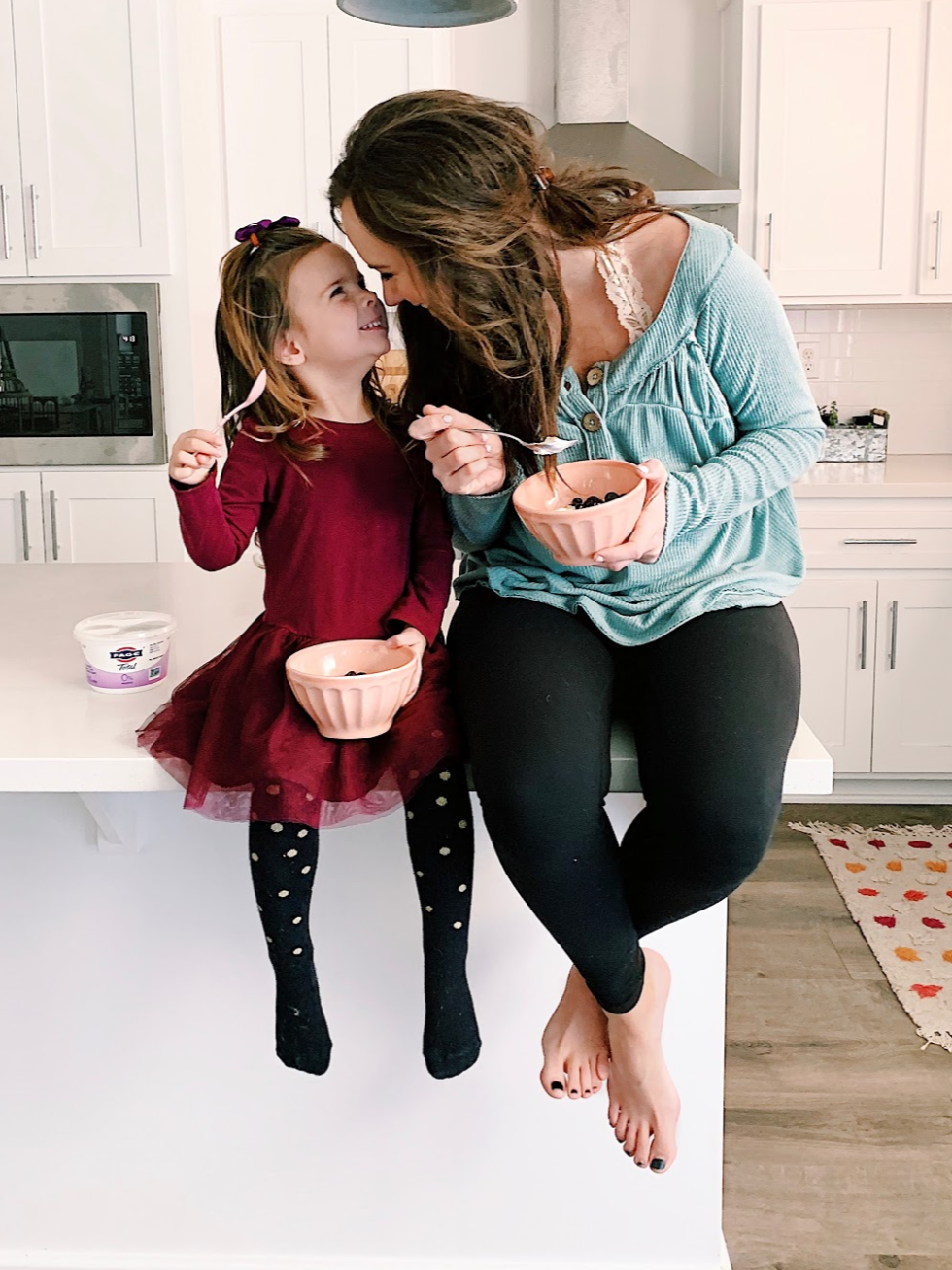 Need a few ideas for toppings? We love adding nut butter, nuts like almonds and walnuts, fresh fruit like strawberries, blueberries and bananas, dried fruit like apples and mangoes, granola and hemp and chia seeds! The sky's the limit, really, but we like to keep it healthy and delicious at the same time! So easy to do with this yummy treat!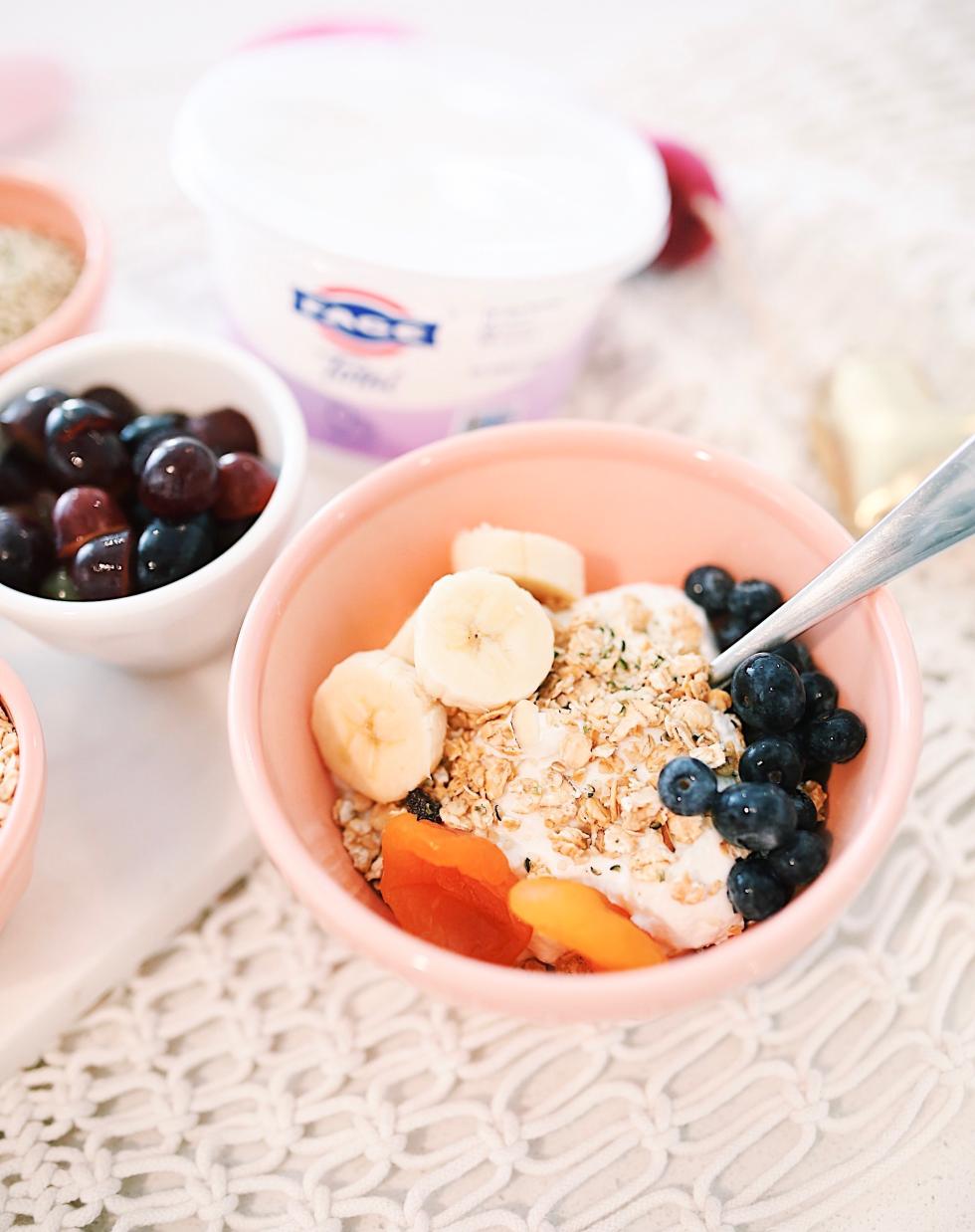 See more ideas for recipes with FAGE here!
What are some of your favorite yogurt toppings?
xo