On a recent trip to my parent's house (or "up the hill" as we lovingly refer to it) I was greeted with an early Easter present picked out by my daddio. I don't think I've ever discussed my relationship with my dad, I know I have with my mum (you can read that HEREand a little bit HERE), but I think my dad deserves a little "blog shout-out" also, if you will.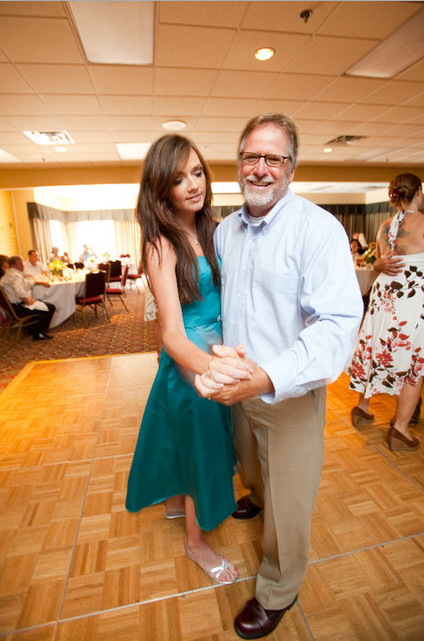 I am so lucky to say that I have the closest relationship with my daddio, but it's different than the one with my mum. My mum is my best friend (hehe– anybody remember that line from "Spice World"?………. No?….. Oh, um…. Moving on…..) and I can sit with her for hours on end talking about life and love and faith and everything under the sun. But my dad? Where do I even begin… My dad is my hero. He's my biggest fan and he's my buddy. He and my mom made the decision to have him be a stay-at-home dad before I started kindergarten, so I have spent a LOT of time with the man in my 23 years on this earth. He's always been there for me, to drive me to and from school, to go out to lunch with, to just sit together in the living room on the days he'd let me stay home from school "sick," and watch Judge Judy and I Love Lucy… My dad is a big softie, and this I know, and have probably used to my advantage far too many times. I am definitely a daddy's girl, which isn't too surprising when you're the only girl, AND the baby of the family. :) He's the coolest dad I've ever known. He's a surfer dude, he plays every sport imaginable (and plays well, to boot), he makes everyone around him laugh to hysterics on a daily basis. He's kind, he can strike up an hour conversation with a complete stranger, and he loves his family with all of his heart. I know I am going to be a complete basket case on my wedding day, when I take his arm and he walks me down that aisle. Mainly, because I know he is going to be a complete basket case. And I love that.
Anyway, back to the point of my post. My early Easter present from my dad: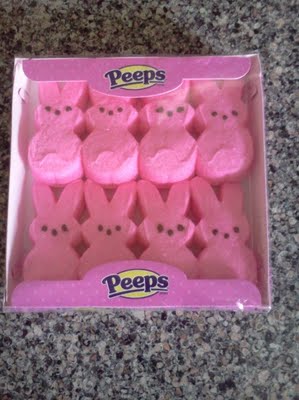 He knows me all too well.
Read More on Katie Did What