I have found the most adorbs pair of ballet flats, I think, ever. I have been searching and searching for the right pair to wear for my wedding. They have to be ballet flats, and they have to be FABULOUS! NOT an easy task, let me tell you. I thought I had found the perfect pair, but when they arrived at my doorstep, and I opened the box (have I mentioned online shopping is my favourite hobby??) they disappointed. They just weren't… fancy enough. And you KNOW I'm fancy. ;)
So.
The search continued. Until now. Enter: J. Crew. They're flats, they're GLITTER-IFIED, HELLO! And I love them.
And of course, while on J. Crew's website, I couldn't help but add a few more items to my basket (the fiancé is at work, after all!) so I thought I'd share my purchases of the day.
Voila, les glitter flats:
Beautiful, right?! I think they're the perfect alternative to the glitter Louboutins that were my inspiration :)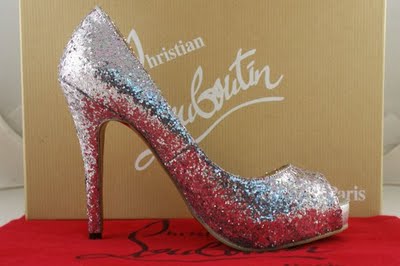 Totes channeling Cinderella over here!
Some other items I picked up were:
Classic J. Crew Chino shorts. I got the khaki color, since I've been needing some khaki shorts for spring! (I totes wanted the shocking pink ones, but they're back-ordered, and I didn't want to wait that long!)
I also was VERY excited to see that they brought back the Japan Love tee, which I was disappointed in missing out on the first time around! It's a pre-order, and 100% of the proceeds go to the Japanese Red Cross Society! How great is that?! I strongly urge you to go to jcrew.com and order this tee! Get one for yourself, get one for your best friend, the shipping on the shirts is FREE, so you don't need to purchase anything else!! Go go go! You'll be happy you did :)
Here's the link to the Japan Love shirt: Click Me!
Hope you're all having a fabulous day!! I'm about to spend the afternoon doing a little yoga and some wedding planning stuff. I love thursday; my most relaxing day off! xo