In my search for a cute Bridal Shower dress (because, let's be honest, I simply have nothing to wear in my existing wardrobe) I literally stumbled upon the cutest dresses in existence. And… are you ready for this? They are by [drum roll, please…] JESSICA SIMPSON!!!
I know. I was shocked, too.
Don't get me wrong, I love the girl, but really? She makes cute dresses? Umm… Why did I not know about this sooner?!
So, I have ordered probably the cutest little dress I could imagine, that is just PERFECT for my bridal shower: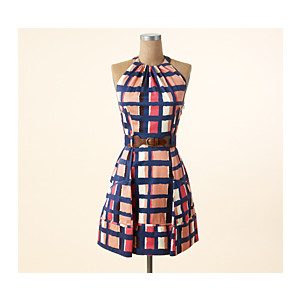 (For reference, it's called the Batik Halter Dress, and can be found here!)
…I may have to order a couple more, just for the surrounding festivities.
What can I say, I know a good thing when I see it.
What do y'all think? Adorbs, right? (Oh, no, she's even got me sayin' "y'all!") :)
Read More on Katie Did What