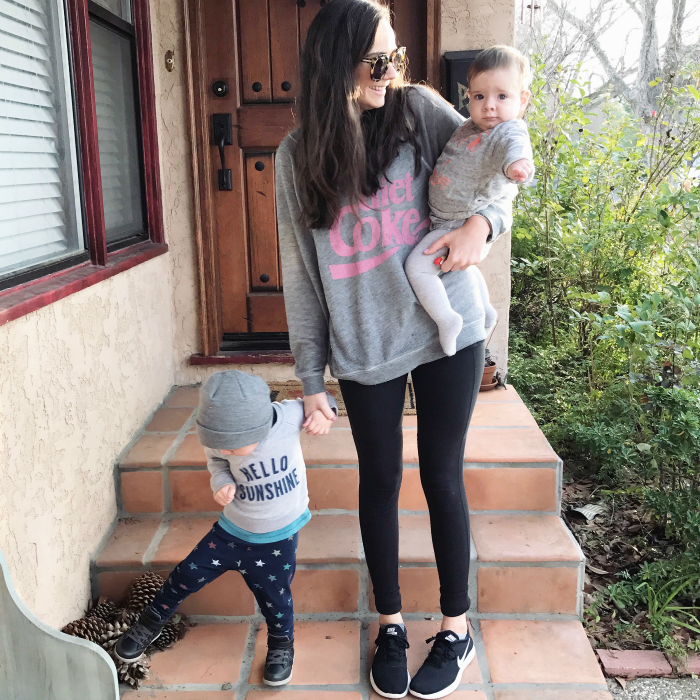 sweatshirt | nikes | sunglasses
Oh, motherhood. It's a crazy journey, guys. This is nothing new or earth-shattering, but here it is, anyway. You birth these little humans and instantly fall more in love with them than you could ever fathom in a million years, or comprehend, or put into words, or anything, really, you just love them SO FREAKING MUCH IT HURTS. And then you're scared of them. Scared that you'll drop them. Scared that you'll not know how to take care of them. Scared of the million little weird things they do, scared that you'll screw them up somehow. And then they grow up a little, into these toddler beings, who are totally sassy and totally crazy and totally wild and totally YOU (how's that for payback?!) and you love them and hate them at the same times, but mostly you still just love them SO FREAKING MUCH IT HURTS. And then it's time for them to go be with someone other than you and all of a sudden the brakes are put on and you're like "waaaaait just a second, I can't do this" even though some days all you want is like two minutes of peace and quiet.
Does this sound familiar?
Because this is where I am right now. We started Sam in a preschool(ish) setting, where he'll be going for a few hours a couple days a week. Monday was his first day and I was a MESS. I was emotional, I was on edge, I was nervous and worried from the moment we walked out the door and dropped him off with a STRANGER to the moment we (finally) picked him up. It was hard, guys. SO hard. He goes to church nursery every Sunday, but that's different. We're in the same building at church. Here? We drove home after dropping him off.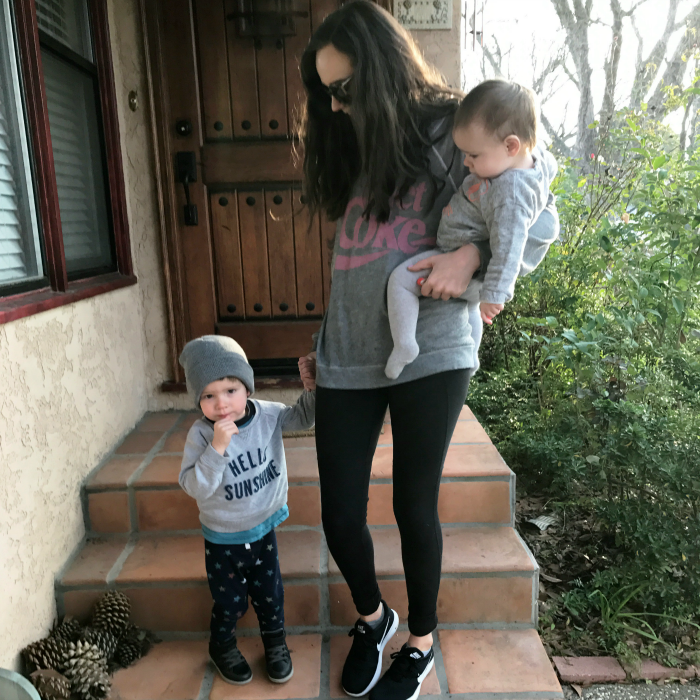 And it was one of the hardest things I've ever done in my life. No joke. I'm not exaggerating at all. Ask Zack. I was a MESS.
But then we picked him up and he hugged me for so long (mostly I think because he knew I just really really needed that long hug) and usually he's such a busy boy and always go-go-going, but this time he just stayed there, in my arms, squeezing me and letting me be all "Mom-ish" (you know what I mean). And it's just what I needed. And he's going to be okay. And I'm going to be okay.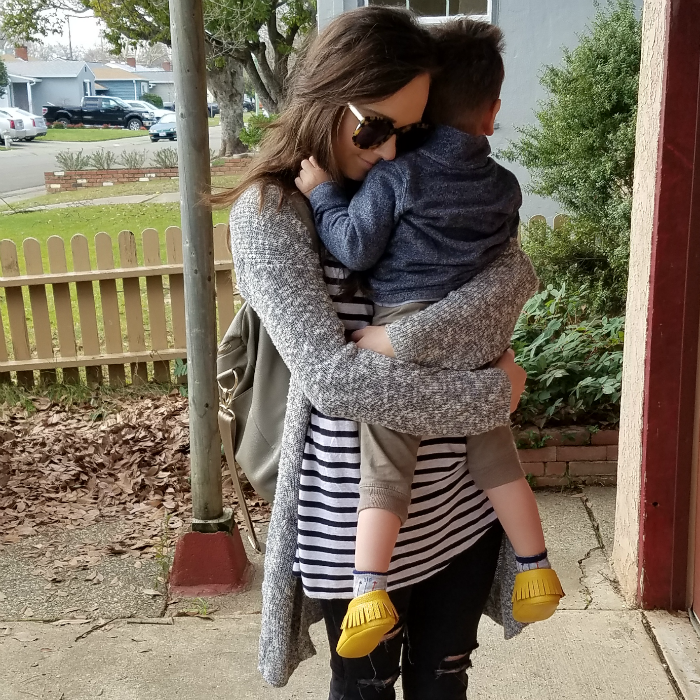 I never realized how difficult it would be to let go, even just a little. I always thought, "Pffft, mama needs her BREAK" but really? I'm so used to my little sidekick always being with me. And it was awfully quiet for those 3 hours when he was at school and I was here, at home.
I'll have to really brace myself for actual school! And don't even get me started on college… Okay, I'm getting ahead of myself. One day at a time.
Breathe, Katie. You've got this.
xo
Read More on Katie Did What