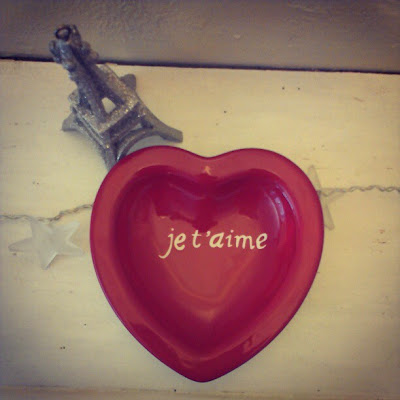 Dear Zack, You are the best valentine ever. That surprise yesterday made my day so much brighter. But you do that every day, anyway. I can't stop thinking about how I would be completely lost without you, so thank you for that whole being you nonsense and whatnot. ;)
Dear V Day, Je t'aime means "I love you" in French and it sums up yesterday perfectly. I spent time with the man I love, and that's all I wanted.  Oh! And now that I've shown him, I can share with you my little Valentine's Day project I made for my hubby. Enjoy! And I hope it fills you with some lovey dovey ooey gooey mushy gushy feelings. Cus that's what V Day is for, after all.
And now you're mine all mine and I'm yours,
forever and ever and always.
Happy Valentine's Day to the love of my life,
to the man of my heart.
Hope you all had fabulously lovey dovey V Days as well, with the ones you love the most.
xo