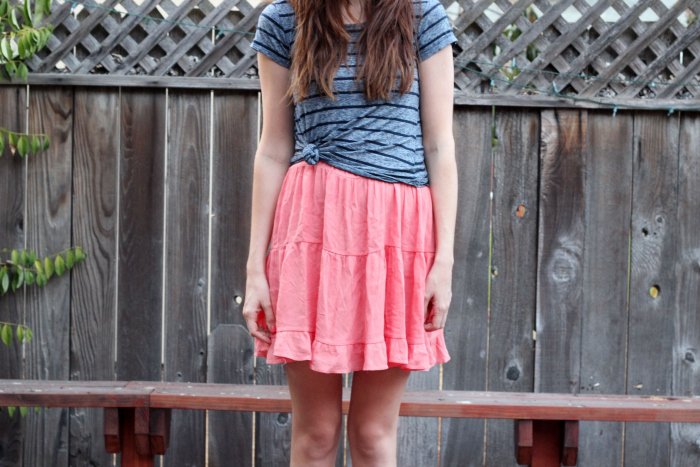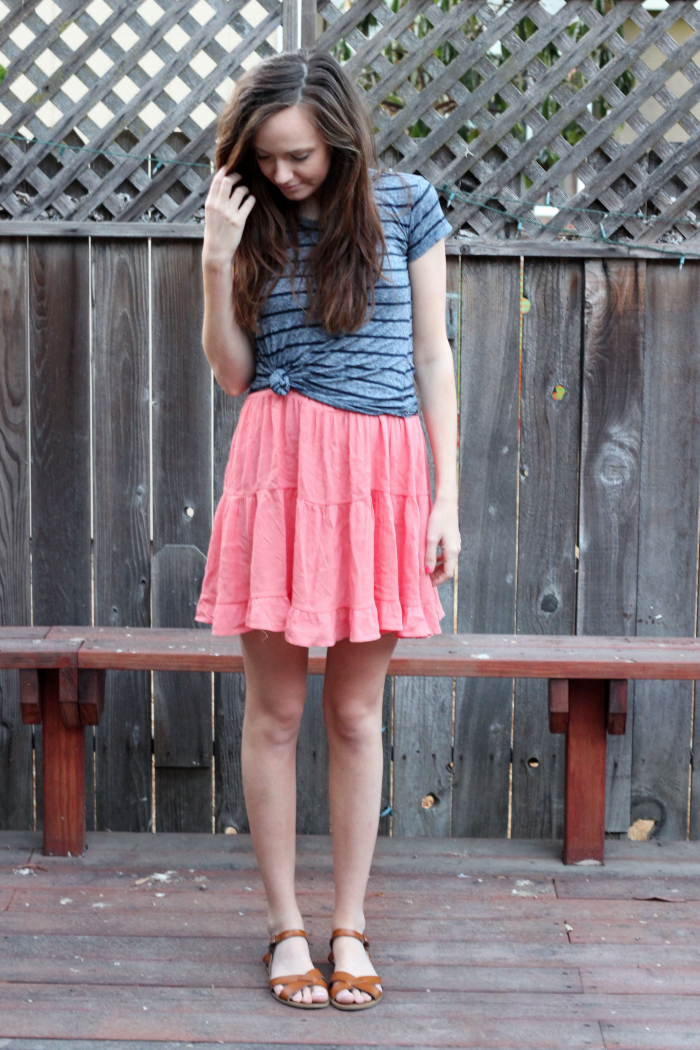 tee: anthropologie (similar here)
dress: forever 21
shoes: kohls (similar here)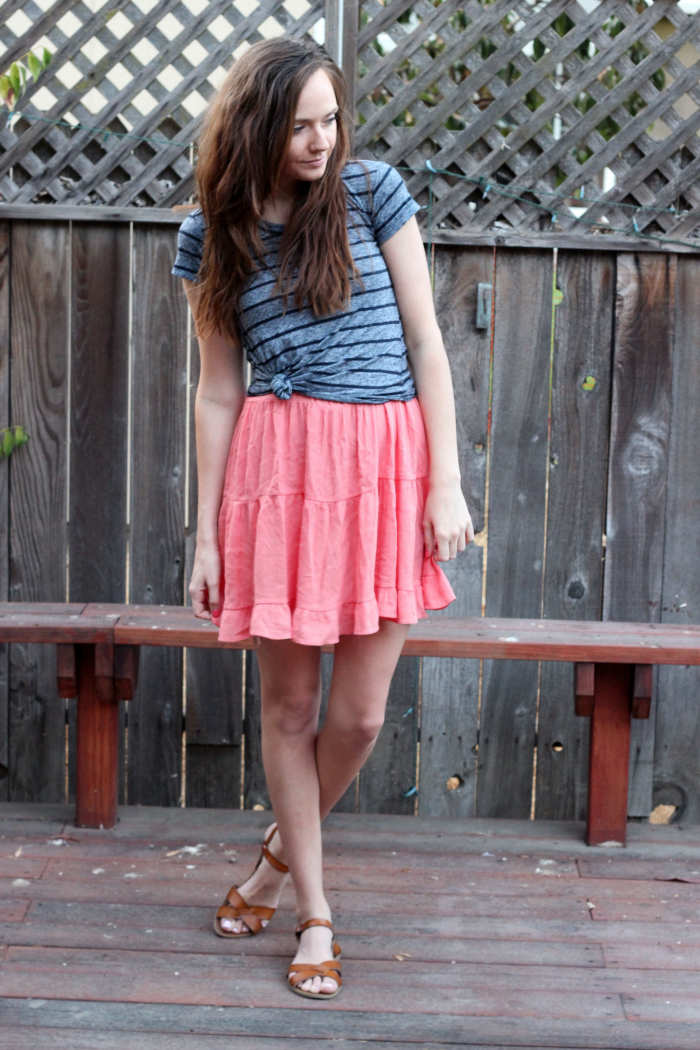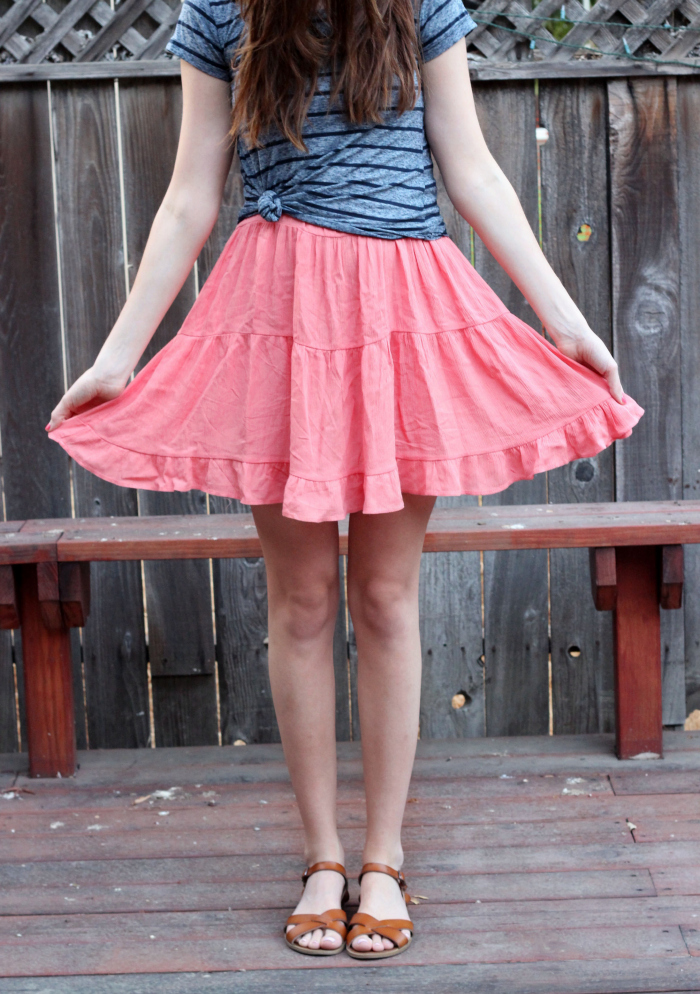 I'm soaking up these summer days. This morning, Zack was at work and Sam was napping and I brought my iced coffee, iPad and baby monitor outside and sat in those glorious rays of sunshine. I put my feet up on the table on our wooden deck and read my daily devotional, with each word speaking right to my heart. I looked up at the sky and let the sun beat down on my skin and I thought, hey, Life, you're not so bad sometimes. This morning I had one of those "life is so big" moments and I just found myself thanking God for all of it's beauty. I never want to forget to do that. Every day. Rain or shine.
xo
p.s. See if you won the Coffeemate giveaway here!