This post was brought to you by the makers of Tic Tac® mints. I received compensation to write this post through the Tic Tac® Pack program. All opinions expressed are my own.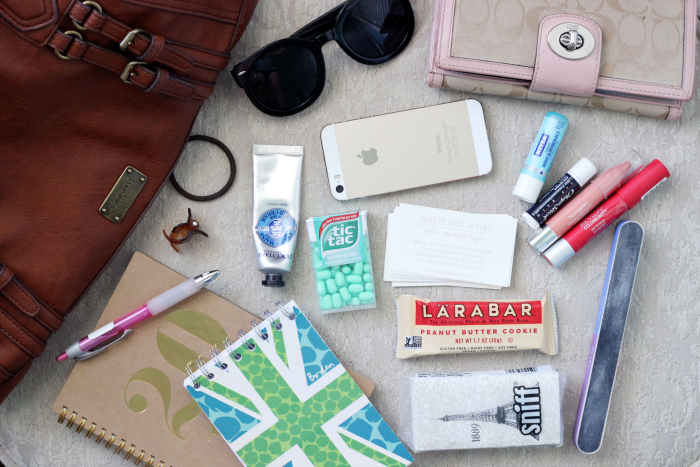 Today I thought it'd be fun to share "what's in my bag" with you all. I've already shared what's in my diaper bag and what's in my hospital bag, so I want to spill the contents of my regular, everyday bag. You know, the one that doesn't contain baby clothes and diapers and whatnot. The "me" bag, if you will.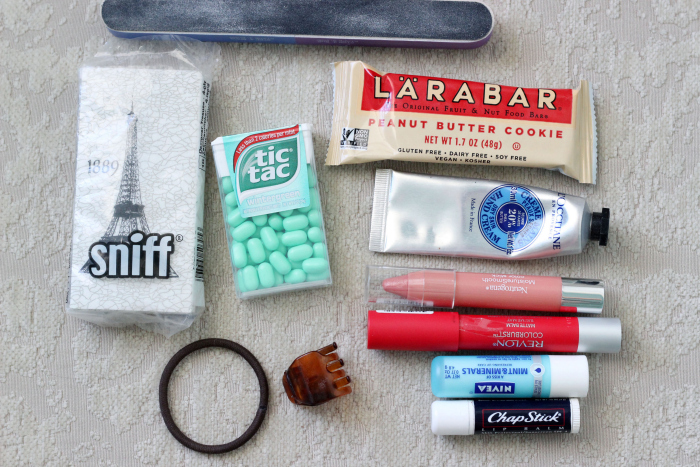 So. Many. Lip. Products. I guess I like to always be prepared, and also never have chapped lips! Ha!
L'Occitane hand cream. Favorite.
Tic Tac mints. I always have a little case of these in my bag. Always gotta have that minty fresh breath! I love these for when chewing gum isn't socially acceptable. Fun fact: my grandma always had these with her, so they remind me of her. :) The green ones are my fave!
Hair things and a nail file.
Snacks. I always have something with me, just in case. I'm loving the peanut butter cookie Larabars lately!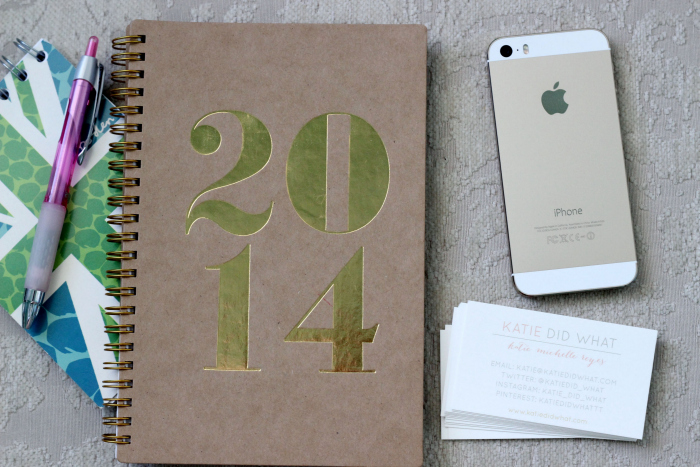 Pen and mini notebook. I'm always jotting little reminders and notes down, and yes, I'm old school and will always prefer a pen and paper to a phone.
Planner. I'd go crazy without it, especially now that I'm suffering from "Mom Brain." This one's from Target.
Phone. Totes obsessed with my new gold iPhone. Too bad I have to cover up it's prettiness with a case. I guess it's more important to have a safe, non-broken phone than a pretty one. ;)
Business cards. How pretty are my Minted cards? I'm obsessed!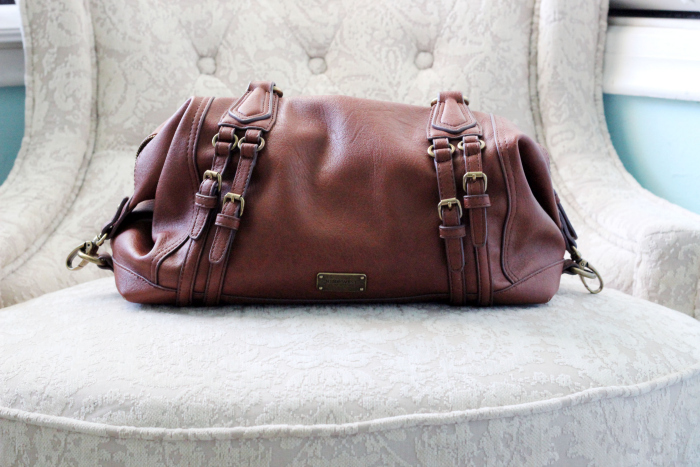 What's in your bag? If you decide to do a post like this or already have one, link it in the comments below! I think it's so fun to sneak a peek inside! ;)
xo
oh and p.s. the bag is from Nine West! I just love it and it goes with everything, but unfortunately I can't find it online anymore. Similar ones here, here and here!