Okay so. Today I thought it'd be fun to share a few healthy meals from the past week!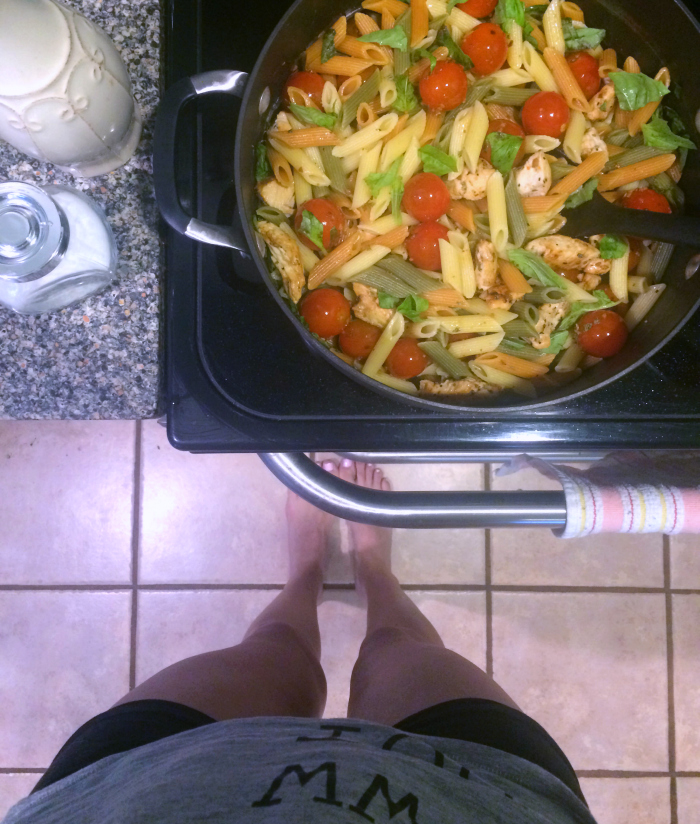 THIS. I made this incredibly easy and fresh and delicious pasta dish for dinner the other night. My husband was happy I was actually making dinner- he's usually the chef in this relationship, but I'm stepping up my game. ;) Anyway. Did I mention it was so so easy? And so delicious? Yes?
Here's how I made it:
1. Prepare pasta (I used veggie penne- there's a whole serving of veggies in it! Yum!) al dente.
2. Sauté chicken in oilve oil, salt and garlic pepper (so good!), and set aside.
3. Sauté whole cherry tomatoes in olive oil and garlic (I used the same pan I made the chicken in).
4. Add everything into the pot with the pasta, with fresh basil and Italian parsley.
5. Drizzle olive oil all over.
6. Enjoy!
See? I told you it was easy! And oh so tasty. Not to mention, healthy!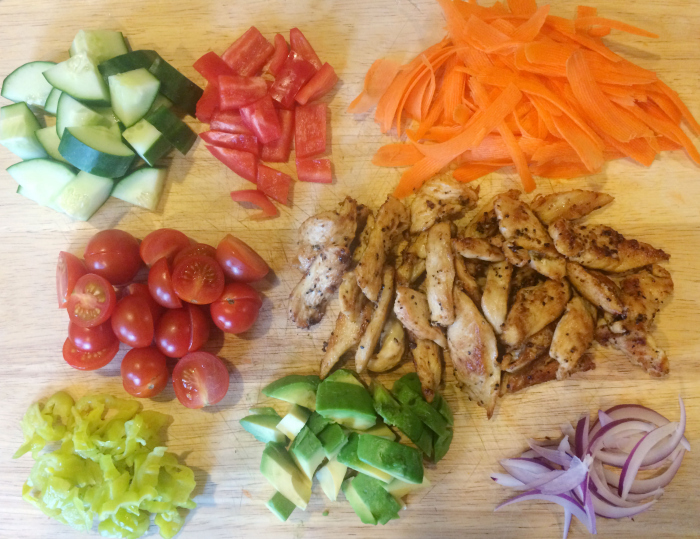 Another yummy meal from the week was this easy salad that we made with the leftover chicken. I love piling anything and everything on my salads, so really just use whatever you have in your house! :) Get creative. This time we had cucumber, bell pepper, carrot, tomato, chicken, pepperoncini, avocado and purple onion. And we threw it all on top of a bed of spinach!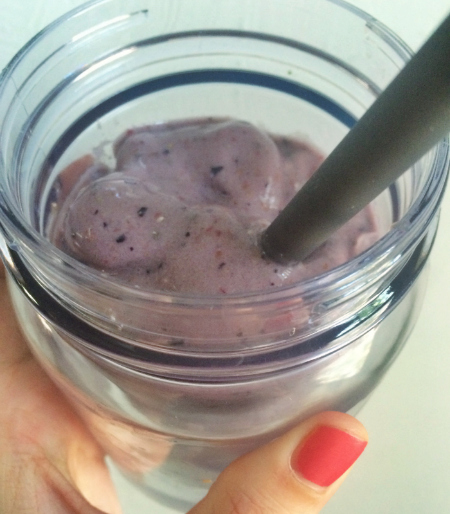 Annnd my new favorite smoothie. I'm always just experimenting with ingredients, and this one was a winner!
1 frozen banana
4 frozen strawberries
1/2 cup frozen blueberries
1 cup unsweetened vanilla almond milk
2 tbsp yogurt
2 tbsp flaxseed meal
1/2 tbsp chia seeds
THUMBS UP.
Okay, any yummy and easy recipes you made this week? Share! I'm on a roll. ;)
xo
(linked up with running with spoons)
——————————-
Welcome to the HEALTHY HABITS link up! Link any post you have about health/fitness/good recipes/whatever, below! And do please link back to me! :)